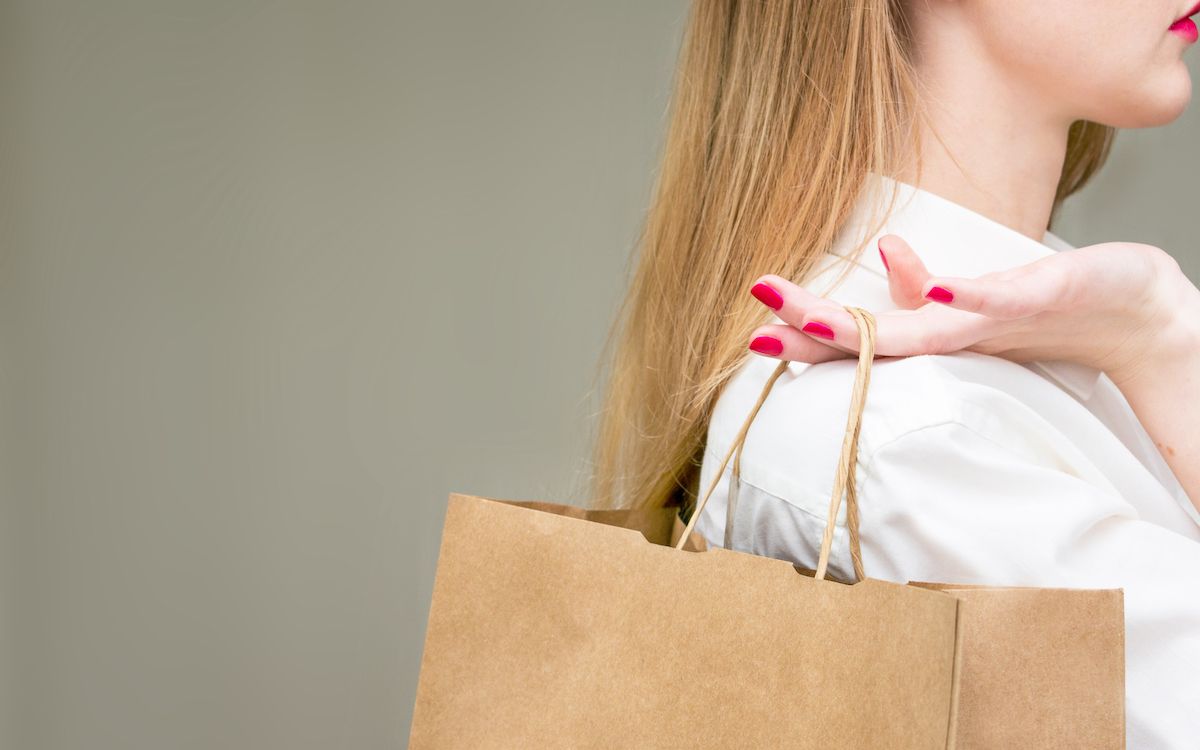 As a business owner, you're on a constant journey to discover more about your customers. Understanding their needs and desires helps you make important business decisions—and, ultimately, sell more.
You've likely heard that it's important to create buyer personas (also called user personas) to understand how to best cater to your audience. Using buyer personas is a great way to ensure that you fully understand who is buying from you, as well as what motivates them. This, in turn, helps you say, do, and build the things that potential customers are likely to respond to the most.
If you haven't created buyer personas for your online business before, or just aren't sure how to get started, read on for a brief overview of buyer personas to help you get on the right track.
What (or really, Who) are buyer personas?
A buyer persona is a fictional character created by business and marketing professionals to aid in making informed business decisions. This "character" is created to represent and humanize your quintessential target audience.
If you have multiple target audiences (as most businesses do), then you can create multiple buyer personas, each one representing a unique demographic. You'll then ascribe to them as many demographic and psychographic (psychological demographic) details as you find helpful.
Why are buyer personas important?
The overall benefit of buyer personas is that they help you understand your customers better so that you can speak to them more effectively. The more you can prove that you know what your audience values, the more they'll trust you for return purchases. Buyer personas come in handy often, especially when it comes to product development and selection decisions, crafting more effective marketing messages, and making the most of your marketing dollars.
Another benefit is that you may discover a critical buyer persona that you can't relate to. This gives you the opportunity to find someone who can relate to your buyer persona before you make any mistakes. For example, if your persona is a teenager, you could consider hiring an intern or having a teen in your life double-check your copy to make sure it doesn't sound out-of-touch. You could also have them write a list of bullet points about each of your products: what they like about them, where they'd use them, and what they'd use them with.
One final benefit of buyer personas is that introducing new staff members to them is a quick and effective way to ramp them up and inform their work. This is true if you plan on outsourcing any of your work, too!. Buyer personas are an absolutely integral part of any relatable, targeted, and cohesive marketing strategy, and the benefits will impact business goals ranging from conversions to repeat customers and brand ambassadors.
Where do I gather the data to build buyer personas?
The biggest mistake business owners make regarding buyer personas is making assumptions about who they should be—or simply creating them in the image of their ideal customer—without any data to back up the decision. Fortunately, there are several ways to find the data you need to make a more informed decision, including:
Running a post-purchase survey. Use a tool like SurveyGizmo to set up a brief survey and include a link to it in your order confirmation email. The survey could ask for demographic and/or psychographic information.
Conducting interviews with loyal customers. If certain customers buy from you often, you know that you're right on target with them. If you've established a good relationship with a customer, see if they'll do a 15-minute sit down to answer some of your questions.
Use existing data. You likely have a lot of data already at your disposal that you can parse through. Login details, Google Analytics insights, email profiles, or social media research can help you gain additional information about who is converting right now.
What basic information should each buyer persona include?
Building buyer personas doesn't have to be daunting—they can even be fun to create. While there are various models out there for creating personas, these are the main items that are included across most of them:
A name and photo: Give your persona a personality, and assign a name and a photo to them. You can also give them a nickname, like "Blake the Techie."
Demographics: Include specific details such as age, gender, education, location, occupation, number of children, household income, etc.
Behaviors and Values: Define what your persona cares the most about. Expand on what they value most in life and how their behaviors coincide with these beliefs.
Goals: What is their goal in interacting with your brand? (e.g. become more informed about your product, buy from you, tell a friend about your business, etc.)
Motivations: What is the driving factor behind their purchase decisions? (e.g. product selection, final price, overall quality, etc.)
What other details create a more comprehensive buyer persona?
To gain an even greater understanding of the customers purchasing your products, you can consider more specific information about them that may impact their purchase behavior. Start with the following details:
Preferred methods of communication: Think about how your persona likes to interact with others. Are they an introvert or an extrovert? Do they hate the phone and prefer to ask questions online, or would they rather "speak to a real person" than send an email? This type of information can better inform what marketing channels you use, how often, and the tone of voice your brand employs.
Favorite items that aren't from your shop (or a competitor's): You might only sell apparel, but it can also be helpful to know if your persona loves Apple products, reads fanatically, thinks organic food is a waste of money, etc. These tastes can shape the look and feel of your online store, how you engage with your users, and how you can help them fit your products into their life.
Whether they take risks or play it safe: Did your persona move across the country for college, or stay close to home after high school? How often do they try new things? Have they ever been on a blind date? Would they ever go skydiving? In general, the more risk-taking the audience, the more risks you can take with your products or marketing (within reason, of course).
Their social media usage: Some people use social media to stay connected to friends, while others use it to meet new people. Some people share every detail of their life, while others use it more sparingly. Some use it to debate, while others stick to sharing memes or playlists. Each of these motivations can impact the way you interact with your audience on social media, the things you share, and the posts you write.
Their dreams or higher aspirations: Knowing the technical or practical specification needs of your audience is important, but there is typically a larger motivation behind the purchase. For example, professional photographers may buy expensive cameras, while hobbyists may stick to cheaper models. Uncovering your persona's higher motives will impact everything from the images you use to the story you tell about your products.
In Conclusion
Buyer personas can be a valuable resource for your online business by providing a better understanding of your target customer. Use these tips to develop your own buyer personas, and build upon them as you get to know your customers better.
Overall, remember to keep it simple—you don't need 20 different personas in order to make decisions. Pick one primary persona and try to stick to 3 personas (or less) total; otherwise you may get overwhelmed with user data.