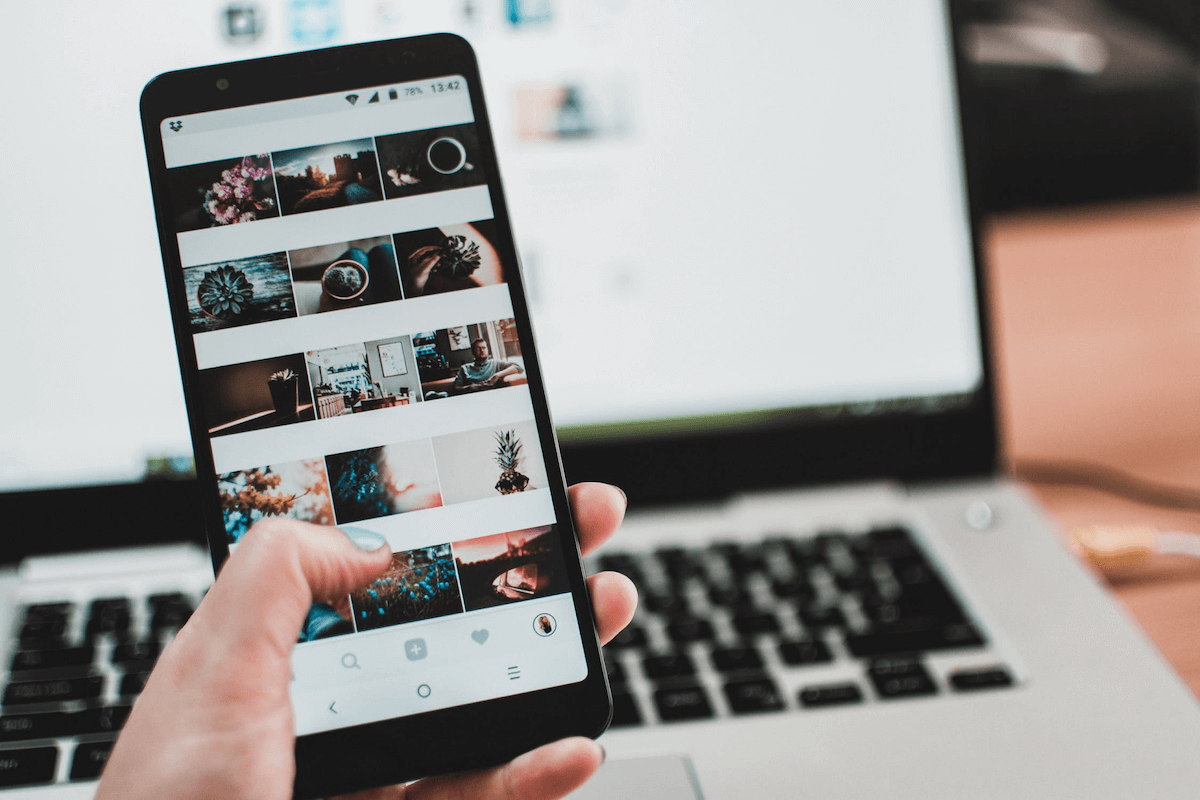 You've probably heard of omnichannel marketing in 2020, and for good reason. With it, customers can now find your brand through a multitude of technologies and of course, different channels.
Omnichannel marketing recognizes that in today's world, customers are likely to have multiple touchpoints with a business and interact with different channels throughout their consumer journey. It's different from multichannel marketing in that these channels work together to deliver one seamless experience.
If you are interested in adopting the latest omnichannel marketing strategies for your business, read on, and I'll explain exactly how omnichannel marketing works and what it will mean for the future of ecommerce.
What is omnichannel marketing?
Omnichannel marketing uses multiple channels, whether they are websites, social media apps, email newsletters, or physical stores. Not only are multiple channels involved, they are used in tandem with each other to create a holistic experience. For example, customers can use your app to order their food or drink before they even walk into your store.
The benefit of omnichannel marketing is that each channel complements and supports the other to make a customer's journey fluid and memorable. It's personalized in that customers can choose the means of interacting with your brand and make a purchase in their own unique way.
Example: Nike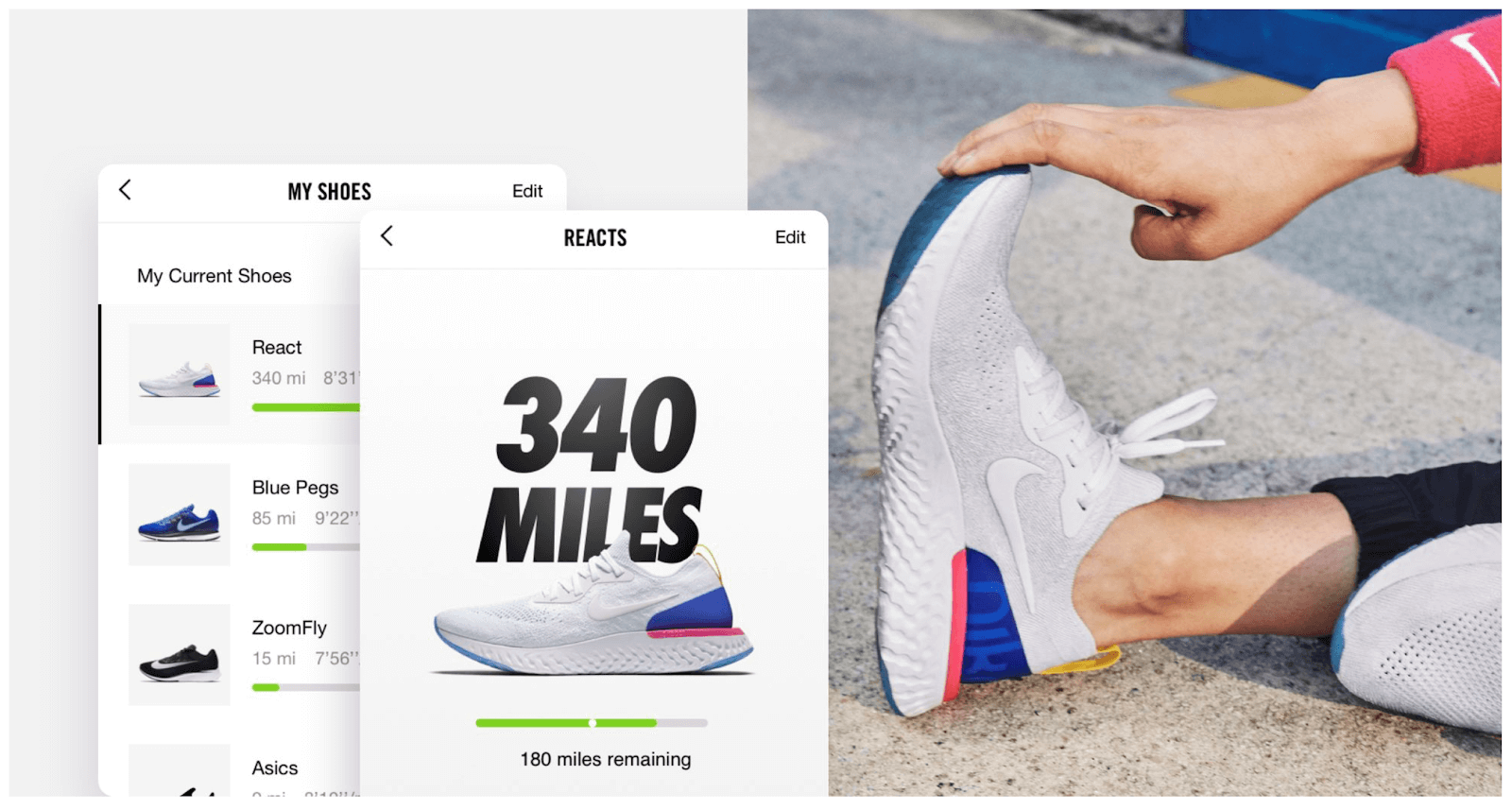 Nike's customers are fiercely loyal to the brand. It's no wonder, with Nike's multiple marketing channels that allow customers to purchase from and interact with the brand from virtually any device.
Customers can engage with Nike through its social media accounts, even purchasing products directly through Snapchat. Their app uses geolocation to inform users of the closest Nike store's floor layout to help shoppers find exactly what they're looking for. Mobile data is used to personalize offerings; runners and soccer players are unlikely to get the same shoes on their home pages. Finally, their Nike Run Club app takes the customer experience beyond purchase by allowing them to connect to the wider Nike community through smart watches.
Example: ASOS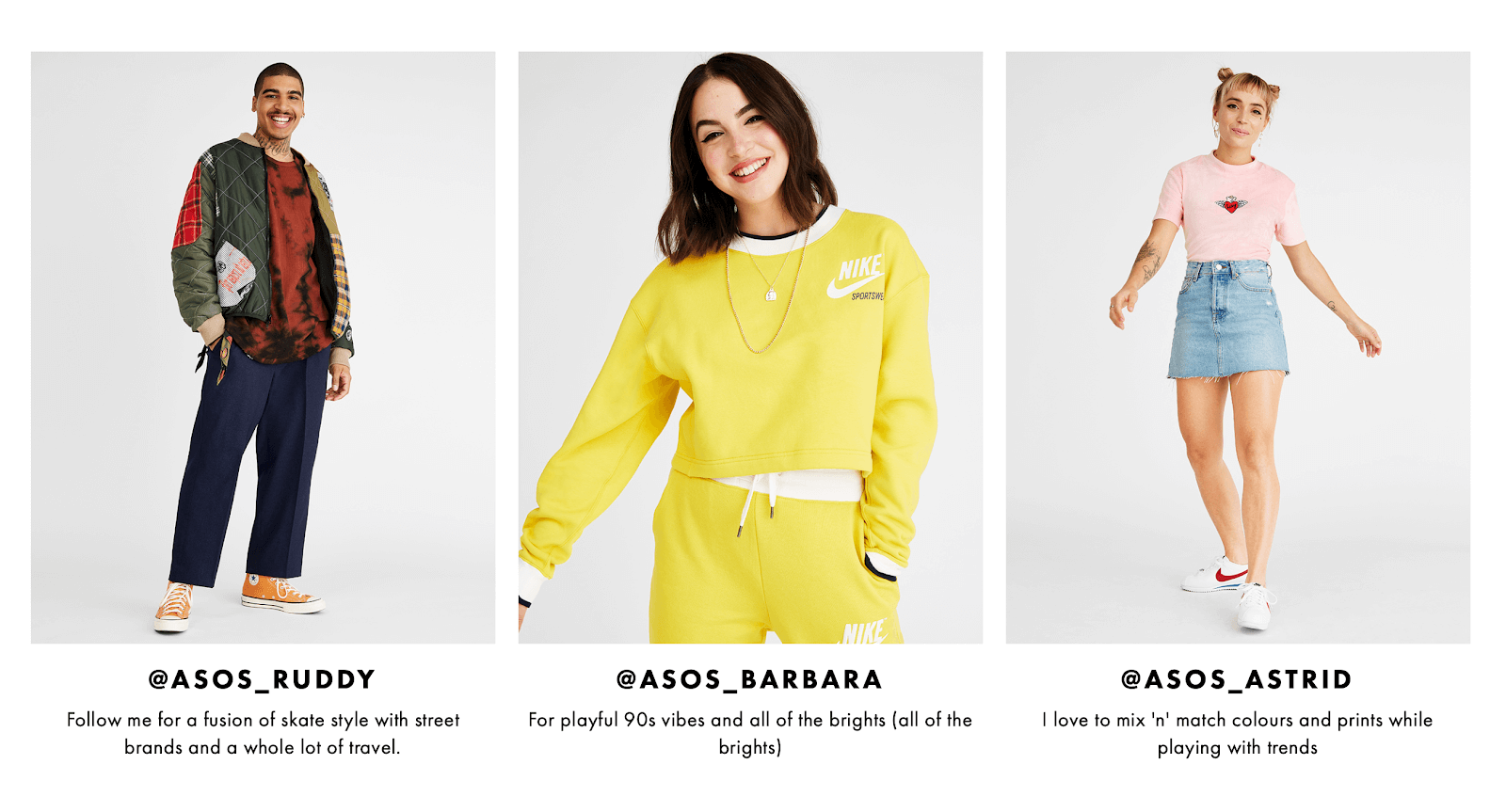 ASOS is one of the most well-known online fashion retailers, thanks to their marketing success. They use social media including Facebook, YouTube, and Instagram to generate high user involvement. Take their ASOS Insiders, for example, where special ASOS customers become representatives of their brand and post their curated outfits on their social media accounts. These lead directly to their website, where customers can then purchase the outfits they've seen.
If you're looking for omnichannel inspiration, their magazine, email newsletter, and mobile app is a great place to start.
Why use omnichannel marketing?
Now that you know the benefits of omnichannel marketing, you might be wondering whether it's worth using it over your existing marketing campaigns. The most recent statistics, however, suggest that the use of multiple channels is on the rise, and their involvement in an end-to-end customer experience is not only useful, but expected.
The purchase rate of omnichannel campaigns is more successful than single-channel campaigns with the rate being 287% higher this year. This means that providing your customers with multiple ways to become aware of and engage with your brand leads to higher conversions. SMS and email remain popular channels to drive click-through rates and generate leads.
While omnichannel marketing is a buzzword in recent years, research shows that the demands and expectations of customers for seamless, omnichannel experiences has been around for a long time. Consumers move from one screen to another while shopping, usually starting on mobile. As a matter of fact, they even use their smartphones while shopping in person: 46% conduct research on the retailer's own app or website while in-store.
This infographic from Google demonstrates how consumers transition between channels during the purchasing process: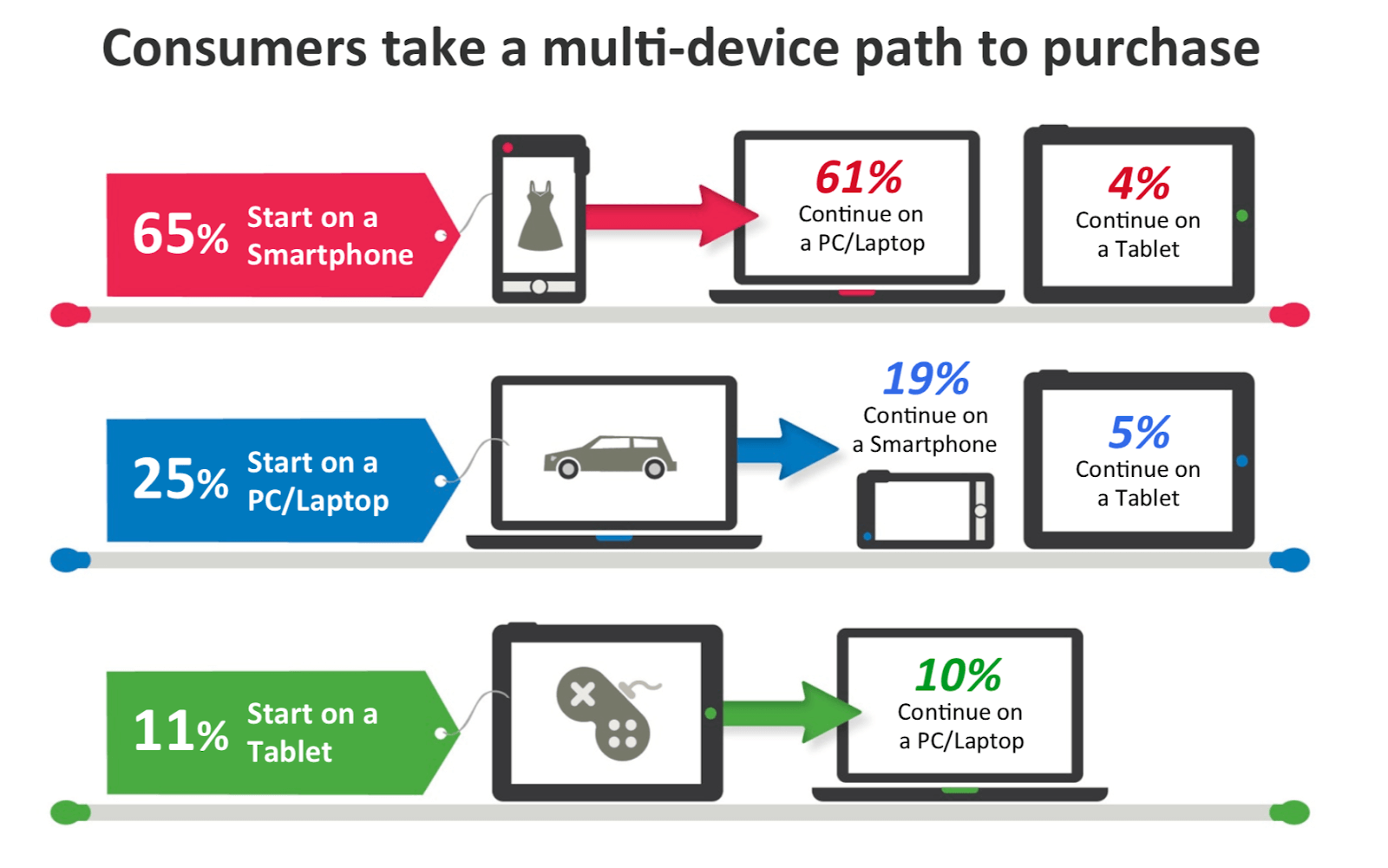 Not only does this show that multiple channels are important—it shows just how much customers expect these channels to work together.
How can I use omnichannel marketing for my brand?
You're convinced that omnichannel marketing is the way forward for your brand. What comes next?
Before you get started, take a step back and evaluate your customer segments. What channels do they typically use to interact with businesses? Your current channels may also give you some clues. Work backwards from your converted leads to find out where these conversions took place, and you'll get an idea of what types of customers are coming from where.
The first step to omnichannel marketing is to set up multiple channels of communication with your customers. Some suggestions for ecommerce businesses are websites, email newsletters, blogs, mobile apps, and a variety of social media platforms.
To be considered "omnichannel," think about how those channels will create an integrated experience. For example, your blog might cover the different use cases of your product, while your email newsletter keeps customers up-to-date on discounts and special offers. Feel free to branch out beyond each channel's typical uses as well. You could take a page out of Nike's book by having a mobile app that works seamlessly to support in-store sales.
Finally, don't disregard the channels you already have, and work to optimize them to maximize click-through rates or on-the-spot sales. You should aim to minimize the steps the customer must take to find what they're looking for. For instance, this could mean improving your landing page to maximize leads, or collecting customer feedback to identify weak spots in your current marketing campaign.
Using a form builder, you can build the feedback stages within your website itself in order to facilitate a two-way communication path between your brand and your customers. Form builders might also come in handy when gathering post-purchase feedback.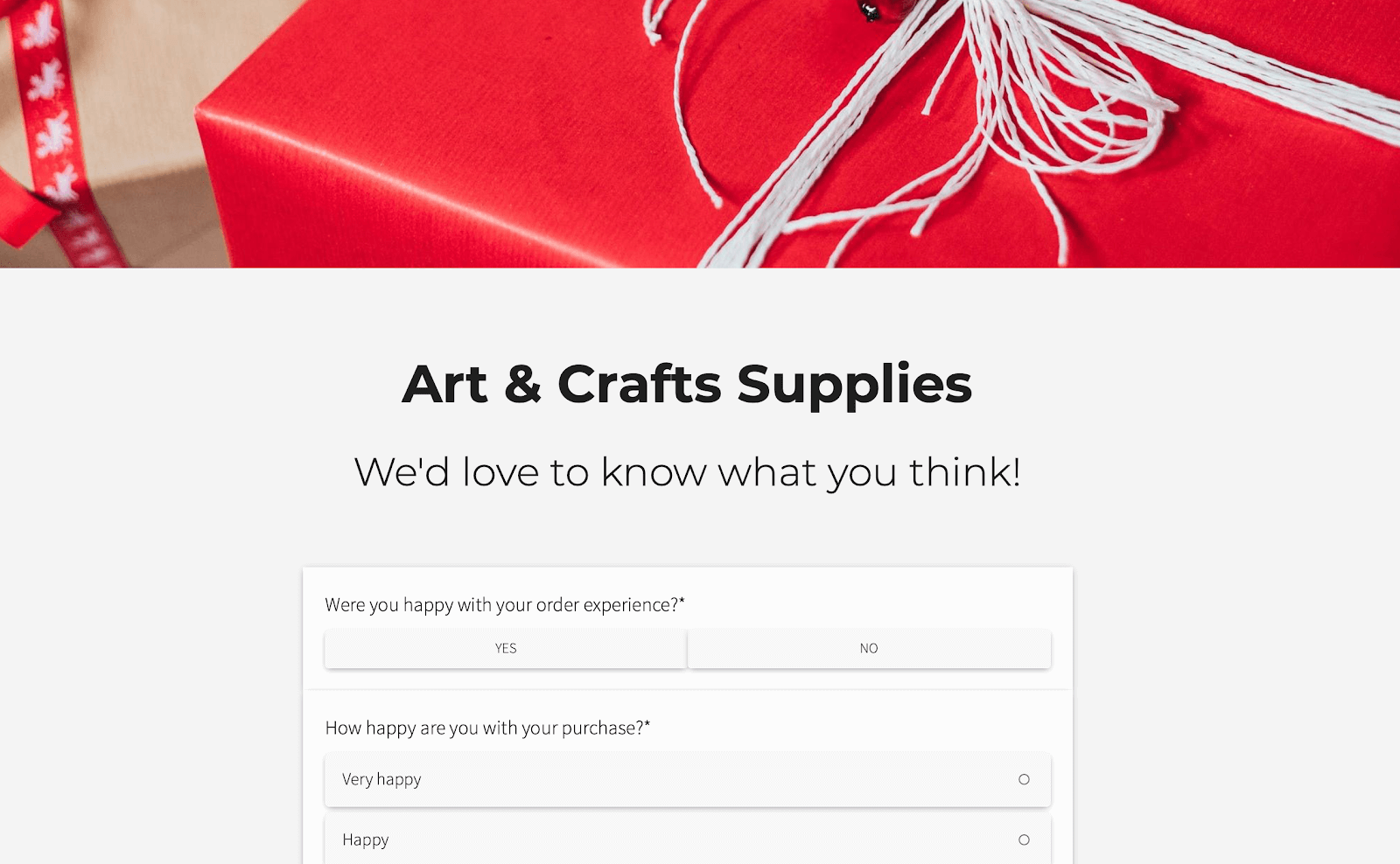 Mapping the customer journey can be tricky because it requires you to step into your customers' shoes. Think about how their journey might look like from start to finish—everything from what devices they'll use to what actions they will look to take post-purchase.
Key Takeaways
Omnichannel marketing is more than a buzzword: it's the new reality of ecommerce marketing. Over the last couple of years, research has shown that a seamless end-to-end experience across multiple channels and devices is crucial to customer satisfaction. With the right tools and strategies, you'll be able to reach new audiences, get users engaged, and help customers get where they want to be.