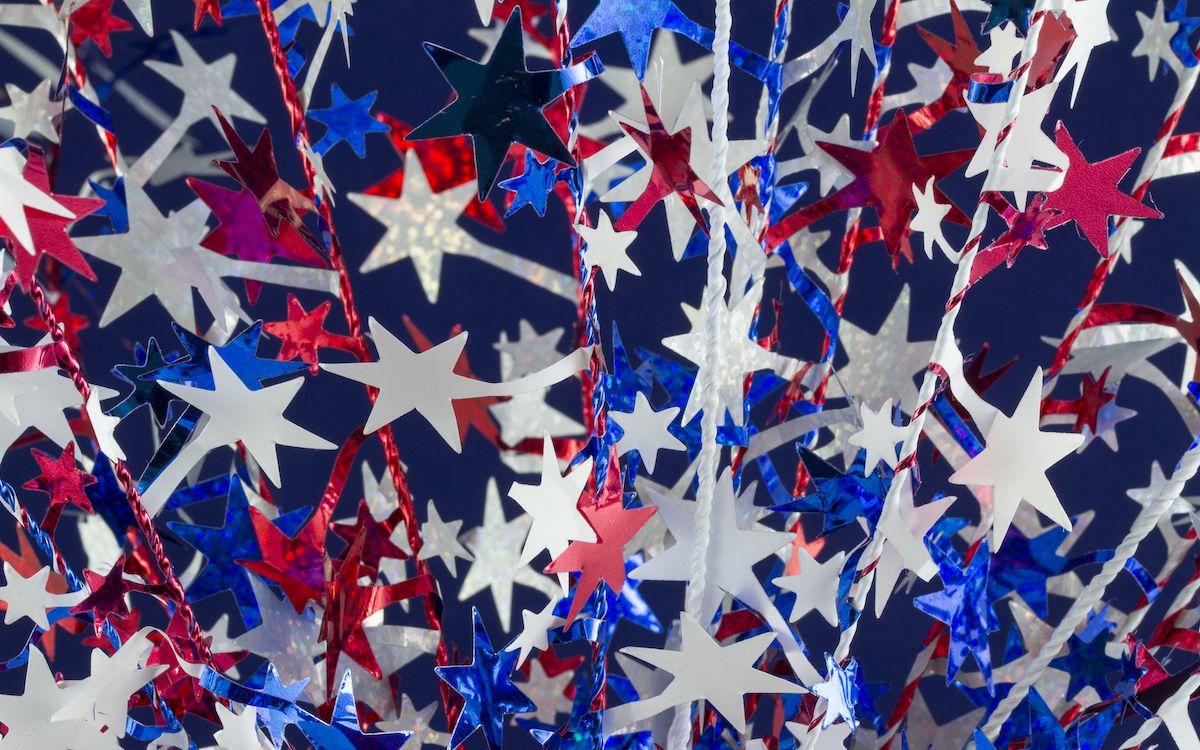 For ecommerce businesses that service customers within the United States, Independence Day is right around the corner. July 4th may not be a major shopping holiday for your business, but the middle of summer is still a great time to start preparing your online store for the slew of holidays coming up in later months of the year. Below, we'll walk through a few things business owners should start thinking about to prepare their ecommerce sites for American Independence Day—and other upcoming holidays that will be here before you know it.
1. Define Your Holiday Products
If you sell a wide array of products, then you know by now the seasonal ebb and flow of specific items. You may be lucky enough to sell a specific product (or set of products) that will be universally useful year-round.
If you don't, however, comb through your stock now and mark the products that will be top-sellers for the holiday—for July 4th specifically, items like grills, American-themed clothing and accessories, and serving dishes come to mind. You can even order new products to entice shoppers to spend a little more at your store when they otherwise might not. Check out Google Trends for ideas if you aren't sure.
2. Update Your Website's SEO (if you haven't already)
Now that you have your list of "focus" products, hit these pages hard with your SEO strategy. This means performing keyword research to find the top-performing searches for your chosen fare, updating your on-site metadata and content to reflect those keywords, writing about your products on your blog, reviewing them on your YouTube channel, or offering them to other bloggers to review on their own networks.
SEO can take months of work before the needle moves for your selected pages, so if you haven't started preparing for July 4th yet, get ready to either invest in some phenomenal advertising or hold onto your stock for another year. This is, however, a perfect time of year to start putting together your SEO strategy for the end-of-year holiday season so you can compete successfully with everyone else.
3. Evaluate Your Design & Imagery
Consider the look of your website, social media profiles, and any other avenues you use to market your products. Do they match the feelings of the season and inspire excitement for the upcoming holiday? If not, consider changing color schemes to red, white, and blue and adding July 4th-specific banners to remind shoppers of your relevance to the holiday.
Mid-summer is also a great time to look at how your site looks overall in preparation for the big Black Friday/Christmas/etc. season. If it's been a couple of years since your last design refresh, ask yourself if it truly contends with today's trends. Staying on top of current web design is a major way to maintain your audience's trust and display savvy professionalism—you wouldn't try to sell a product on a site designed in 2010 any more than you'd show up to an interview wearing an 80's power suit. Now is the time to either start working with a design expert or test out a new, more modern template yourself so that your ecommerce site looks its best for the influx of holiday shoppers.
4. Build Your Social Media Following
Any holiday is a great time for social media: you can share deals, run promotions, and post pictures of animals wearing holiday bandanas. For American Independence Day, consider asking your customers to invite a friend to like your page for 17.76% off their next purchase, post pictures of themselves using your products at their July 4th party (if it makes sense to do so), or—if you're a veteran-owned business or your products are strictly American-made—ask them to support you for that reason alone.
When the holiday-packed season comes later in the year, how do you make sure these efforts are broadcasting to a larger audience? By building your following now! Whether it's through running Facebook ads or interacting with your target audience on Twitter and Instagram, finding and building the right audience takes care and time. By starting now, your business will be in great shape when the major holidays roll around.
5. Plan Your Marketing Calendar
Last but not least, make sure that your customer engagement calendar is planned out and ready to go. Even if you're just planning a July 4th flash sale, it's never too early to start promoting it via email campaigns, social media posts, and other options. Decide the timing, needed assets, and specific audience (if applicable) for each initiative as early as you can so that you can make the most of the lead-up to Independence Day.
As the holidays pick up steam and your business gets more hectic, it will become easier to forget to put your big promotion into play or write your Thanksgiving blog post. Create your calendar now and take the burden off your overtaxed brain later. It doesn't matter if your calendar is a spreadsheet, a fancy task management app, or a Google doc— just make one. Write down the frequency and approximate dates of blog topic ideas, email marketing blasts, social media posts, and promotions or content pushes. You can even start developing your marketing collateral ahead of time if you feel like overachieving.
Final Thoughts
Whether your ecommerce store is gearing up for an American flag-themed product push, starting plans for upcoming major shopping holidays early, or both, these tips will put you on the right track for a successful holiday selling experience.