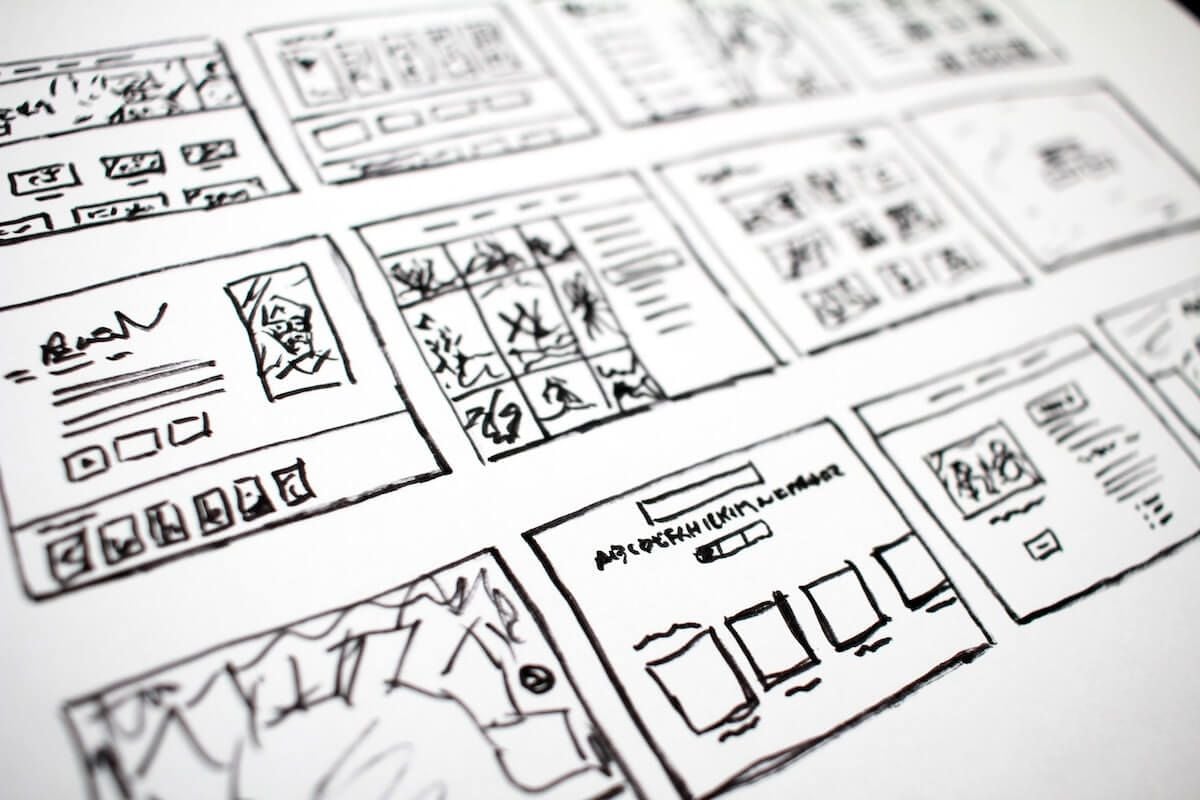 When commerce moved from brick-and-mortar stores to the internet, many marketing tactics changed. Concepts like in-store promotions and clippable coupons were no longer relevant for the digital world. However, one traditional brick-and-mortar supermarketing sales tactic can actually boost sales if used in ecommerce settings—the planogram.
Not sure how planograms can apply to an ecommerce store (or even what a planogram is)? Read on to learn how planograms can help you boost your online business and increase conversions for your ecommerce store.
What are Planograms?
In a supermarket or retail store setting, a planogram is a visual drawing of how a store is laid out, including the shelves, aisles, and products. A planogram contains every single product in the store and where it sits. On a planogram, you can see not only where a particular product is located, but also how many of that product are facing out, so that you know which products are more visible to customers (and which have less visibility).
Why are Planograms Useful in Brick-and-Mortar Stores?
Planograms sound straightforward: they are beneficial because they can help you see and know where everything that you sell is located. But planograms have additional benefits in retail settings. First, they ensure that you are using all of the space available to you. Next, they ensure that your items are visually appealing, since customers are more likely to buy in a store that looks attractive to them.
Additionally, planograms give you a better idea of your inventory, so you know what is available and what you might need to restock. Finally, planograms are great reference documents for in-store staff who might not have had a hand in product placement, but who made need to replenish items quickly.
How Can You Use a Planogram in an Ecommerce Setting?
While a planogram may feel specific to a physical retail store, because it is essentially a schematic, it is a useful tool for an online store too. Planograms for online stores are visual plans for how customers will encounter and see your items when they go onto your store website. This means a planogram lays out what products are next to each other on what pages, what pages are next to each other, and how they are ordered in your online store.
Planograms for online stores shouldn't just give you, the store owner, or the store designer an idea of how to lay out the page and upload pictures—they should also be strategy tools. When you lay out an ecommerce store, you can place items next to one another that will encourage people to buy. For example, you may place an accessory that matches a piece of clothing on a page next to that piece of clothing. That way, shoppers can visually see the two items together, and realize that their purchase of one may be enhanced by purchasing the other.
Tips for Creating an Ecommerce Planogram
If you are planning to create an ecommerce planogram, there are a few helpful ways to approach the visual layout.
Take a Look at Previous Purchase Data
If you already have a store, look at your purchase data and see what items people purchased together previously. Then, consider using that information to guide your layout. For example, if you sell running shoes and people often buy ankle socks with them, consider placing the ankle socks next to the running shoes in your planogram.
Curate, Curate, Curate
If you don't have customer data (or want to rely on your own taste), curate pages as collections, then lay them out via a planogram. For example, if you sell clothing and accessories, make outfits that match. Then lay each piece of the outfit out near each other in the planogram. You can also include a photo of the assembled outfit so people can envision what they could look like with all the pieces, then feel encouraged to buy them. Curating can be done with a huge range of items in an ecommerce store, including foods that pair well, sports and outdoor gear that can be used together, devices and accessories that enhance their usage, and more.
Think Seasonally
Consider the season that is coming up and change your planogram around based on timing. If there is a certain holiday coming up, feature items that fit with that occasion. If the weather is changing, change your layout so that you feature goods that fit with the climate. By rearranging your planogram and then moving goods around on your site, you can ensure that people are seeing what they are more likely to buy when they shop.
For Ecommerce Planogram Success, Test
If you design to use an ecommerce planogram, one essential step for success is testing it. Test out different shop layouts, then look at sales and analytics after a certain time range (e.g. one month). Rearrange the site, and look at the data again. By comparing results, you can get an understanding of what kind of layouts work best, then use those to boost sales and encourage purchases.
While they may seem like just a brick-and-mortar strategy at first, planograms can also be used effectively in the digital space. Using a planogram, you can create a more tailored, personalized shopping experience for your customers that feels even more convenient than regular shopping online.