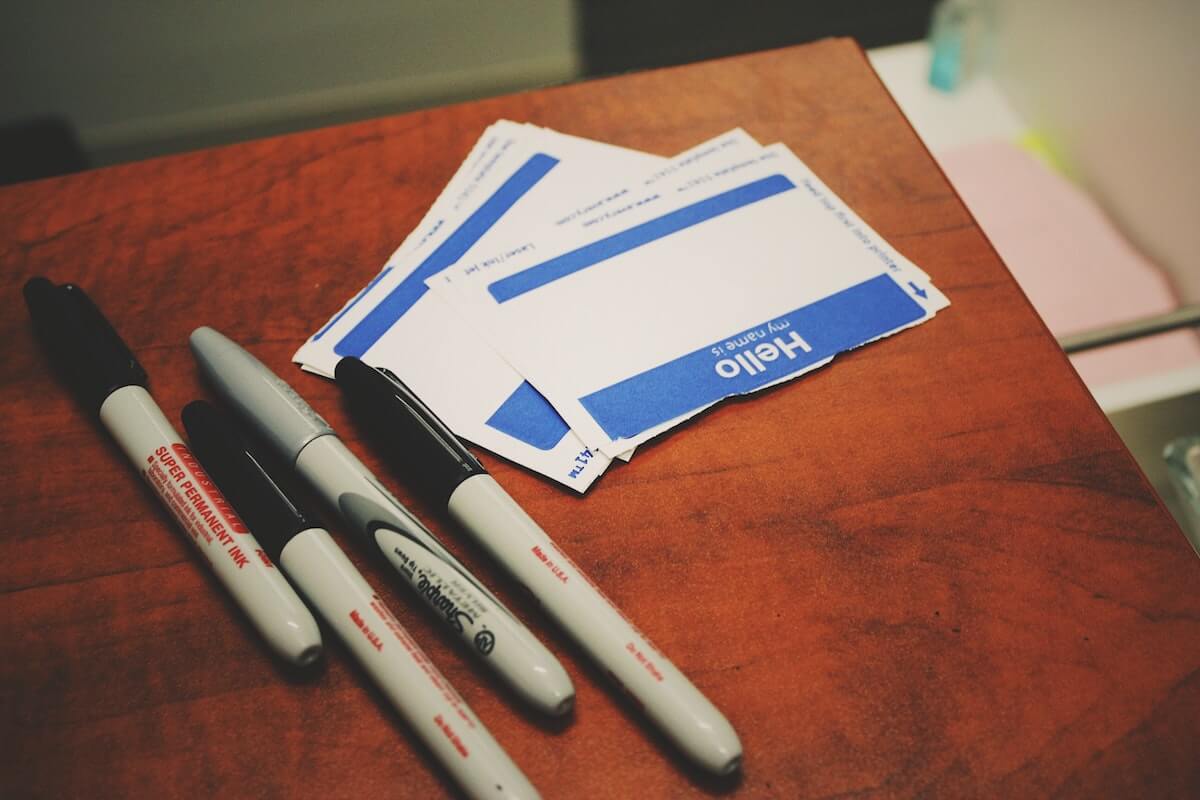 Transferring your website to a new domain can be an arduous, as well as tedious, task. Whether you are rebranding, want a more specified digital presence (such as a .tech or .org domain), or are consolidating multiple existing sites into one, ensuring that the transition goes smoothly is imperative to providing a good customer experience and maintaining search engine rankings. Read on to learn what is needed to effectively migrate your data to a new domain.
Planning A Migration
So you've finally decided that domain migration is an ideal choice for your company. The next step is to create a step-by-step plan to ensure that the process goes smoothly. Gathering the data you will need before you decide to launch will put your company in an ideal position to succeed.
Step 1: Research the history of your new domain
This should go without saying, but you should do some research on the potential new domain name. Check whether there are any backlinks circulating that reference that particular domain. Is there any context that is indexed? If it doesn't coincide with your company's message, this could lead to potential problems in the future.
Step 2: Verify through Google Search Console
Formerly Google Webmaster Tools, Google Search Console is an accumulation of Google's SEO tools and reporting features. This resource will give you direct insight as to how the search engine perceives your website. Verifying ownership of your site with Google will provide your company and Google with a secure channel for exchanging information. This is beneficial for many reasons, such as analyzing the search queries of your site visitors.
Step 3: Create a list of all of your URLs
To set up your existing website for success, first crawl your website using a web crawler (sometimes called a spider). This systematically browses the internet for information pertaining to your site, finding all the URLs that Google will see. If you have a CMS, gather all of the data from Google Analytics as well as external tools showing what other websites your business is linked to. Use this list to measure the optimization of the redirects and performance of the site.
Step 4: Put a holding page up on you new domain
This tactic should be done to notify Google when a parked domain becomes active. This step alleviates any potential delays with the transference of your search rankings. Updating any contact information and any pertinent information you might have will make it easier for anyone searching for you. For the short term, you should have hosting for both the old and new domains so that the redirection can be as seamless as possible. Monitor the server log files to determine when the old domain stops receiving traffic.
Step 5: Benchmark your website's current rankings
To assess your website's migration, you should have a clear idea of how well your site is doing in real-time. This means knowing how your current domain is appearing, what it is ranking for, and how much traffic it is experiencing. Search ranking tools such as The Hoth, SEMrush, Google Search Console, and Google Analytics can all be of great assistance. Consolidating this data in a spreadsheet is a great way to analyze your recorded data visits, conversions, sessions, and bounce rates, plus any other relevant data from your site for each URL. While you're at it, note which specific URLs are receiving the most ranking and traffic.
Step 6: Map your redirects
Mapping your existing URLs to your new ones is an important step. Your URLs will most likely remain identical, but with the new domain in place of the old. This step will help you later with creating XML sitemaps for the new domain.
Step 7: Create and test redirects
301 redirects are instructions added to your server informing anyone who requests an old page that it has been relocated, and showing them where to go. This step also instructs search engines to grant the authority associated with the previous URL to the current one. There should only be a single one-to-one redirect between the old and new URLs. Don't forget to check the internal links on the new domain site—a crawler tool can assist you with this process.
Step 8: Check Google Analytics tagging
You should now ensure that Google Analytics (or any version of analytics) tagging is seamless and fully retained on your new domain. Checking the development version of the site before launching will cover any discrepancies. Even though it is the same website, you want to be sure that important elements have been preserved.
Going Live With Your New Domain
The launch process involves implementing several important elements. Completing these steps in a steady, deliberate manner will help you spot anything that's wrong to ensure a smooth migration.
Step 1: Launch your new domain
Publish your website on its new domain. This should imitate your current site, but now with updated internal links.
Step 2: Open up the new domain for business
Remove the password protection, meta robots, index tags, and anything else disallowing access to the robots.txt file. Search engines will now be able to crawl the site and view your content.
Step 3: Implement redirects
Any old URLs will now be aimed directly to the new domain rather than the old one. Sometimes it isn't possible to do 1:1 redirects, and the entire domain will need to be redirected to the new domain. While this is not the best way to go about it, in most cases it will still be functional.
Step 4: Use Google's Change of Address tool
Google Search Console's "Change of Address" tool informs Google that your domain has been relocated. Note: you must have both domains verified to use this feature.
Step 5: Instruct Google to analyze your new domain
In Google Search Console, use Fetch to analyze your homepage and the most important URLs. Make sure the page is correctly rendered (i.e. Google is viewing your pages like real visitors would). Use the Submit to Index option for that URL to request that they accurately index the page.
Step 6: Submit your XML sitemaps
Submit your XML sitemap from both Google Search Console and Bing Webmaster Tools—this will encourage both of them to crawl the URLs within it so that it can be scored and indexed correctly. The number of indexed pages should increase in the few days after migration. Additionally, submit the XML sitemap you created for your old domain—this should encourage search engines to crawl your previous URLs, view the 301 redirects, and visit the new domain.
Step 7: Test your redirects
The crawling tool you used in the testing phase should be used to enter a list of all URLs from your old domain and crawl them. Within the crawler software, ensure that every URL is redirected to the new domain properly. Also, check to see how many redirects each request is sent through before finally landing on the intended URL—the goal is to have as few redirects as possible.
Step 8: Verify with Google Analytics
From your Google Analytics profile, use Real Time reports to make sure that your analytics are properly working. Add an annotation to verify when the migration was launched—this will allow you to view what kind of impact it has on your traffic—and rename the views and profiles if necessary.
Step 9: Update external links
At this point, you should update all of the external links that point to your old domain. Contact site owners where links to your old site appear and explain your situation to see if they can update their backlinks. Any other links you can alter, such as social profiles and reviews from blogs, should also be updated at this time. Don't forget to make sure that any sharing buttons across your site are now using your new domain.
Monitoring Your Migration
Finally, the new domain is live and your migration is complete. Once the dust has settled, there are a few tasks to take into consideration to finalize the migration process.
Create fresh backlinks to the new domain
Motivating search engines to crawl your new domain is imperative. To do this, create fresh information for your site so that Google has new links to find and crawl. This step will draw attention to the new site from search engines while enhancing your branding.
Constantly check on your indexation numbers
Use Sitemaps and Index Status tools within Google's Search Console to regularly check how many of your URLs are being indexed by Google. If you have set up Bing Webmaster Tools as well, you can also verify the number of pages they have added to their index.
Crawl the new website for errors
Check your new domain frequently for any issues or errors that visitors or search engines might run into. Crawl error reports in Google Search Console should be checked daily for the first few weeks to see if Google identifies any issues for you to fix. This information gives you a great perspective on who you can improve your SEO abilities as well.
Verify your rankings and visibility
The benchmarks used in the planning stage will allow you to monitor how well the new domain is doing in ranking for your specific keywords. If all goes well, you'll see a cross-over in your charts as the new domain replaces the old. You can also compare rankings at a URL level by monitoring when the most visible URLs from the old domain are replaced by the new versions.
Check your new traffic and sales
Your number one indicator of success is traffic and conversions. Pay attention to the individual URLs that performed the best prior to the migration and make sure you're achieving comparable performance at the new URLs. If not, there may be an error somewhere.
Maintain your redirects
Keep your redirects in place until all activity on the old domain ceases—this process can take many months, so be patient. Once the old site stops receiving links, social attention, and traffic, you should consider removing them. A great way to check this is by analyzing your server logs. Once you're able to see that Google is no longer visiting your old domain name, you can turn off your redirects or edit them to a general redirect platform. It's recommended to keep your redirects in place permanently to ensure that all visitors will continue to be sent to the right location.
Summary
Even though your new website domain content remains identical, Google will view it for what it appears to be: an entirely new website. You will probably experience some hiccups and changes in your ranking, which affects traffic, but don't be discouraged—it's only temporary. A strategic migration and redirection strategy is still the optimal choice to protect the investment you've made in your site.
To make sure the transition goes as smoothly as possible (and to make it seem less overwhelming), try implementing this change over a few months. Before you know it, the migration will be complete without a huge deterrence in operations.