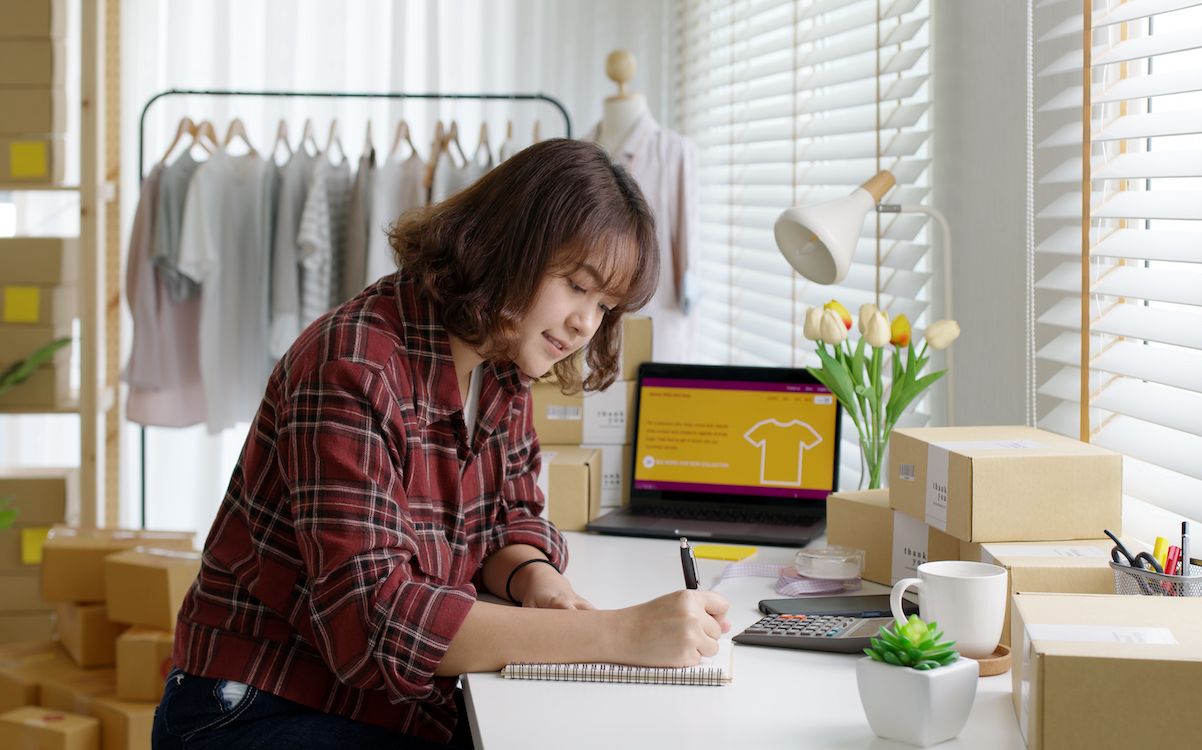 Running a successful ecommerce website is no easy task. There are many moving parts, and if any one of them isn't working correctly, it can throw off the whole operation.
Having a set of best practices is crucial to keep all the plates spinning. These will help you keep track of everything that needs to be done and ensure that your website is always running as it should be.
In this article, we'll cover some of the best practices for running a successful ecommerce website. Whether you're embarking on this new venture or are already up and running but looking to take things to the next level, these tips will come in handy.
Build trust with your target audience
The process of customer acquisition and retention is built on trust. If customers feel confident in your product, they are much more likely to buy it and continue buying from you in the future.
One way to build trust is by ensuring that you have high-quality products. This means doing your research and only stocking items you would be happy to use yourself. It's also essential to have good customer service so that people know they can rely on you if they have any problems.
Another way to build trust is by being transparent about your business. This means being open about who you are, what you stand for, and how you operate. People appreciate honesty, and if they feel like they know and understand your brand, they're much more likely to trust you.
Build a community for your customers
Engaged customers are loyal customers. If you can build a community of active customers around your brand, they'll stick with you through thick and thin.
One way to do this is by creating content that appeals to your target audience. This could be blog posts, infographics, videos, or anything else that is interesting and relevant to them. If you can get people talking about your brand, they will likely stay loyal.
If you are in the process of transitioning from brick-and-mortar business to ecommerce, you can also use your physical store as a community-building opportunity. Customers who enter your store offer the perfect opportunity to build a relationship with them. If you can provide them with a positive experience from the very first moment, they're much more likely to remember you and come back in the future.
Leverage social media to promote your Ecommerce website
Social media is a powerful tool that can be used to promote your ecommerce website. If you're not already using social media to market your business, now is the time to start.
The most obvious way to do so is to post links to your website and product pages on your social media profiles. This will help drive traffic to your site and potentially result in sales. Creating short, snappy content that entertains, informs, and humors is another way.
Having a great business idea is the first step to success, and social media can be the second. If you can get people talking about your brand on social media, you're much more likely to succeed.
Make your checkout process simple and streamlined
Do you want to know the best way of going from $100 to $1,000 and beyond in ecommerce sales? It's not by selling unique or valuable products (although that doesn't hurt).
The best way to increase your sales is by making your checkout process as simple and streamlined as possible. If potential customers have to jump through too many hoops to make a purchase, they're much more likely to give up and go elsewhere.
Make sure your checkout process is as user-friendly as possible, and you'll see your conversion rate start to creep up. Even a tiny improvement in this area can make a big difference in your overall sales.
Focus on mobile optimization
It's no secret that more and more people are using their mobile devices to browse the internet and make purchases. To stay ahead of the curve, you must ensure that your ecommerce website is optimized for such devices.
A responsive design is essential to ensure your website looks great on all screen sizes. This includes everything from the overall design to the size of your product images.
Not sure if your site is fully optimized for mobile? Use Google's Mobile-Friendly Test tool to find out. Just enter your URL and wait for the results. If there are any areas where your site needs improvement, Google will let you know.
Add a search bar to your Ecommerce website
If you want people to be able to find what they're looking for on your ecommerce website, you need to add a search bar. This seems like a pretty obvious solution, but you'd be surprised at how many online stores don't have one.
A search bar makes it easy for people to find the products they're interested in, and it also makes it easy for you to track what people are searching for. This information can be precious when it comes to marketing and product development.
Avoid clutter
Your site's user experience is significant—you want people to be able to find what they're looking for quickly and easily. In addition to having a visible search bar, another way is to avoid clutter.
Clutter can come in many forms, but generally, it just means having too much going on on your site. This can be anything from too many images on a page to too much text. People who feel overwhelmed when they visit your site are much less likely to stick around and make a purchase.
Instead of cramming everything onto one page, try spreading things out and using white space to your advantage. This will help give your site a more polished and professional look and make it easier for people to find what they're looking for.
Make sure your site is secure
When running an ecommerce website, it's essential to ensure that your site is as secure as possible. This means having a valid SSL certificate and using a credible payment processor.
If you're unsure if your site is secure, look for the padlock icon in your browser's address bar. This icon will only appear if your site uses a valid SSL certificate. You can also check with your web host to see if they offer this (and other) security features.
Making sure your site is secure will help give people peace of mind when making a purchase and help you avoid any potential legal issues down the road.
Showcase your products with stunning visuals
Showing off your products in the best light possible is always a priority when it comes to ecommerce. From using high-quality images that showcase your products in use to highlighting videos that give potential customers a closer look, there are many ways to do this.
Also, consider that various occasions throughout the year provide an excellent opportunity to tweak the appearance of your website. For example, optimizing your ecommerce site for the holidays is a great way to show your customers that you're thinking about them during various stages of their year.
In turn, this will help you build a stronger relationship with your customers and encourage them to return to your site again and again.
Make sure your site loads quickly
No one likes waiting around for a website to load, so ensuring that your site is as fast as possible is essential. A slow website can cost you sales, so it's worth taking the time to optimize your site for speed.
You can do a few different things to speed up your site, including using a content delivery network and optimizing your images. You can also use Google's PageSpeed Insights tool to get specific recommendations for improving your site's speed.
Making sure your site loads quickly is essential for providing a good user experience, and it can also help you improve your search engine ranking.
Consider localizing your site
If you're selling products to a global audience, it's essential to consider localization. Localization is the process of tailoring your site to meet the needs of specific markets by offering visitors the option to view your site in their native language.
This can be a lot of work, but it's worth it if you want to tap into new markets. In addition to translating your site's content, you'll also need to consider things like currency conversion and shipping options.
You can also consider offering customer support in various time zones, which can be a big help for people who are shopping from different parts of the world.
Here's an example of a criminal law site (below) that offers both an English version and a Spanish version for its Spanish-speaking audience. With a simple button press, people can view the site in their preferred language.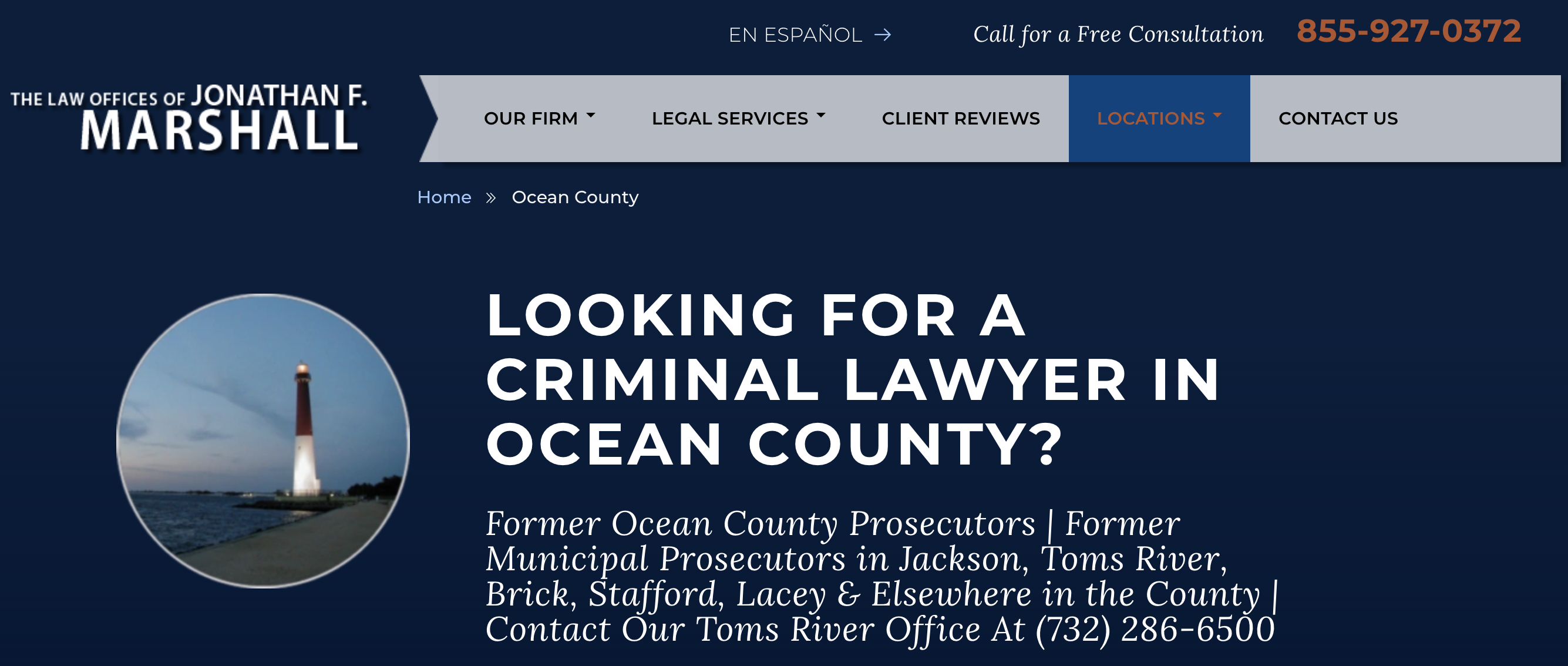 Have a plan to prevent & fight chargebacks
There are various ways ecommerce businesses can save money, and the company's website is a great place to be transparent about your plan of action when preventing and fighting chargebacks.
This could be anything from having clear return/refund policies to working with a payment processor with built-in fraud prevention tools. By having a plan in place, and sharing it with your site visitors, you can save yourself a lot of money and headaches down the road.
Share valuable resources & content with your customers
Your ecommerce site is more than just a place to sell products; it's also a valuable resource for your customers. Some things you can share on your site include buyer's guides, product reviews, how-to articles, and tips & tricks. By providing such resources, you can position yourself as an expert in your industry and build better relationships with your customers.
An example from a personal injury lawyer site (below) shows resources titled "protect your case" and "get the benefits you deserve." Considering the target audience, these are great topics that show the business' understanding of what people are looking for when they visit the site.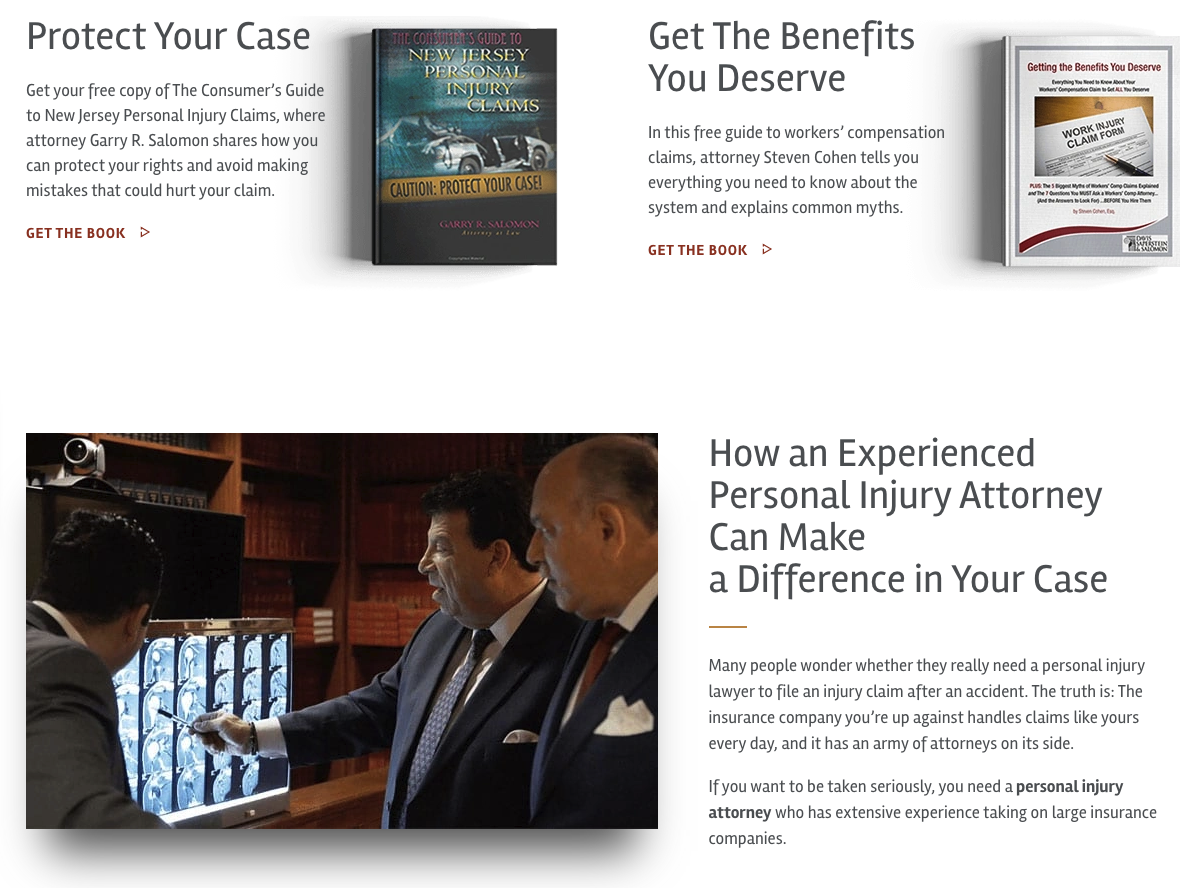 Build an email subscriber list
Email is a powerful marketing tool and can be a great way to boost sales on your ecommerce site. Building an email list will allow you to stay in touch with your customers and send them timely updates about new products, special offers, and other important news.
There are a few different ways you can grow your email list, including using pop-ups, offering discount codes, and running giveaways. You can also use social media and content marketing to drive traffic to your sign-up forms.
In Conclusion
Running a successful ecommerce website takes effort, but it can be a great way to build your business and boost sales. Being on top of your game regarding website design, user experience, and search engine optimization is essential for success.
Additionally, don't forget the importance of customer service, and always look for ways to improve your website. Following these best practices can set your ecommerce website up for long-term success.