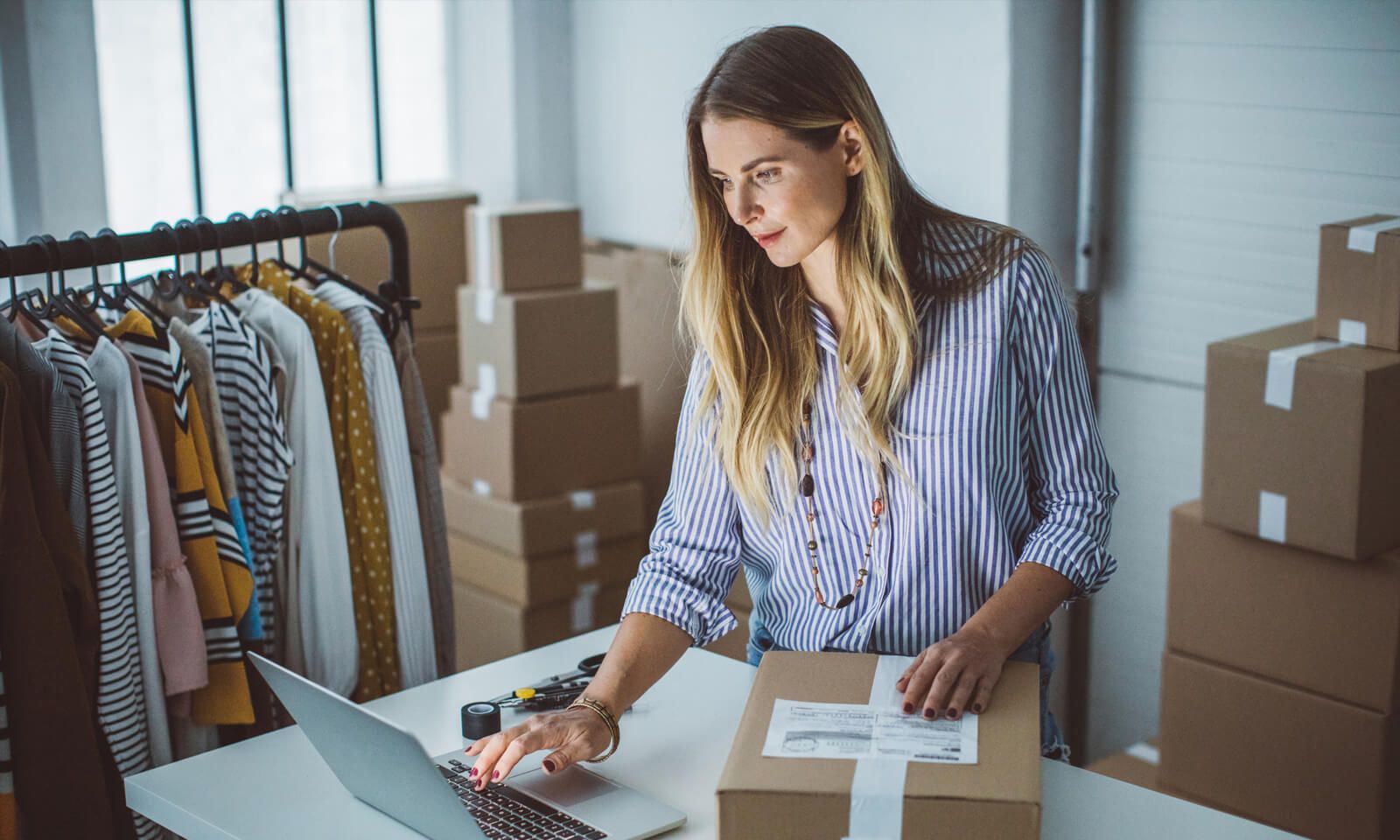 In 2018, US consumers spent more than $517 billion which was an increase in 15% from 2017. Online retail has shown no signs of slowing down, and as additional services such as BOPIS and home delivery become more popular, the traditional brick-and-mortar retailer will continue to struggle.
As a result, many brick-and-mortar retailers are looking to transition online via an ecommerce store. Whether you want to move online completely or just add an additional sales channel, here are three ways to make the transition from brick-and-mortar to ecommerce.
Create a Great Online Store
An online store is paramount to transitioning a retailer online successfully. It's obviously the platform for your business to handle customer transactions, but it also gives you the ability to:
Sell 24/7: Unlike your physical location, you can sell online 24-hours a day, 7-days a week.
Gain more eyes on your product: It's much easier to get someone to click on a link and visit your site than it is to get them to physically visit your store – and it's cheaper.
Retarget potential customers: You can add tracking codes on your website (Cookies) that will give you the ability to display ads on other social channels and websites that your visitors frequent. Remarket previous customers: Online stores also collect email addresses from customers who purchase your goods. This gives you the ability to create and distribute email marketing to solicit future purchases.
As you can see, your online store is more than just a place for consumers to find and purchase goods; it is one of the most powerful resources you have for building and growing a digital brand.
Use Your Knowledge and Insight to Your Advantage

Successful retailers have an advantage over ecommerce-only brands. These retailers understand the consumer intimately, and they know the problems and value propositions that these customers care about. This insight gives retailers moving online a competitive advantage, and it enables them to create a user-experience (UX) that is tailored to this knowledge.
For example, your products might convert better when demonstrated. As such, you train your salespeople to walk your customers through a product-use demonstration, which lead to better sales in your store. Knowing this, you might decide to create an online video demonstration to add to a custom landing page to help increase conversions.
As you start to transition your business online, think about what lessons you've gleaned from your physical store and how they can be used to build your ecommerce brand.
As you start to transition your business online, think about what lessons you've gleaned from your physical store and how they can be used to build your ecommerce brand. Do your customers typically prefer one color SKU over another? Make that the featured image for the product. Do they typically repurchase an item after 45 days? Create an automatic email offer around that timeline. Use your retail insight to tailor your ecommerce experience.
Develop an Email Marketing Strategy

Email marketing is an incredible tool for any digital brand, but especially ecommerce businesses because it allows brands to communicate directly with leads or customers using data collected from their online store.
While many brands tend to neglect email in favor of other trendy channels like social media, the value per dollar spent on email continues to dominate most industries. In fact, it's estimated that the ROI of email marketing for ecommerce is approximately 3,800%.
It's estimated that the ROI of email marketing for ecommerce is approximately 3,800%.
Email marketing gives online retailers the ability to segment campaigns and tailor marketing language to incentivize action. For example, if you run an online sports apparel company and a customer purchased a Dallas Cowboys' shirt previously, you could send a coupon for 5% off a Dallas Cowboys' hat. Using purchase history and onsite activity, you can build an intuitive email marketing strategy that drives more sales.
If you're are developing an email strategy, there are a few things to keep in mind:
Use a professional email address: Don't hurt your brand by using a non-company email like Gmail or Yahoo. Create a professional email address and use it to improve your branding and credibility.
Test, track, and iterate: There are a lot of suggestions on how to create the perfect email marketing campaign, but the reality is that it will depend on your business and customers. Constantly test your email strategies and assess the results – based on that data, make changes to your plans that are rooted in concrete evidence.
Don't neglect leads: Most ecommerce platforms will collect emails from customers who purchase your products – however, what about visitors who are not quite ready to buy? Add conversion points via pop-ups, sidebars or gated content to help you build an email lead list of potential customers.
Conclusion
The rise of online stores and integrated purchasing solutions has made it increasingly difficult for retailers to survive with only a brick-and-mortar location. As a result, many of these retailers are starting to move online through their own ecommerce store.

If you are making the transition to selling your goods online, there are several steps to consider including:
Creating an amazing online store
Using your retail insight to craft the online consumer experience
Leveraging additional channels like email
While these are three great places to start, there will be many more considerations, and ultimately, you will need to design a digital strategy that works best for your brand.
Have any questions about starting an ecommerce store? Let us know in the comments!