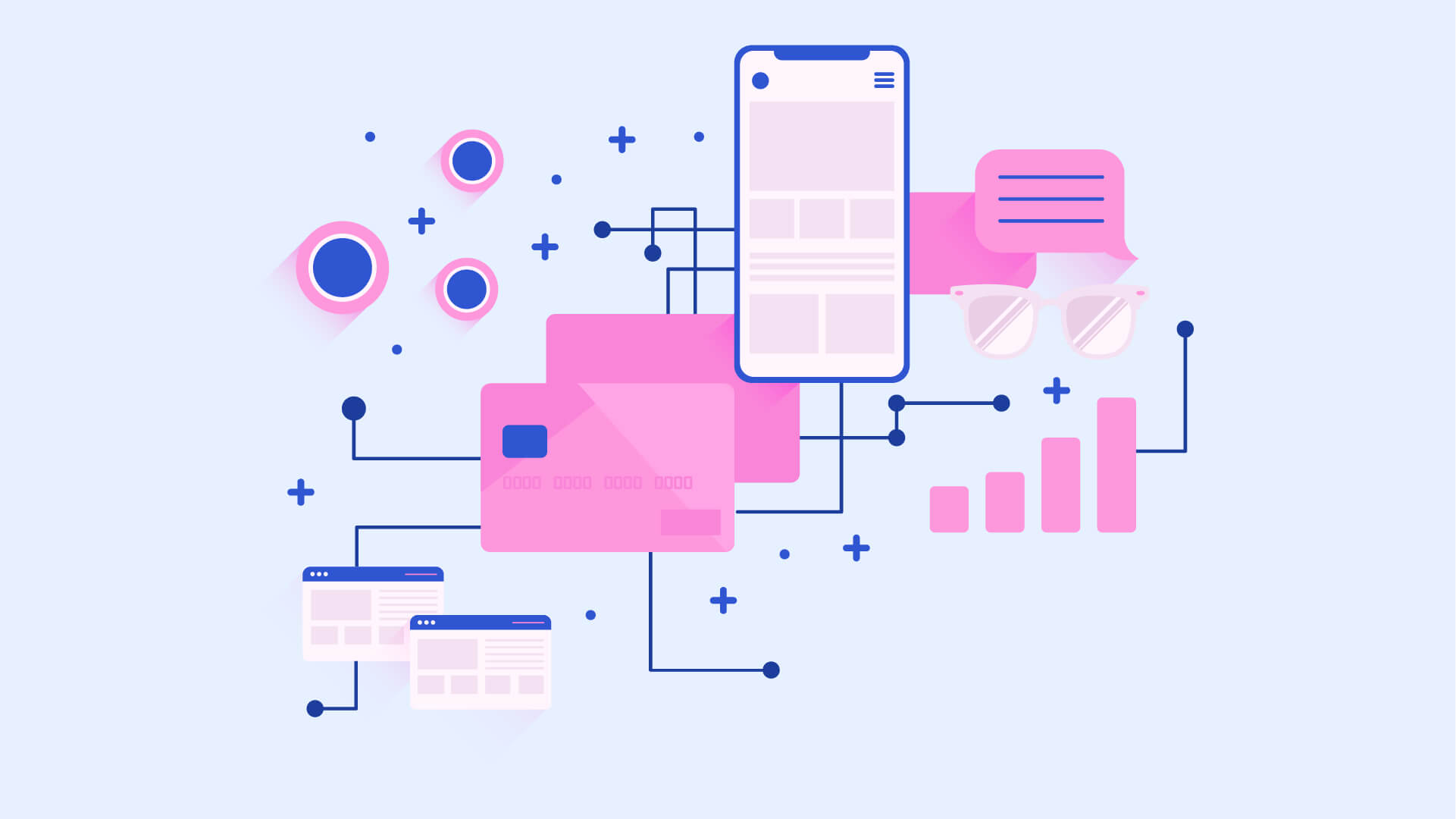 It's that time of year, and we've been hearing a lot of ecommerce predictions for 2018. While talking about augmented reality and voice search/purchasing is fun, it's not necessarily in the near future for bootstrapped entrepreneurs and small businesses. So we've put together six 2018 predictions that are relevant and actionable:
1. 1 in 4 of your shoppers will buy from their mobile device.
You probably saw this one coming. We've talked a lot about mobile before. In
Q4 2017, mobile made up 21% of total online spending, so it's practically already happening. Therefore, this prediction is short and sweet: In 2018, 1 out of every 4 shoppers on your site will be a mobile consumer. If you haven't done so already, it's time you prepare your online store for mobile.
2. Online credit card fraud will rise — and you'll still be held liable.
Remember when those electronic chips embedded on our credit cards became popular? That nifty little chip put a target on ecommerce merchants' backs. With the additional identification verification and security measures in brick-and-mortars, thieves are simply shifting their focus to the digital world of ecommerce. It's not the credit card holder, nor the bank that is held liable. Rather, the FTC maintains that you, the online merchant, are responsible for these fraudulent transactions.
In 2018, cyber thieves will evolve their deceitful tactics, so it's time you evolve your methods too. If you're not already monitoring your transactions for potential fraudulent activity, you can get started with our Fraud Score 101 knowledge base article.
3. You may not offer cryptocurrency as a payment option, but you'll consider it.
This is our most future-forward prediction for SMBs. We don't even have a product feature for it (yet). But considering the full market cap for cryptocurrency has risen over 800 percent just this year, we're keeping an eye on it as a new transaction method.
Since credit card fraud will continue to rise, cryptocurrency may provide a workaround for merchants. While it is a digital transaction, the FTC does not currently afford the same protections compared to credit card transactions, so the merchant is absolved of liability (at least for now). It also has significantly lower transaction fees than what the typical credit card company charges merchants and the transaction itself completes within a matter of minutes, rather than hours or days, making it a potentially cheaper and more efficient method of payment.
However, cryptocurrency comes with its own unique risks. The current laws and protections regarding cryptocurrency in the U.S. are fuzzy at best, so it's uncertain as to when and how the legality could potentially change. Not to mention, it is an emerging market subject to collapse. So in 2018, we remain cautious regarding the advantages and disadvantages the crypto payment type may offer to merchants.
4. Millennials will dictate your marketing strategy.
This prediction should come as no surprise. Millennials are the largest generation in US history and are reaching their prime working and spending years. Key patterns are beginning to emerge. When marketing to Millennials, the 4 P's (price, product, placement, promotion) are simply not enough.
For example, studies show Millennials prefer to do business with corporations and brands with pro-social messages, sustainable manufacturing methods and ethical business standards. In other words, Millennials consider your brand identity and mission in addition to the product you sell when making a buying decision.
In 2018, more and more companies, especially SMBs, will invest in the development of brand reputation and trust through tactics such as social engagement and user reviews. Millennials will also have high expectations regarding customer experience, so be prepared to follow through with a unique and delightful post-purchase experience.
5. More people will start online stores (particularly Millennials).
Speaking of Millennials, more than ⅓ of working Millennials have side income. In fact, 44 million Americans have a side hustle as of 2017. More people are looking for creative ways to bring in secondary income.
This might be driving for Lyft or renting a spare bedroom on Airbnb. We're also seeing an increasing amount of people selling stuff, all kinds of stuff, online. That's in part due to the opportunity: in 2017, there were 1.66B online shoppers and that's projected to increase to 2.14B by 2020.
But it's also because it's getting easier and quicker to start an online retail business. With tools like Volusion making it easy to set up an online store or platforms like Amazon making it easy to dropship products, your competition as an online merchant will increase in 2018; however, there will be plenty of business to go around.
6. Amazon will be your friend and foe.
Since we mentioned Amazon, it's time to have a serious talk. Today, Amazon accounts for nearly half of all total ecommerce sales in the U.S., making it an indomitable competitor for other online retailers, including SMBs. At the same time, Amazon shares its channel to those very same retailers, helping them reach audiences and surface their products to shoppers searching on Amazon's platform.
But besides Jeff Bezos, nobody wants Amazon to win the entire market share when it comes to online commerce. Your greatest weapon to avoid this, as individual online merchants, is the competition you create for Amazon as a whole. Not to mention, having your own, dedicated ecommerce store provides you with the customer engagement and the ability to build long lasting relationships with buyers that the Amazon experience cannot provide.
So if you're selling anything in 2018, consider Amazon as a part of your marketing mix but not the entire solution. Use it to build awareness, simplify some business processes, and make some easy wins. But the end goal should be building and maintaining your own successful online store. Control your own destiny or eventually Amazon will.
What other ecommerce predictions do you have for SMBs in 2018?