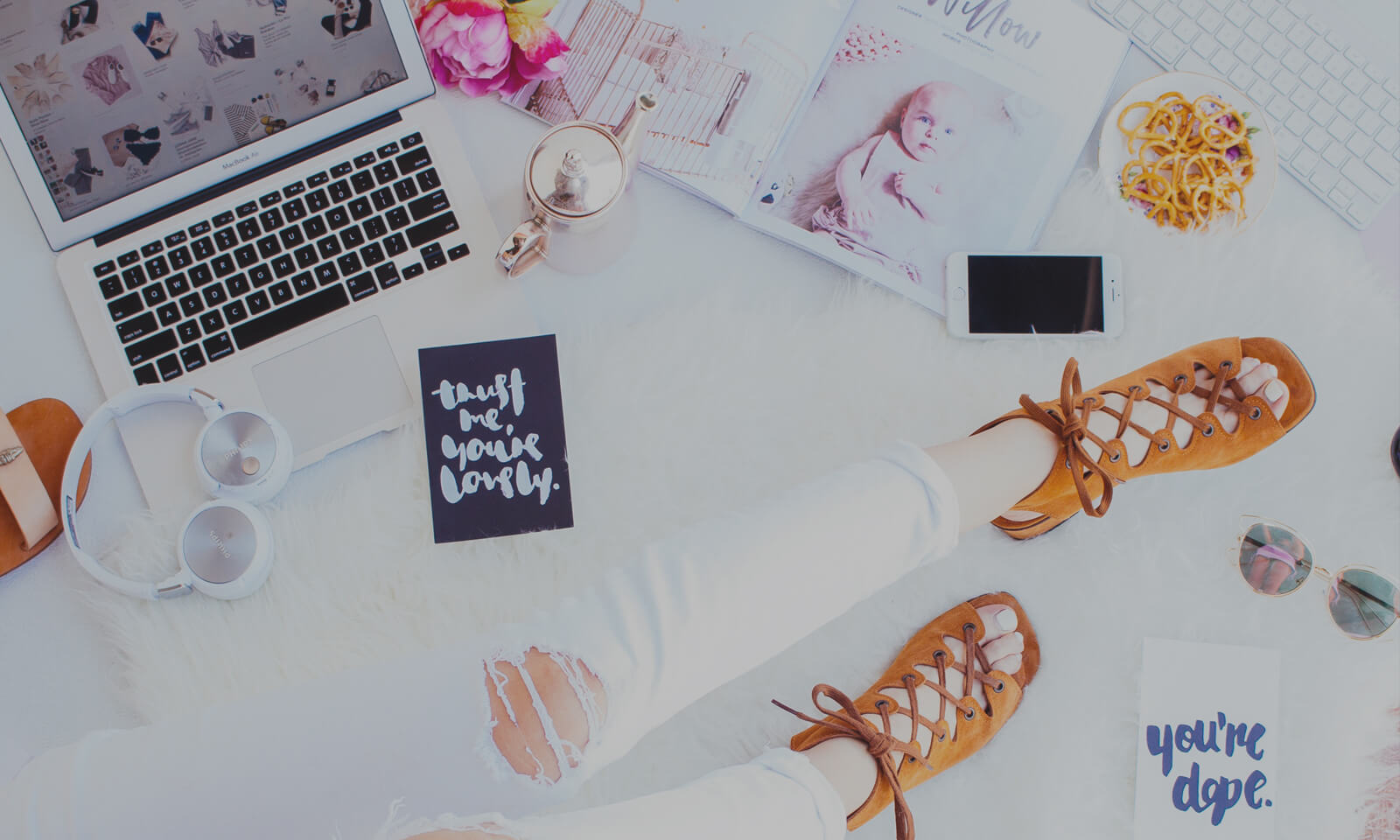 2018 is right around the corner, and we're excited for all the ecommerce opportunities that await. But before we jump into the new year, let's take a look at some of the posts that you, our readers, loved over the past 365 days. From selling on Amazon to financing your business and more, here are the topics that grabbed your interest in 2017.
1. 7 (and a Half!) Insights for Optimizing Your Amazon Listings
We put together a list to help ensure you're taking the right steps to properly optimize your Amazon listings. Whether you're editing product descriptions, taking photos or fulfilling orders, this guide will get you selling smoothly.
2. What to Expect from Volusion's Move to Google Cloud
This year we took an exciting leap and began transferring our services to Google Cloud. This move enables us to be faster, more secure and more flexible than ever before. Learn more here.
3. How to Take Quick Product Photos Using Your Smartphone...for under $5!
When setting up your store, it's important to remember that good photographs are crucial for sales. Our design experts wrote this thoughtful, in-depth post about how to take great (and affordable) shots.
4. HTTP vs. HTTPS: What's the Difference?
Having a top-to-bottom secure site is crucial if you want Google to keep you riding high in the search rankings. Check out this blog post to find out why else you should be using https for your ecommerce website — and how you can do so within the Volusion software.
5. 5 Funny Brands to Follow on Social Media
Some people are natural comedians, while others may need a little inspiration to get people laughing. Since funny content is a great way to engage with customers, check out this post to learn some silly lessons from social media greats.
6. 5 Secrets for Creating a Great Logo
Your logo is a Bat Signal that lets customers know what your brand is all about. Creating a new logo is a very exciting and important venture, whether you're updating an existing logo or creating something brand new. Let this post show you how.
7. What's the Best Financing Option for My Small Business?
When you're starting a new business, you have to pay the bills somehow. Even if you factor in your startup and its financing needs, there are plenty of borrowing options available. Read about them here.
8. 11 Easy Ways to Prevent Fraud from Costing You Money
Fraudulent purchases amounted to $16 billion in total losses in 2016, and that number continues to rise. You can protect yourself and your bottom line from fraud with a little know-how and these handy tips.
9. Review: Taking Product Photos with Amazon's Photo Box
Taking great product photos is one of the most important things you can do for your store, which is why it's not a bad idea to buy some equipment to help with the task. We reviewed Amazon's Portable Photo Studio to let you know if we think it's worth a second look.
10. An Overview of Mobile-First Indexing
Mobile-first indexing represents a distinct shift for Google, and since they recently brought up the topic again (after a long hiatus), we have a quick overview of what it means for your store and how to stay on top of it.
And that's a wrap: your favorite posts from 2017. Have any topics you want us to cover next year, or want to let us know which topics helped you out most? Just drop us a line in the comments!