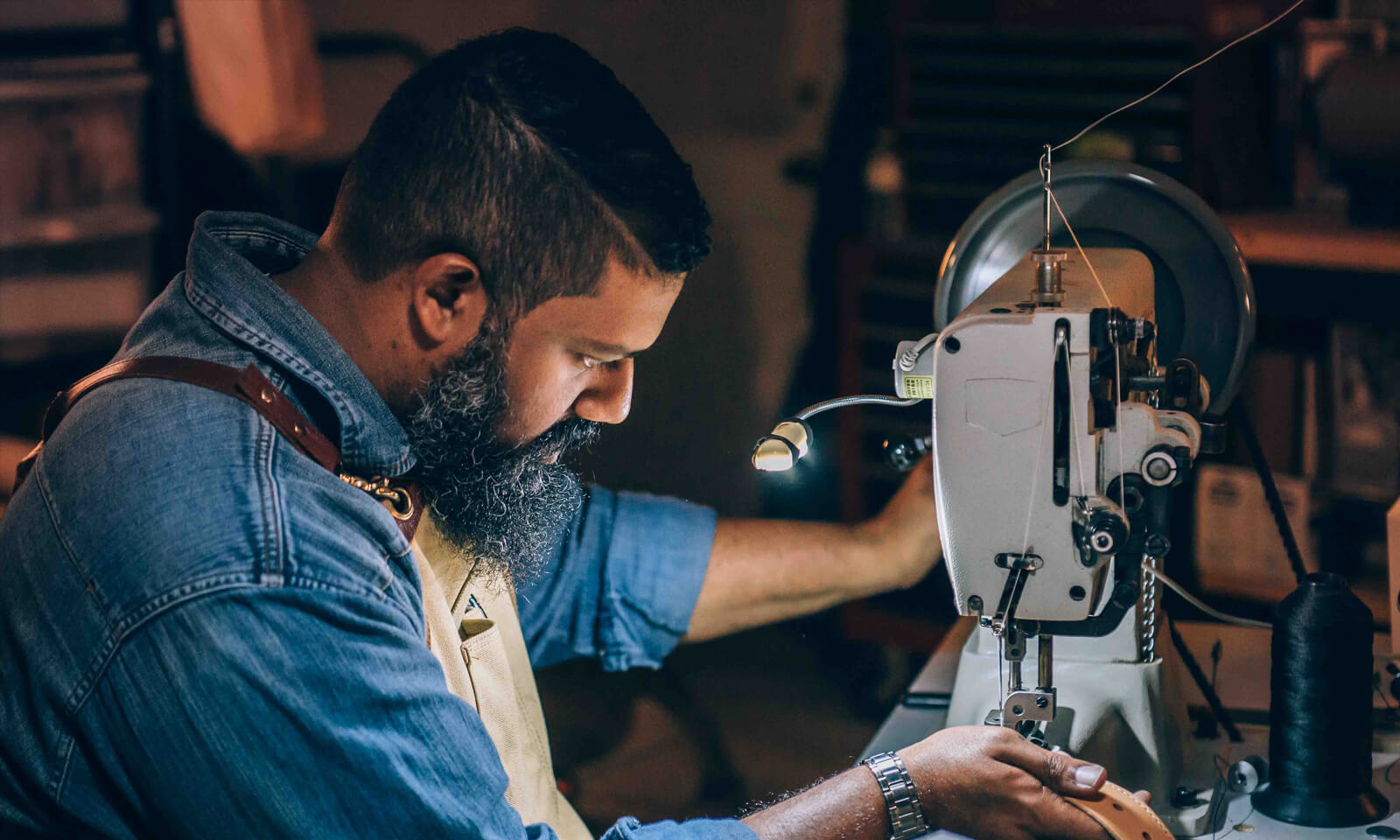 Selling crafts online is an excellent way to turn your hobby into a source of income. If you don't have an official business but still want to sell your crafts online, consider opening your own ecommerce store. By designing and manufacturing your own products, you can express your own creativity, connect with the public and generate some revenue while developing a business. You can also keep capital costs low by using your own living space to work. Plus, people will pay a premium for high-quality, handcrafted goods!
Here's a handy guide on how to turn your homemade crafts into a successful ecommerce business.
Why selling homemade crafts is a good idea for an ecommerce store
Making and selling homemade products can benefit a retailer in many ways, especially being able to take advantage of the convenience and ease of creating in your own space.
Here are some more concrete benefits of selling homemade items in your own ecommerce store:
Unique Brand: If you make homemade goods and sell them online, you can be certain that you're offering items that customers can't find anywhere else.
Control over budget and process: By keeping the entire process of making crafts in your own home or workspace, you can control the amount you spend on the production process, then ensure that you're not overspending and charging enough to make a profit on what you sell.
Express Your Creativity: Homemade items don't just benefit buyers. It's also a fulfilling opportunity to flex your creative skills and do what you love.
Targeted and Niche Audiences: You may live in a small town that doesn't necessarily have a population interested in the crafts that you make. However, the internet opens you up to a broad audience of people all over the globe. This means that it's an excellent opportunity to sell a good to a niche audience that will be able to find you by searching the web.
Identify the crafts that make money
If you want to create your own homemade products to sell on an ecommerce store, there are several considerations to keep in mind. First, ensure you're creating a product that does not need any kind of special preservation or treatment in order to be shipped. This means that food items and other perishables are usually not a good idea for an ecommerce store.
Next, do some research to make sure there's an audience for your work. Get on sites where vendors sell homemade goods and do some searching to see if your product is being sold, and if so, if people have made purchases. Finally, consider your skills and take advantage of these to make unique goods. Can you sew? Do you have a talent for painting? Once you've narrowed down skills that you set you apart from other people, you can implement those to make items that are impressive and will sell.
Ideas for crafts you can make and sell for a profit
If you're planning to make merch at home, be sure you choose items that you can tackle easily with the tools you have. The following items are popular choices for homemade merch, and there are some simple, straightforward options:
T-shirts
Purchase t-shirts wholesale or from a dollar store, then choose a technique to add a design to the shirt. You can screenprint t-shirts, iron on designs, or sew designs onto the shirt. Alternatively, create designs for t-shirts, then have a professional t-shirt printing company print the designs. Then, you can sell the shirts that have been created, factoring the cost of the printing and t-shirt when pricing your item for a profit.
Candles
Candles are easy items for you to make at home. Simply find an empty container, melt paraffin wax and fill the containers, add a wick and then let the wax dry. Consider what will make your candles unique. Will it be a specific scent that you're adding to the candle? Or, will it be the way that you decorate the container?
Art
Think about what art skills you have: can you draw, paint, or take great photographs? Create art, then sell it for people to use as decor. In addition to creating tangible, physical art pieces, you can also create digital art and sell the files so that people can use what you create online.
How to Market the Merch You Make
Making your own crafts can be fun and creatively fulfilling. However, you're not going to sell any goods if you don't tell anyone you're making them. To get the word out about your ecommerce business, you should start marketing as soon as possible. Get the word out and get selling!
If you want to start an ecommerce store but you don't have a giant business idea, consider getting started at home. You can dream up and then create your very own goods, then use simple and cost-effective internet marketing techniques. Growing your ecommerce business from your home can save you money in initial costs — and then make you money once your goods begin to sell.