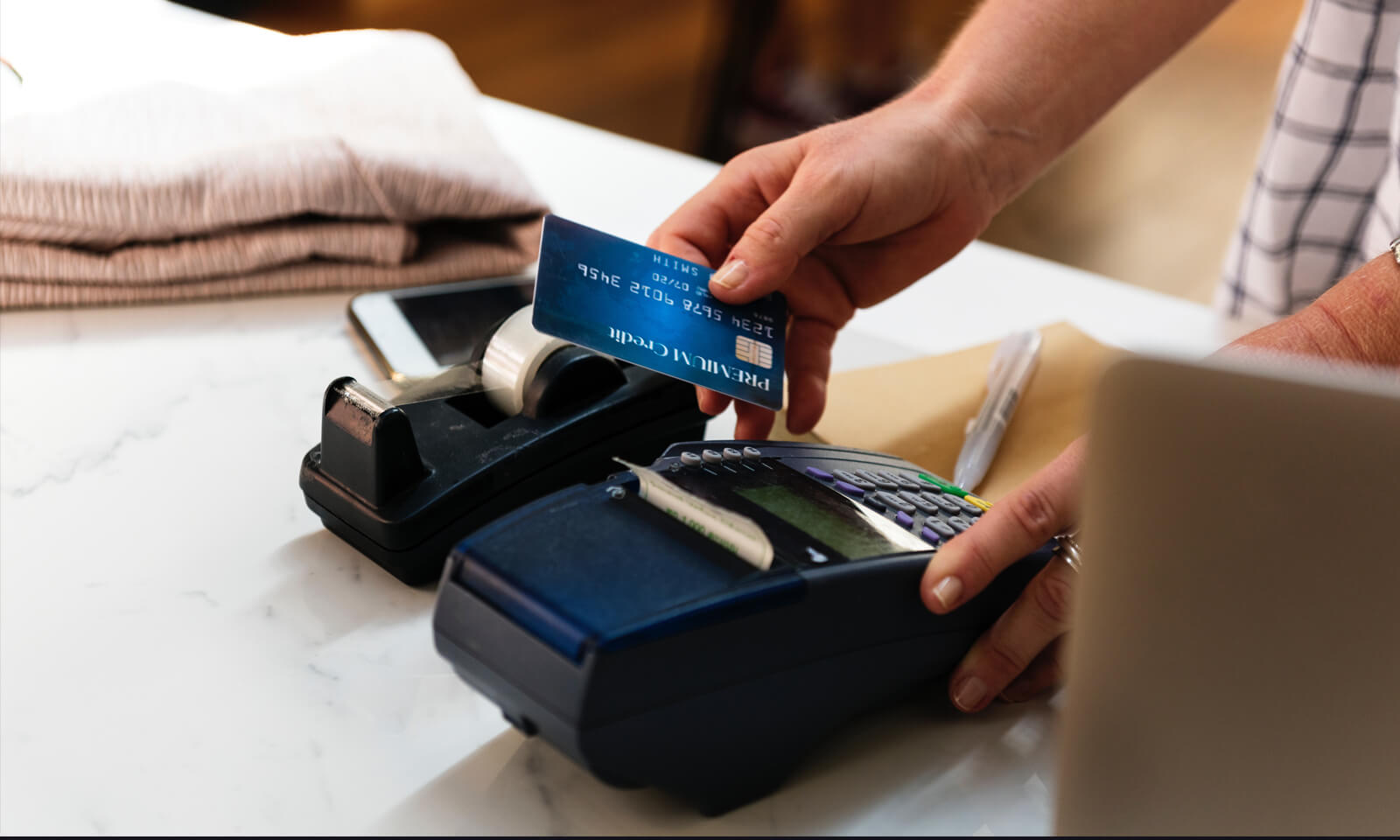 Starting your own ecommerce business takes gumption. Prospering at it takes something extra – namely sales. But simply having an online store guarantees no such success. For that you need to make sure your customers come with their wallets in hand, ready to spend big, then return and repeat.
Sellers who've discovered the secret sauce can easily charge $100 per piece, continually advancing their profit margins and revenues in the process. However, without a brick and mortar where customers can try product in advance, that can be a tall order.
Though it takes some convincing, we'll show you ways to increase a customer's average order value – we're talking three or more figures – and come back for more.
Ahead we've created a roadmap for non-stop sales and high-end ecommerce success. (Trust us, it's rich.)
1. Get them to trust you.
Anytime a customer is handing over their credit card information, they're putting a lot of trust in the receiver. This is true whether they're spending $5 or $500. Yet as you might expect, the more zeros that follow, the more cautious they're likely to be.
It's one of the reasons we talk at length about earning your customer's trust. This goes double when your end goal is to complete more big-ticket ecommerce sales.
To recap, some best practices for winning customer trust include:
Updating your About Us page so it shares the backstory of your brand.
Answering questions and objections preemptively with full-scale FAQs.
Taking customers Behind the Scenes for an inside look at the people behind the products.
Editing and re-editing your store's copy to protect your credibility.
Offering free trials and samples while making returns no-risk. (More on these in a minute.)
2. Check that items are appropriately priced for the product category.
You want to price your products so that the majority of them fall within the budget of your key consumer, while still covering your operational costs. Say your target audience is comprised of high-end customers. The temptation can be to start arbitrarily increasing, but it's a move that can erode your sales and break the trust you've worked so hard to build.
Even if money is technically no object, most big spenders still comparison shop.
Overpricing can easily send shoppers careening toward the competition, too. Even if money is technically no object, most big spenders still comparison shop. Should they discover a few bloated price tags, they're more likely to seek out similar products at lower price points.
Not sure how to strike a balance when establishing product prices? Grab a pen and paper, then run through the four steps in our Comprehensive Guide to Finding (and, you guessed it, pricing) Ecommerce Products.
It goes a little something like this:
Calculate your overall product cost, adding all extras like labor expenses, shipping charges, listing and processing fees, etc.
Account for your revenue goals, so you're not just breaking even, but profiting.
Compare your prices to the competition, but don't base yours on this metric alone.
Consider your business value and customer base, because all businesses – like people – are different.
One last piece of pricing advice. Before you implement an increase, ask yourself, "is this fair to my business and my buyers?". If the answer is yes, remember that you don't have to increase your average order value and become a top-performing store overnight. In fact, you'll fare much better if you take your time and increase your baseline slowly. Start by raising prices about 1%, and checking your backend data to make sure it isn't scaring anyone away.
Raising prices significantly? We assume you have a good reason. Make sure can communicate why.
Which brings us to our next point…
3. Show off your value add.
So, you've made up your mind to charge a little more than the industry average? Bold move! Fortunately, customers are buying more than baubles; they're buying your entire brand.
Now it's time to show customers how you plan to enrich the buying experience.
Now it's time to show customers how you plan to enrich the buying experience.
Best to highlight all the ways your online store can help simplify their lives. Maybe you've come up with a killer loyalty program. Perhaps your customer service is the best in the biz. Or, you might offer additional educational resources or lifetime guarantees.
In essence, your value add is anything you provide that goes above and beyond the competition.
4. Play up your products' uniqueness.
"But what if my products are unique unto themselves," you ask. Great question.
Whether they're one of a kind or simply speak for themselves, clearly demonstrate all the reasons a browser could be enticed to buy.
Social responsibility is one of our favorite ways to differentiate your online store and encourage investment in expensive ecommerce. Say you give a portion of your proceeds to a particular charity, source all your ingredients ethically, or operate on a buy one/give one model. These usually allow customers to justify spending a little more.
Can customers customize your online items? Make sure they know you offer a monogram option, custom sizing, or personalized color pallet.
Maybe your products are not only handmade, but crafted by international or indigenous artisans. That's fantastic.
Whatever your angle, remember that products with high price points are often considered a status item. When they come with a story, they're likely to fly off the proverbial shelves like hotcakes!
5. Offer trials periods and free returns.
Think about it. With online shopping you're essentially promising your product will be love at first sight (sight unseen). You're also trying to convince a bunch of potential non-believers such a thing still exists. Offering a complimentary trial period and no hassle returns might just help bridge the gap.
Some predict that figure could increase more than 50% for products that qualify as "expensive".
Problem is, compared to their brick and mortar counterparts, online return rates are more than double according authorities like The WSJ. With the selling season rapidly approaching, some predict that figure could increase more than 50% for products that qualify as "expensive".
So what's the answer? Again, our recommendation is to find a balance.
You can't afford not to try and quell customers' purchase concerns. Still, you don't want to bankrupt your business on account of returns.
6. Deliver customer service that's second-to-none.
It's one thing to increase customer AOV. It's quite another to increase the lifetime value of said customer. Achieving that takes an almost obsessive focus on service.
As a friendly reminder, keep in mind that the service you provide them before and during the sale is only the beginning. Show customers they'll be cared for after it too, and you'll turn a satisfied customer into forever-loyal high-end buyer.
Looking to improve your customer experience? Here's what we suggest:
Express your gratitude. A hand written note to a loyal customer can go a long way.
Listen well. Create policies, procedures, and updates based on what you're hearing.
Remain humble. Leave your ego at the door and use tough feedback to make improvements that will enhance your customers' experience.
Be responsive. Don't wait until your inbox is overflowing to address queries and questions.
Have some empathy. Conduct a regular examination of your site through the lens of a potential customer. Make sure it's not only beautiful but also navigable.
After all, there's a reason why companies as wildly successful as Zappos operate from a "customer service is the new marketing" mentality. We suggest you adopt it.
7. Step up your shipping.
We talk about shipping a lot. Like a lot, lot. We'll keep this one short and sweet.
Remember that you're now and for the foreseeable future competing with prime. The less your customers have to pay to get the product in hand, the more they might be willing to pay to procure it.
8. Consider providing a payment plan.
Buy now and pay later installment financing has been gaining ground. But this definitely isn't your grandmother's layaway.
Furniture companies like Wayfair use it as a way to entice buyers who might otherwise hem and haw over making a large purchase. They accommodate budget conscious customers, creating financing programs with companies like Affirm that allow for future monthly-payment installments.
9. Curate packages and bundles.
Finally, sometimes you need to put a carrot in front of their cart to up the sale. You might offer free shipping with purchases $75 or more. Or, you could also give them a $25 credit off their next purchase if they spend at least $150 at once.
You may even play up complementary purchases, suggesting additional items that pair well with their selection. (Bonus points if they're smaller and wouldn't make sense to ship solo.)
You can't afford to leave things to chance.
We don't have to tell you that big sales equal big money for ecommerce merchants. But given the amount of work it takes to get a successful online store off the ground and into the hearts of big spenders, you can't afford to leave things to chance.
Trying out some version of the strategies listed above can mean the difference between a pricey purchase turned return, and a repeat high-ender.
Have you tried any of these strategies? Leave us a comment and let us know how it went!