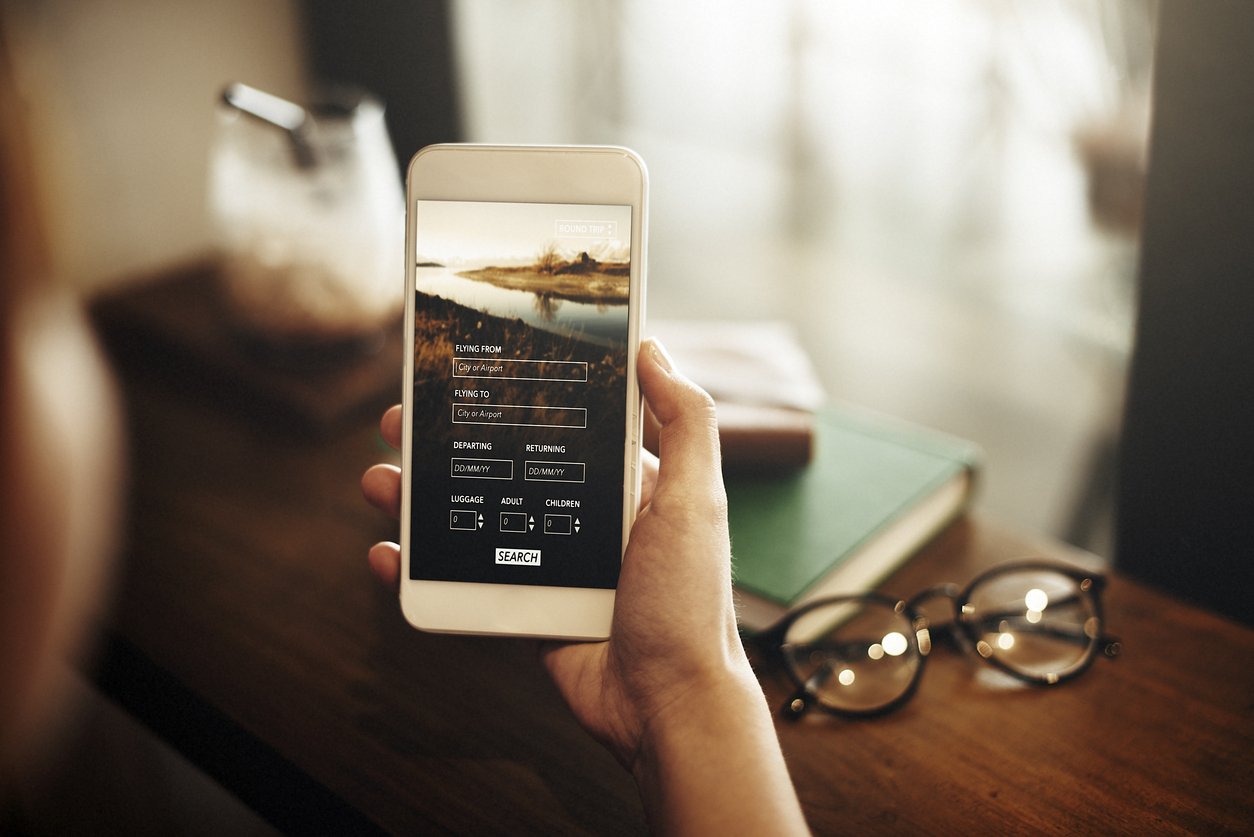 If you are sitting at Starbucks, have a look around. You will probably see a man in a suit poring over his smartphone and booking his evening flight. The girl at the next table is excitedly sharing the new dress she just bought. And the serious gentleman near the counter is checking the number of calories in the coffee he just ordered. Chances are, more than half the customers are busily engrossed in their mobile phones or tablets.
In such a mobile-obsessed world, it is of little wonder that mobile commerce is the new order. More than half of all ecommerce traffic comes from mobile devices. And more so from mobile and tablet apps. According to SmartInsights, about 89% of mobile browsing is through apps rather than sites. In fact, 33% of consumers prefer a mobile app to a mobile site when they have a choice.
Let us dissect this a little further. Why are mobile apps so successful in driving ecommerce sales? Here are a few reasons:
Speed: Mobile apps are built on technology that helps them load a lot faster than a mobile site. With lower dependency on network speed, shoppers are instantly gratified with a loaded screen rather than having to stare at a blank screen. Research shows that for every 1 second delay in page load time, the conversion rate drops by about 7%.
Ease of use: Mobile apps exploit the native features of mobile devices. Be it location or screen alignment or pulling up the right keypad, mobile apps are a lot more adept than mobile sites at providing a seamless shopping experience. Voice search, barcode scanning and a host of other features are accessible only through mobile apps and play a big role in reducing effort and providing an enjoyable shopping experience.
Payments: Lately everyone's talking about mobile payments. iPay and Google Wallet are easy payment mechanisms that allow shoppers to checkout with one click. One-click shopping increases the likelihood of impulse buys and removes any hesitation in the shopper's mind about security concerns. This reduces any remaining friction in the shopping process thereby increasing conversion rates tremendously.
Push Notifications: This is one of the most critical tools to increase customer loyalty and repeat purchases. Push notifications allow merchants to send updates to their customers' mobile phones such as "Check out our new arrivals" or more personalized messages such as "The item you ordered is now in stock." Push notifications dramatically reduce abandonment of carts. Nearly 70% of abandoned carts can be recovered and converted to purchases by just sending push notifications to customers.
Networks: Mobile devices are now the de facto access device for social networks such as Facebook, Pinterest, Instagram and other emerging popular networks. Mobile apps make it tremendously easy for shoppers to share any product they like, which in turn would expose a merchant's SKU to thousands of the shopper's contacts recursively.
On-the-go: Unlike desktops, shoppers carry mobile devices everywhere. Combine this with the craving for instant gratification and you have millions of shoppers who will see something they like on the street and immediately buy it from their smartphones.
Beyond statistics, even a cursory observation of people in a mall on commuters in a train is evidence enough that mobile devices are the future of connectivity. For online retailers, mobile apps are quickly overtaking mobile optimized sites as the must-have feature to increase their sales and conversions. Some merchants believe that is more valuable to get a customer to download their app than to get them to make a purchase. This is because an app download is a commitment from the customer to repeatedly buy from that store.