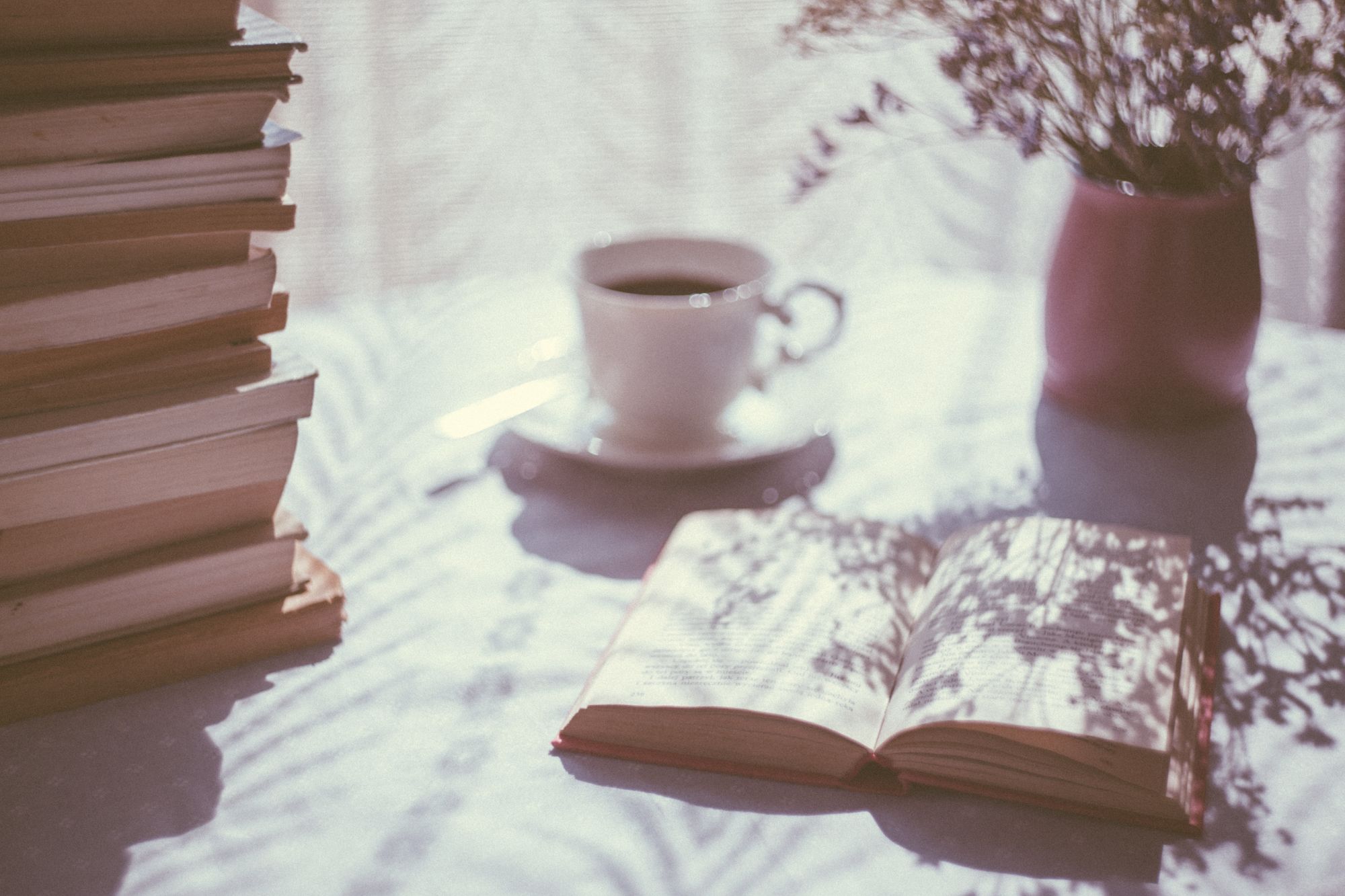 Dropshipping, the process of having a supplier ship a product directly to your customer, is a very common way for new online merchants to get started. The extremely low entry costs mean that almost anyone can start a dropshipping store, which means there is a lot of opportunity for entrepreneurs who lack the budget to start a more traditional startup. However, with accessibility comes competition, and it can be difficult to make your dropshipping business stand out from the crowd.
Serious entrepreneurs know that while there are a lot of great business blogs and other resources for small business owners, it's hard to beat a book when it comes to in-depth coverage of a topic. That's why we've done a lot of reading and chosen our choices of the 5 best dropshipping books of 2019.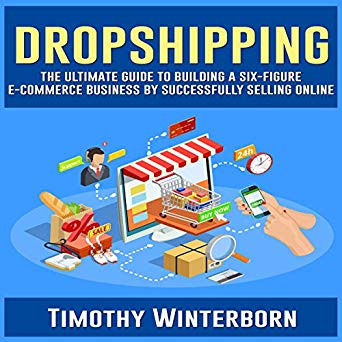 #5. Dropshipping: The Ultimate Guide to Building a Six-Figure Ecommerce Business
While Timothy Winterborn's Dropshipping: The Ultimate Guide to Building a Six-Figure Ecommerce Business is a good start-to-finish walkthrough of how to set up a dropshipping business, it lacks the in-depth insights provided by some of the other books on this list. However, it makes up for this by being an excellent guide for new dropshipping merchants, walking the reader through product and supplier selection, setting up your website and attracting customers. While this won't be the book of choice for someone with previous dropshipping experience or who is looking for a more expert-level read, this is a great indroductory primer into dropshipping.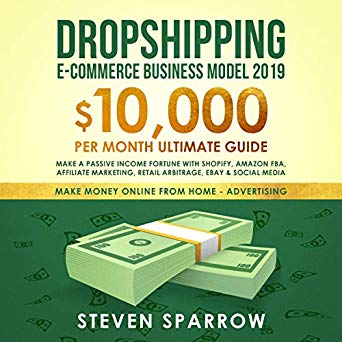 #4. Dropshipping E-Commerce Business Model 2019
Like many dropshipping authors, Steven Sparrow packs his book titles full of keywords - the full title of this book on Amazon is "Dropshipping E-Commerce Business Model 2019: $10,000/Month Ultimate Guide - Make a Passive Income Fortune with Shopify, Amazon FBA, Affiliate Marketing, Retail Arbitrage, eBay and Social Media: Money Online from Home in 2019, Book 2". Unlike many dropshipping authors, he also packs his book full of useful information. Steven Sparrow goes beyond the standard dropshipping model, also discussing topics such as retail arbitage  Focusing on the generation of passive income through dropshipping or retail arbitage, Steven Sparrow's Dropshipping E-Commerce Business Model 2019 will teach you how to set up dropshipping (or other delivery-on-demand business model) on a variety of platforms. This book focuses more on the procedure of setting up a dropshipping store and fostering an entrepreneurial mindset than on the minutiae of how to select products and set pricing. It's a great read for someone looking for a motivational, 'let's get this bread' sort of book.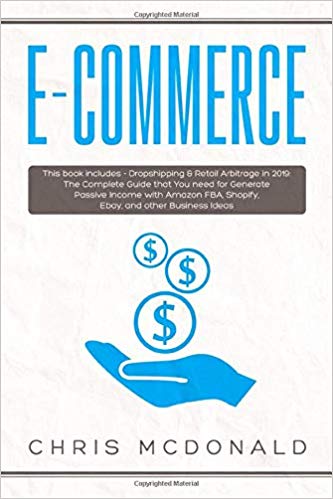 #3. E-Commerce
Chris McDonald's E-Commerce is an ambitiously large overview of everything ecommerce, from arbitage to dropshipping. Weighing in at a full 243 pages, E-Commerce will walk you through everything you need to know to start making money with your online store. It does an excellent job of providing a beginner-level introduction to a topic and then expanding on those topics until you have a thorough and professional understanding. While not focused entirely on dropshipping, E-Commerce nonetheless offers a great walkthrough of dropshipping including info on how to find suppliers, choose your audience, and market your product. With a huge amount of real-world, hands-on insight from a variety of online businesses, E-Commerce gives readers the perfect blend of beginner-friendly theory and practice-tested insights. If you're looking for a read that will take you beyond initial dropshipping store setup and into more advanced topics like setting up remarketing campaigns or testing different pricing levels, this is the dropshipping book for you.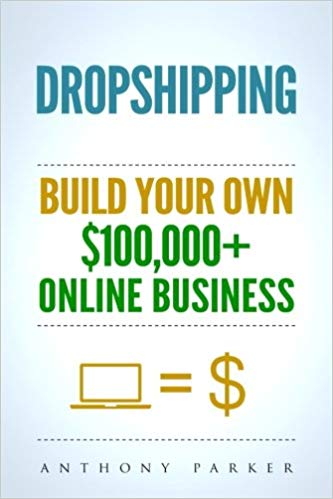 #2. Dropshipping: How to Make Money Online & Build Your Own $100k Dropshipping Business
Anthony Parker's Dropshipping: How To Make Money Online & Build Your Own $100,000+ Dropshipping Online Business discusses the details of running a successful dropshipping business with 50 American dropshipping companies. Unlike other dropshipping volumes, this book also does a great job of discussing the downsides and difficulties of dropshipping, which is a refreshing change from the "Lamborghinis for everyone" rhetoric of many self-proclaimed dropshipping gurus. A well-organized, no-nonsense guide to putting in the work and getting results over time.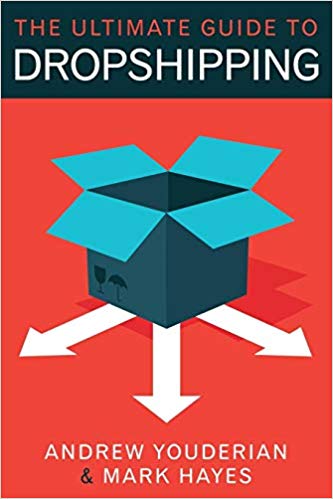 #1. The Ultimate Guide to Dropshipping
The Ultimate Guide to Dropshipping by Mark Hayes and Andrew Youderian is an in-depth guide on how to create and run a successful dropshipping business. It gives great advice and in-depth walkthroughs of some of the most difficult aspects of running a dropshipping store, especially picking a winning product and finding a reliable supplier. With step-by-step instructions for how to use free tools and winning strategies to help you build your dropshipping store, The Ultimate Guide to Dropshipping is hands-down the best dropshipping book of 2019.
The Ultimate Guide to Dropshipping our favorite dropshipping book of 2019.
Best Dropshipping Books of 2019
There are a lot of low-quality, self-published dropshipping books out there. (Trust us, we read a lot of them when making this list). However, for those who know where to look, there are also some absolute gems packed with tons of real world dropshipping insights by experienced pros. The books on this list are a great place to get started, or you can check out Volusion's own Beginner's Guide to Dropshipping for up-to-date insights on how to start dropshipping. Or, if you're ready to get started, try a 14-day free trial of Volusion's all-in-one dropshipping plugin to see for yourself why Volusion merchants sell 2.8x more than merchants using other platforms.

Happy selling!