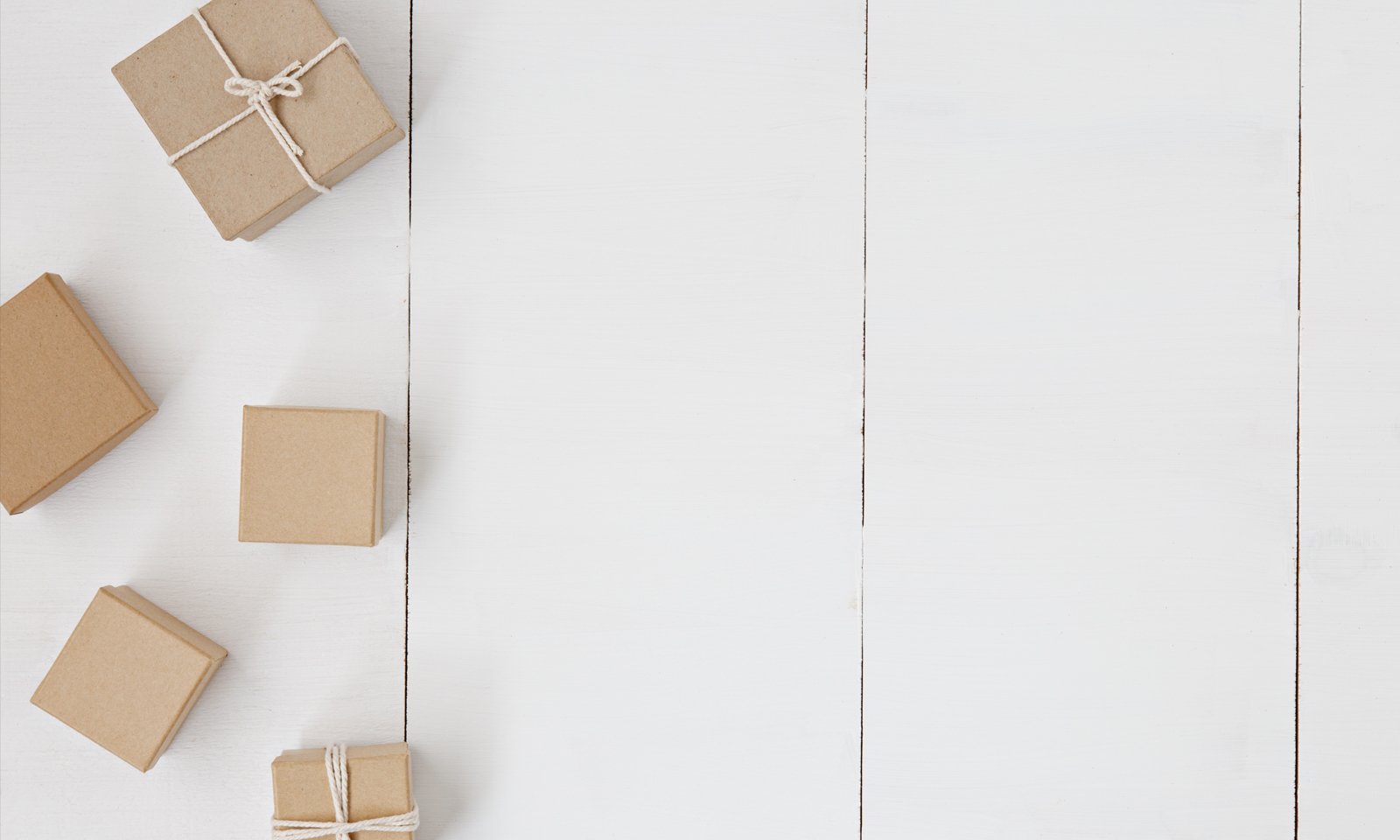 If you've ever been interested in starting your own online business, you might have heard the term "dropshipping" thrown around. But what does it truly mean? What's involved? Why do we hear about it more every year? And, most importantly, how can it help you grow your business? This guide will answer all those questions and more.
What is dropshipping?
Dropshipping is the process of shipping goods directly to your customers from a third-party supplier or vendor, without an intermediary step (like storing the goods at your physical business location).
Here's an example of a normal business model without a dropshipper :
Your business routinely orders products from a supplier to maintain the inventory on hand, often in Minimum Order Quantities (MOQs) to get a wholesale price
Your business stores the products until a customer orders them.
You process each customer's order, package the goods and ship them to the customer yourself.
When a dropshipper is involved, the process looks a bit different:
A customer orders products from your business.
You pass the order info along to your dropshipper.
On receipt of the order, the dropshipper charges you a price for the product sold, usually wholesale plus a dropshipping fee. Then they package the goods and ship them directly to the customer. You do not need to store or package the goods yourself.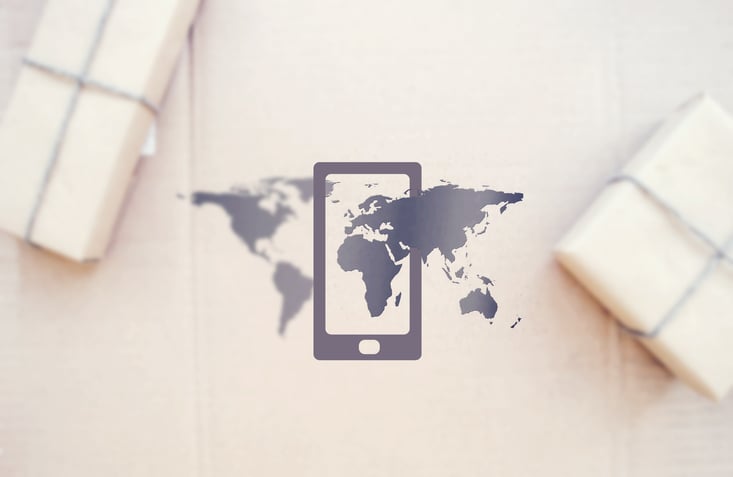 In short, dropshipping is the act of selling a product on your website without actually handling its fulfillment and shipping. Another key benefit of dropshipping is that you don't pay for the product until the customer pays for it, making dropshipping an attractive option for people who don't want to spend a lot on initial inventory or who don't want to risk buying products that won't sell. This low barrier to entry allows novices and professionals alike to pick a niche and run their own dropshipping-based ecommerce store.
Does that mean the dropshipping model is the right fit for you? The answer will vary depending on what your goals are and where your skills lie. To start, let's take a look at the pros and cons of dropshipping.
What are the benefits of dropshipping?
Dropshipping eliminates the need to keep inventory on hand, freeing your business from the (time, labor and monetary) costs of manufacturing or organizing products yourself and maintaining your own warehouse property to store them. Even if you only dropship some of your products, you'll be freeing up resources for the items that need extra attention. It even allows you to offer items that would normally be impossible to ship due to your location's limitations, like extremely large or perishable goods. You can be based anywhere in the world, and your items will still reach customers!
Even if you only dropship some of your products, you'll be freeing up resources for the items that need extra attention.
Another benefit is that your dropshipper takes care of the entire physical process of packaging and shipping your products. For many business owners, packaging, shipping and fulfillment is a huge logistical headache. Dropshipping essentially outsources that part of the business to somebody else. Because dropshippers are often large businesses dealing with many orders a day, they may even have negotiated shipping rates that are lower than the ones your small or medium business can get. Dropshipping can also reduce losses from damaged products, since shipments take a more direct route from the warehouse to the customer.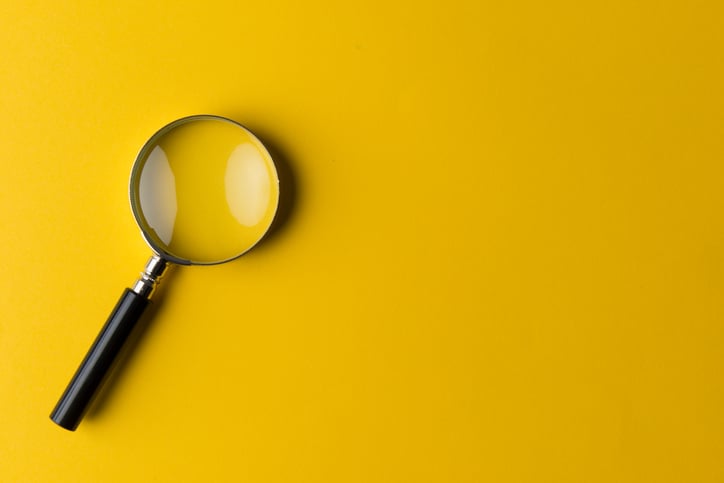 In addition to eliminating the need for the physical inventory storage, dropshipping can prevent logistical headaches. You don't have to worry about overstock or shortages on your end, nor is your company as susceptible to the risk of shifting trends that cause certain products to suddenly fall in or out of favor. And if you ever need to expand your selection to new items, many dropshippers have a wide variety of goods to offer, from extremely niche items to popular or classic sellers. Between the ability to expand and the flexibility to choose your company location, dropshipping naturally promotes scalability.
Dropshipping eliminates the risk of buying products that may or may not sell and brings the up-front cost of the product to zero.
Finally, the biggest benefit of dropshipping is that the shop owner only buys the product when the customer does. Instead of investing in thousands of products to get wholesale pricing and paying for the storage of those goods, business owners instead get to invest their resources in other parts of the business. This eliminates the risk of buying products that may or may not sell and brings the up-front cost of the product to zero. For businesses that are trying to stick to a lean cost structure or want to start up without a lot of capital, dropshipping is the solution. In fact, if you really wanted to, you could actually start a business for as little as a hosting fee (and time, of course).
On a similar note, dropshipping is a great way to test out new products or ideas. If you've been wondering which style of t-shirt or which type of jewelry would be a popular seller on your site, dropshipping gives you the opportunity to do the market-testing in real-time, without having to invest the resources in testing the market pre-launch. If the product doesn't sell, you can switch strategies in an agile way until you hit on the magic formula that works for your business.
What are the pitfalls of dropshipping?
So dropshipping sounds so appealing that it seems like everybody should want to do it, right? Well, that's exactly what the biggest drawback is - or can be. The barrier to entry for dropshipping is low, which means if you're using the same dropshippers as everybody else and selling the same products, you're entering a market saturated with competition. That means it's unlikely that you'll be able to rely on differentiating your products themselves to make the sale. You're also competing not just for the sale itself but for the adwords and search engine real estate to get people to your website.
There are a few other common pitfalls within the realm of dropshipping, and they can all be traced back to choosing a dropshipper without doing your research.
There are a few other common pitfalls within the realm of dropshipping, and they can all be traced back to choosing a dropshipper without doing your research. The cheapest and most readily available dropshippers are overseas, and merchants can easily find them with a quick Google search, the installation of an app, or a browse through AliExpress. So you can expect the competition to be fierce amongst the ecommerce merchants who sell these products.
What else can you expect? Well, consider the quality. If you've ever had a friend describe ordering something beautiful from a Chinese website only to have what was delivered look like a completely different product, then you know that the quality of overseas manufacturers can be hit-or-miss. You can't truly know the quality of what you're selling without validating it yourself, which means, at the very least, ordering the product and having it sent to yourself first. Even if you do your due diligence and verify that you were satisfied with the order, manufacturing houses can change. They might update a key material to a cheaper option, decide to skimp on packaging to save costs, or they might have a shoddy quality check system and you happened to get lucky with your first purchase. The farther removed you are from these decisions and from the quality control process, the less likely you are to hear about problems until a customer complains.
When you buy an item wholesale, in most cases the supplier stops being responsible for the product as soon as it reaches you.
Speaking of customer complaints, if quality becomes an issue, then the money you're saving in logistics and up-front costs could very well get canceled out by the money you'd be losing to customer returns. If a product you sell is defective, it's your responsibility as a business owner to replace or refund the product (unless you have a "No Refunds" policy). However, it is not your dropshipper's responsibility to refund you. When you buy an item wholesale, in most cases the supplier stops being responsible for the product as soon as it reaches you. Wholesalers still have an incentive to keep quality high to maintain relationships with their large accounts, but for many dropshippers, the risk from losing any individual business is much lower because they earn more of their money through diversified one-off orders.
Let's say you decide to adopt a "No Refunds" policy instead, and the customer experiences a quality issue. Your policy might save you money in the short term but you've also lost a repeat customer, and bad reviews spread quickly. Additionally, many customers have certain "minimum requirements" for their ecommerce experience, and for your average non-consumable products, hassle-free returns (at least within a certain window) are a minimum. For many, returns are a signal of the business's trust in the products and their commitment to integrity.
What else do customers expect? Thanks to Amazon and big box stores, fast shipping. That doesn't mean they'd expect an order from a niche ecommerce store to land on their doorstep in two days, but shipping from overseas dropshippers can sometimes take as long as 6-8 weeks. If a customer isn't aware that you're dropshipping products from overseas, waiting an unexpectedly long time to receive an order isn't a good way for them to find out.
Finally, one more warning about dropshipping: when compared to wholesale prices, it can be expensive. Remember: you're paying not just for the wholesale product but for the dropshipping, which means the manufacturer has to compensate for the time, logistics, packaging and shipping supplies, and the shipping cost itself. So your profit margins on items that are drop-shipped are usually a lot lower. The trade-off, of course, is that you don't have to invest in fulfillment logistics on your end.
None of this means dropshipping is a bad business model or the wrong fit for you; it just means you'll increase your chances of success if you do a little homework first. That starts with selecting the right dropshippers.
How do I find a dropshipper?
If you're sold on the idea of dropshipping but you have no idea where to begin, the internet can be a good starting point - but it's not quite as easy as typing "dropshipping" into a search engine. Most dropshippers do the majority of their business with other businesses like yours, which means they operate as Business to Business (B2B) companies, not Business to Consumer. B2B companies have different strategies for attracting and converting their audience, and it usually takes the form of building personal relationships and leveraging one-on-one interactions in person or over the phone. That means they won't necessarily appear at the top of the search results, or even close to the top, because they're not channeling their resources toward SEO or consumer marketing.
To get the best results, then, you'll have to go a little deeper. Start by expanding your search to include other vocabulary: try words like "wholesale", "distributor", "bulk", "reseller", "warehouse", "manufacturer," "fulfillment house" and "supplier." You can also combine those terms with the particular goods or types of goods you wish to sell. (It's very useful to know your niche prior to searching, since different dropshippers specialize in different industries.)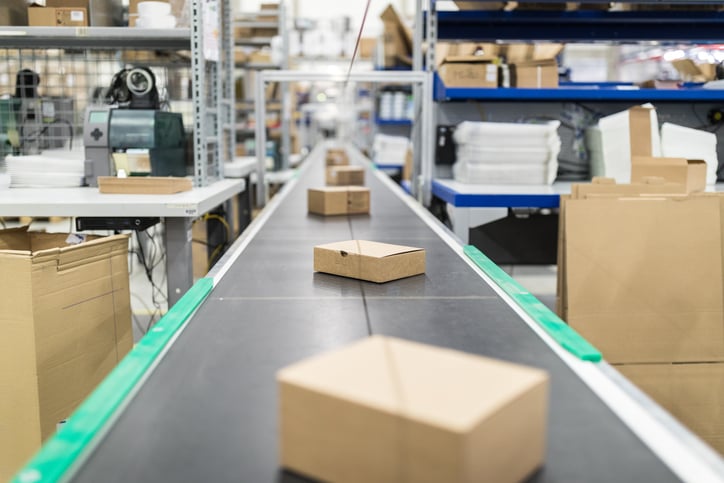 You can also find dropshipping aggregators online, either in the form of comparison lists and blog articles, or though companies whose purpose is to help you find the perfect dropshipper for your business. These can be free or paid resources, but just as with the dropshipper itself, do your homework to ensure the aggregator is honest, reliable and reputable in the field. In the past, many Volusion merchants have worked with dropshippers that have built-in "aggregation" tools, such as Doba and Kole Imports.
Of course, you don't have to limit your search to the internet; another option is to contact the manufacturer of your desired goods directly. Most manufacturers can provide you with a list of dropshippers that carry their products, and they are perfectly willing to give you their opinion. This small, extra bit of legwork can be just enough to separate yourself from the people who are all dropshipping the same products. And who knows, you may get an even better deal from the manufacturer themselves!
How do I choose the best dropshippers for my business?
You've narrowed down a list of dropshippers to choose from - but how to choose? First, remember that the dropshipping model is flexible enough so that you can use different dropshippers for different products, depending on where their strengths are. However, it's often a better idea to keep your list of trusted dropshippers small, so that you can develop strong relationships and have open communication with your suppliers. When you're choosing your dropshippers, keep a solid idea of what you want your business to look like in your head, including the purchase order process. This will help you analyze different factors, such as:
What goods do they provide, and at what cost? Are there additional fees? Payment options? If you crunch the numbers and they don't work out in your favor, the decision will be quick.
How long have they been in business? A veteran dropshipper is usually preferable, one with a record of trustworthy and safe shipments (and happy customers) going back a decade or more.
Who do they ship with? If they use a particular shipping provider, is it well known? Capable? Can they ship to everywhere in your target area? Do they have limitations on the type of goods they can ship?
Who else do they ship for? Are you using the same service as your competitors? (This isn't necessarily a bad thing, if you believe you can out-compete them elsewhere.) Would you be their largest client? Smallest? Somewhere in the middle is preferable, so the dropshipper isn't stretching out of their comfort zone to meet your needs.
What customization do they offer for shipping? Can you put your branding on the box? Can you add coupon codes, marketing collateral, or contact info? Do they send order notification emails? What is their return policy?
As you do your research, keep in mind that you don't need to stick to asking your questions to the dropshipper - ask their customers! See if you can find reviews on the internet, in forums, on social media, or ask them for references directly. Take it all with a grain of salt, and decide for yourself if their most glowing or devastating feedback is the real deal or if they lie somewhere in between, and how closely that matches what you are looking for.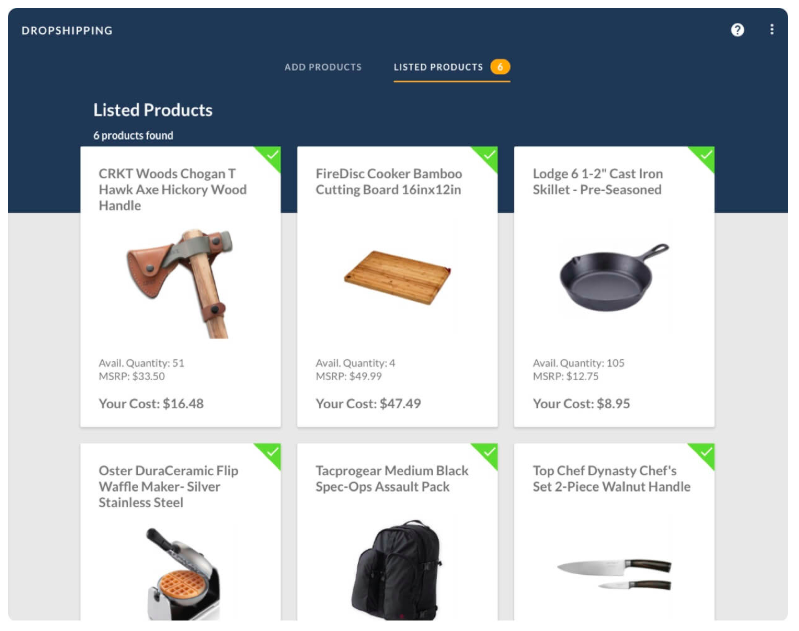 How can I maximize my chances of success?
If you're ready to take the plunge and try dropshipping, there are just a few more guidelines you can follow to increase your chances of long-term success. First, just because there are no start-up costs associated with buying and managing products, it doesn't mean you should treat a dropshipping business like it's risk-free. You're still putting a lot of time into finding the right dropshippers and building your website, so treat that like an investment and do careful research beforehand.
What are you going to sell? How competitive is the space? How are you going to acquire customers and differentiate yourself? Is there a smaller niche within that same space that would be less competitive? Most people who run a purely dropshipping model see the most success when they identify a specific niche and curate their products like a pro, making sure every last product they sell is a good fit for their niche audience and their brand.
After you build your list of prospective dropshippers, perform test orders and then wait for the products to arrive, thinking like a customer. How long does each order take? What is the unboxing experience like? What is the quality of the product itself? This can help you decide between potential dropshippers or validate that the one you like provides a good experience for the customer.
Remember that the products themselves might not be your business's differentiator.
Once you have your dropshippers and products selected, remember that the products themselves might not be your business's differentiator. So think about what else you can lean on to make the sale. This is another reason test orders are a great idea, because they allow you to receive the product and describe its features and benefits as a customer would. You can also take high-quality, professional photos of the product in a way that really shows it off. Armed with unique product descriptions and photos that are different from all the other photos of the product, you'll be ready to start standing out.
A well-executed marketing plan is probably going to be your bread and butter, so invest the time and resources into every piece of it, from finding your target audience to connecting with influencers in your niche on social media. Targeted ads can be a great way to kickstart your website and get your brand on your customer base's radar.
If anything goes wrong anywhere in the process, you'll want to do what you can to act as the buffer between your dropshipper and your customer.
Make sure your ducks are in a row when it comes to your return policy, shipping communication and customer service. If anything goes wrong anywhere in the process, you'll want to do what you can to act as the buffer between your dropshipper and your customer. Understand the typical return rate for each product so that you can notice if it's high enough to denote an issue in quality. If you do suspect a quality issue, voice your concerns to your dropshipper or find a new supplier.
Finally, remember that dropshipping isn't an "all or nothing" model. Many of the most successful businesses use a hybrid model, manufacturing or shipping some products in-house and using dropshippers to fill in the gaps. For these businesses, the dropshippers aren't the main profit-drivers but are instead an easy, affordable way to provide customers with the "extras" they'll appreciate. You can also use dropshipped items for upsells, impulse buys, or to test a new product before you bring it in-house.
So concludes the Beginner's Guide to Dropshipping. There is certainly a lot to gain from the streamlining and versatility of using a dropshipper, so long as you follow the tips above and ensure the one you choose is right for your business needs. With a bit of homework, negotiation, and set up, you can have your dropshipping store working for you in no time!
Have any questions about dropshipping? Let us know in the comments!