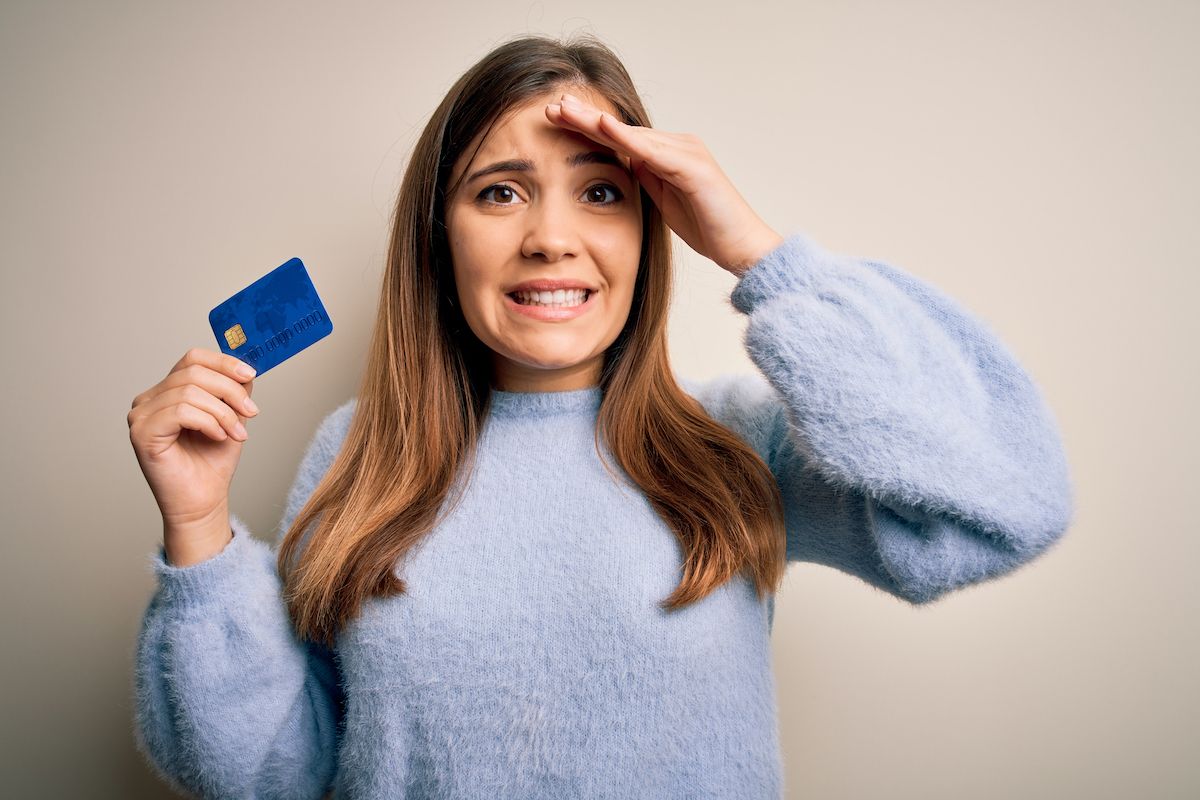 The ease of purchase, breadth of products, and depth of information offered by ecommerce have allowed it to command a continuously growing share of the overall commerce marketplace. However, customers face many anxieties that sometimes make traditional commerce more appealing: digital storefronts limit the ability to see the product, electronic hard-sells make purchasing stressful, and the lack of face-to-face interaction with a store representative eliminates reassurance.
So how can digital entrepreneurs alleviate those anxieties? Read on for a few of the most common purchase anxieties and how you, as an ecommerce business owner, can combat them.
Customer Anxiety: Can I trust this site to actually send me the product after I've paid?
The most common anxiety faced by potential customers is whether the business they are considering ordering from is legitimate, or whether it will simply take their money and disappear. With the familiarity and consumer guarantees offered by major companies like Amazon, purchasing from a smaller business they know much less about may seem more risky—especially for more expensive products. However, there are a few actions you can take to reassure customers that your brand is trustworthy and will provide a good experience.
Tip 1: Create a detailed "About Us" page to humanize your brand.
A detailed About Us page with founder bios, a company history, and a business philosophy reminds visitors that they are not dealing with a purely automated process. There are real people who had a passionate dream that led them to create their business, and who will be able to help them if their product fails to meet their customer's expectations. Putting a face and a story behind the brand adds legitimacy and trustworthiness in the eyes of consumers.
Tip 2: Include user-generated content to showcase customer experiences.
Consumers overwhelmingly trust word-of-mouth more than the claims of businesses themselves. That makes user-generated content like testimonials and reviews your site's most powerful storytelling device. When possible, incorporate ratings and reviews from third-party review sites as well as outside channels like eBay and Amazon. Include a mixture of topics, from product quality to praise for fast shipping. Showing that other customers have had a positive experience will alleviate anxiety about whether your brand can be trusted.
Customer Anxiety: What kind of quality can I expect from this site's products?
We've all experienced it: you order an item from a site expecting it to meet your expectations, but are unpleasantly surprised by the product you end up receiving. Whether the overall quality is lower than desired or the sizing was not as expected, every customer who has ordered online has encountered this disappointment at least once. Not being able to examine a product physically before purchase continues to be a major deterrent from ordering products online, but there are ways you can work toward countering this doubt.
Tip 3: Provide detailed product descriptions and multiple product images.
The more information you can provide about the product you're selling, the clearer an idea of the product your potential customers will have. Make sure you list details about the dimensions, materials, durability, colors, sizes, and anything else you think a customer might consider when examining a product in person. Additionally, provide clear product photos from multiple angles so customers have a 360 degree view of the product and feel like they have a more complete picture. It may be tempting to frame your product in a way that will be appealing to a larger pool of customers, but the headache of returns and poor customer experiences is not worth it.
Tip 4: Display quality seals if your product meets certain requirements.
Many customers nowadays look for specific distinguishing features in the products they buy, such as whether they are made from recycled materials, vegan, or manufactured in the USA. If your product meets any requirements like this, include detailed information about how the specification has been met along with a seal on the product listing page. This will help build confidence in the product itself as customers contemplate going through with a purchase.
Customer Anxiety: What if the product doesn't end up working for me ?
Another concept customers struggle with is what their options are if the product they receive ends up not fully meeting their needs, or if they change their mind about needing it in the first place. Nobody wants to waste money OR just throw a product in storage that they will never use. Making sure that customers know what their options are—and that they have options at all—in situations like this will make them feel more comfortable with trying it out in the first place.
Tip 5: Compare your Return Policy to competitors, and make yours easy to find.
Your Return Policy is a perfect place to start. Aside from the obvious—making your policy clear-cut, unambiguous, and easy to find on your site—consider how yours stacks up compared to your competitors. If you charge a return shipping fee but your competitor offers to cover that cost if a buyer is not happy, customers will be more likely to purchase from them to avoid losing out on more money. If you offer a 90 day return window but your competitor offers 30 days, you may consider emphasizing your longer return window on your site to make customers feel more at ease in regards to your business.
Tip 6: Maintain a "Contact Us" page with accurate contact information.
It is ESPECIALLY important to make sure customers have a way to contact you if there is a problem with their order. If customers know they have an open line of communication with your business should they have any questions or concerns, they will feel like you care about their satisfaction and be more willing to purchase from you. Make sure if your business's contact information changes, you remember to update it everywhere so that consumers don't run into disused email addresses or disconnected phone lines.
Customer Anxiety: Will my payment information be secure?
With the prevalence of digital fraud, customers are understandably concerned about providing their payment information to online businesses that they have never dealt with before. Building trust in other aspects of your business helps, but even well-meaning businesses can drop the ball when it comes to security. For this reason, it is important to reassure customers that their payment information will be as secure as possible.
Tip 7: Use a secure payments provider that hides payment information from you.
For starters, do not establish any kind of payment system that stores credit or debit card information on your end. You should be able to confidently say that nobody at your company has access to customers' credit card information, even if the customer has saved it in their account with your business to use in the future. Most major payment processors make this possible, so as long as you are using a well-known and reputable provider, this should not be an issue. An SSL is another great way to ensure payment information is encrypted.
Tip 8: Post security seals from your payment processing provider.
Many payment processing services also offer security seals and other visual means that you can include on your site to reiterate the fact that all payment information is confidential and securely managed. Add these where you can in places where customers will likely be thinking about payment security—like your checkout page and Privacy Policy page—to instill an even greater sense of confidence in your business.
Customer Anxiety: Will my contact information be secure?
Potential customers also want to know that any personal information—such as email addresses, phone numbers, and shipping addresses—are secure. With the prevalence of this type of information being illegally obtained and sold online, it's no wonder consumers are wary of providing this info to just anybody. Luckily, this is an easier objection to overcome.
Tip 9: Have a clear and easy-to-locate Privacy Policy.
Your Privacy Policy should exist on its own landing page that is easily accessible from your site's header or footer. Go into detail about how customers can expect you to interact with any data they provide you with so they know exactly what they're signing up for—and that they don't need to worry. If you don't have one already, check out Volusion's free Privacy Policy generator to help you get started.
Tip 10: Make definitive statements like "We won't sell your personal information."
Make sure your Privacy Policy itself explicitly addresses the types of concerns potential customers may have. Including conclusive statements like "We will not sell, trade, or provide your personally-identifiable information to outside parties" and "Your personal information is contained behind secured networks and is only accessible by a limited number of persons who have special access rights to such systems, and are required to keep the information confidential" so consumers know that you have pure intentions.
In Conclusion
There will always be customers who, despite your best efforts, will choose a larger or more familiar retailer to purchase from. But the more you are able to alleviate purchase anxiety, the more likely you are to capture new customers with the potential to become loyal repeat customers.