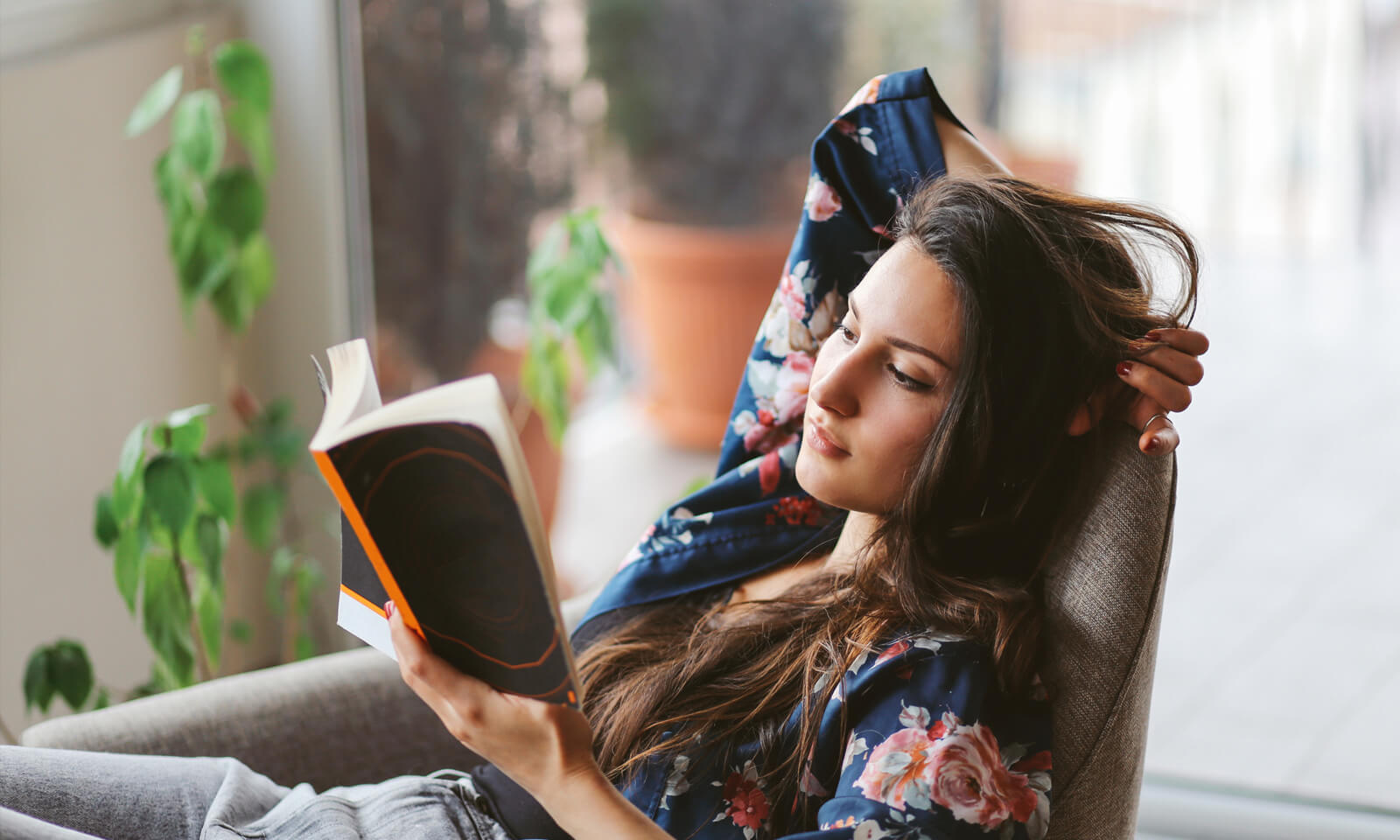 We reposted this article from last fall to keep you up-to-date with all the best social media marketing books. Enjoy!
Hallelujah, it's finally fall! "Life starts all over again when it gets crisp in the fall." This is one of my favorite lines from F. Scott Fitzgerald's The Great Gatsby. And it's entirely true. To me, the fall signifies a rebirth, a recovery from the heat and the fanfare of the summer. This is also true when it comes to business. The summer rush is over and fall represents the lull before the crazy holiday season.
The calmness of the fall season gives business owners and marketers an opportunity to reset their goals and plan for the upcoming chaos the holidays bring. So why not prepare with a few of these books? Perfect for a weeknight read, these books will help business owners understand the power of social media and how it can translate to sales and brand recognition. While many people fail to see the tremendous value of social, it can actually do wonders for your brand, especially prior to and during the holiday season.
If you want to learn more about the benefits and the challenges of social media, here are five books we recommend. So curl up, make a cup of coffee, grab a blanket and start reading!

## Jab, Jab, Jab, Right Hook: How to Tell Your Story in a Noisy Social World

One of my favorites, this Gary Vaynerchuk book discusses how to create amazing content and be heard in a saturated online landscape. If you know anything about social media, you know that everyone is trying to push their message on all platforms. It can be hard for your brand to get noticed amid the dross of other posts clogging the News Feed. In this book, Vaynerchuk presents a solution for this.

Jab, Jab, Jab, Right Hook is a fitting title for a book that outlines easily-digestible strategies that marketers can apply to knock out the competition. Vaynerchuk teaches you how to curate content for each specific platform and stay ahead of what competitors are already putting out there.

## Contagious: Why Things Catch On

This book is one I found particularly interesting. As a New York Times Bestseller by Jonah Berger, Contagious: Why Things Catch On discusses what makes content "go viral." What is it about a photo, video, blog or any piece of content that makes it so consumable and shareable? Berger, a Wharton marketing professor at the University of Pennsylvania, spent the better part of 10 years researching what makes content "contagious."

In this book, Berger shares his discoveries, including the six basic principles that cause social media content to blow up. From word-of-mouth marketing to social media viral-ity, Berger provides profound insights on how to create content that people will want to share to drive traffic to your website and boost awareness.

## The Art of Social Media: Power Tips for Power Users

If you're just looking for tips on how to get started and basic strategic information, this book is for you. Recommended for small business owners or traditional advertisers looking to make the move to digital marketing, the book has over one hundred tips and insights needed to succeed in your social media endeavors.

Guy Kawasaki and Peg Fitzpatrick teamed up to put together a variety of resources and helpful tricks to help those starting from scratch. From building out your pages and choosing networks to amassing a digital audience, this book is a beginner's social media bible.

## Likeable Social Media

Written by one of social media's seasoned veterans and businessmen, Dave Kerpen, this is a good read for anyone wishing to take their social strategies to the next level. Filled with case studies of successful campaigns, Kerpen's New York Times Bestseller shows how to leverage word-of-mouth marketing and better social media engagement to bolster sales and improve your marketing initiatives.

According to Likeable Social Media, the key to social success is listening to your customers and engaging with them to find out what type of content they like best. Once you figure that out, your campaigns could be unstoppable. In this book, Kerpen shows you how to listen and learn to deliver better content.

## Hatching Twitter: A True Story of Money, Power, Friendship and Betrayal

Lastly, we have the motion picture drama-worthy story behind the creation of Twitter. While this book is less informative than the former, it's still a great read to satisfy your sensational appetite. New York Times journalist Nick Bilton explores the secrets, lies and relationships involved in Twitter's rise to popularity.

If you're anything like me, you find it fascinating to see how clouded, and sometimes ugly, the path to success can be. Bilton studies the four original founders of this social network: Evan Williams, Biz Stone, Jack Dorsey and Noah Glass. On the outside, the rise of Twitter seemed like a hurricane of technological know-how, extreme business-savvy and passionate friendships. Unfortunately, Bilton blows the hatch wide open to discover the hidden secrets buried beneath this social media platform.

Have you read any of these or have a favorite social media book of your own? Let us know in the comments!