Inspire Entrepreneurs and Earn a Commission with the Volusion Affiliate Program
180,000 entrepreneurs and counting have trusted Volusion to be their ecommerce plaform of choice. Share in our success and earn 200% of every sale you make with the Volusion Affiliate Program.
Apply Now
Become a Thought Leader
You recommend the cutting-edge ecommerce technology; we'll provide it.
And of course, we'll support and reward along the way.
Generous Commissions
We believe in rewarding our Affiliates fairly, which is why you'll earn a 200% commission for every sale you make. Additionally, any visitor who arrives through your referral link is yours. Even if we offer support in closing the sale, the commission belongs to you.
Exclusive Marketing Content
Our Affiliates receive exclusive marketing materials to help create professional, high-quality content for their sites. From stunning graphics to banner ads and more, we'll keep you covered with the marketing collateral you need.
Support
No question is too small for the dedicated account managers assigned to each of our Affiliates. When you're accepted into the Volusion Affiliate Program, you'll receive access to hands-on support that's available whenever you need a hand.
Here's What's Included:
When you become a Volusion affiliate, you're not alone. We get you set up for success right out of the gate by providing you with the materials you'll need to help your referrals convert.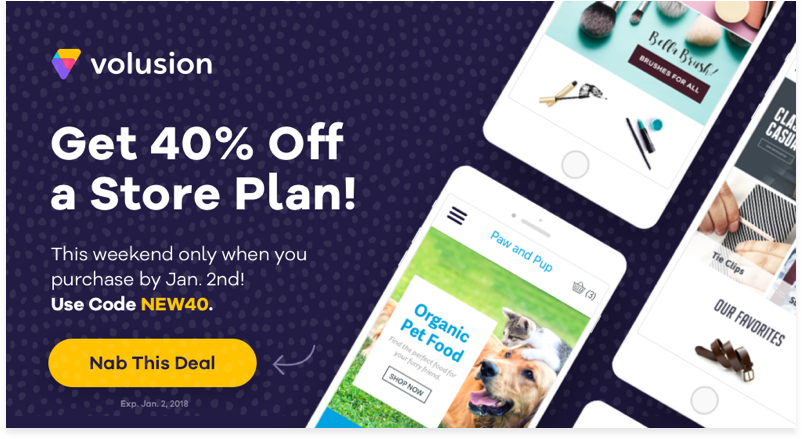 Toolkit #1
Volusion Affiliate Banners
We have several professionally-designed affiliate banners for you to choose from. Simply pick your favorite and pop it on your site — your affiliate link will already be included. And if you ever want to test out a new banner style, you're welcome to any of our other designs at any time.
Toolkit #2
Brand Kit
Our brand page contains a wealth of information and free resources to help you produce converting content. We are always adding new materials, so be sure to bookmark it.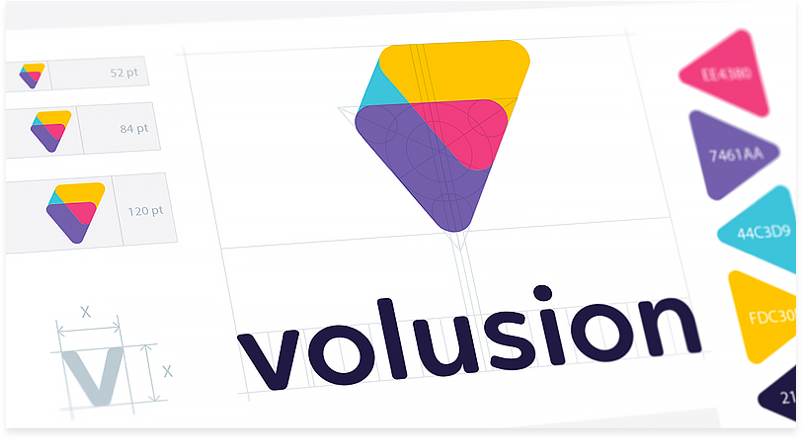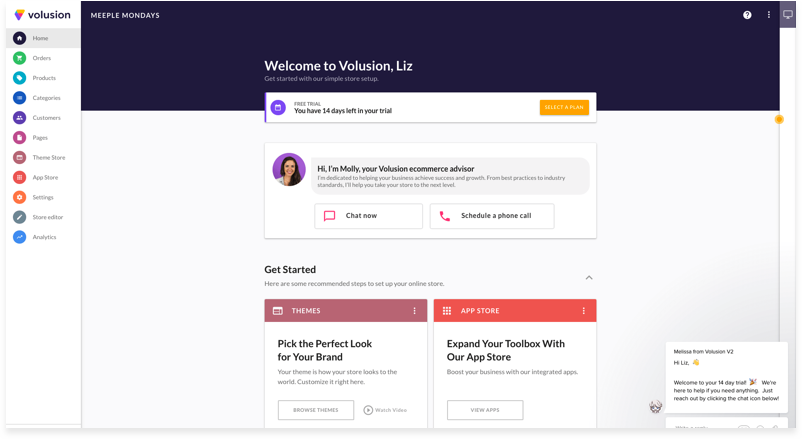 Toolkit #3
Reviewer Guide
We've put together a handy review guide that outlines the features your audience is most likely to care about, along with talking points about why Volusion excels in those categories. You'll have all the tools you need to write a review that educates your audience and supports them in their decision-making.
Earn 200% for every sale
Get your links live and collect 200% for every sale you make.
Your earning potential is unlimited!
Join the Volusion Affiliate Program
Who Should Apply?
Our Affiliate partners wear many hats: website owners, bloggers, business coaches, web developers, marketers and more. If people trust your business or technical expertise, we trust you to represent us.
How To Apply?
Getting started is easy. Simply fill out our Application.
Next Steps
We want this to be a "win-win" partnership, so our team will read your application carefully to make sure that we can support one another's goals. Upon approval, you'll receive access to your affiliate dashboard, unique referral link, payment portal, and much more.
Why Volusion?
At Volusion, we view our affiliates as true partners, which means we understand the integral role they play in our success. We respect that role by doing everything we can, from offering extremely competitive commission rates to providing ongoing support and education, to help make our affiliates successful in turn. Let's grow together!