Privacy
Volusion's approach to data collection and privacy standards.
One of the foundational elements of trust with an organization is the privacy of the data entrusted to them. It should be clearly defined what personal data the organization collects and how it is used. Volusion approaches everything we do with the privacy of the data entrusted to us in mind. See our Privacy Policy page to learn more about our approach to privacy.
If you would like to submit a request regarding your personal data as a shopper visiting a Volusion-hosted store, please do so here.
All others wishing to submit requests regarding their personal data including Volusion merchants, prospective merchants, partners, vendors, employees, and site visitors may use this link.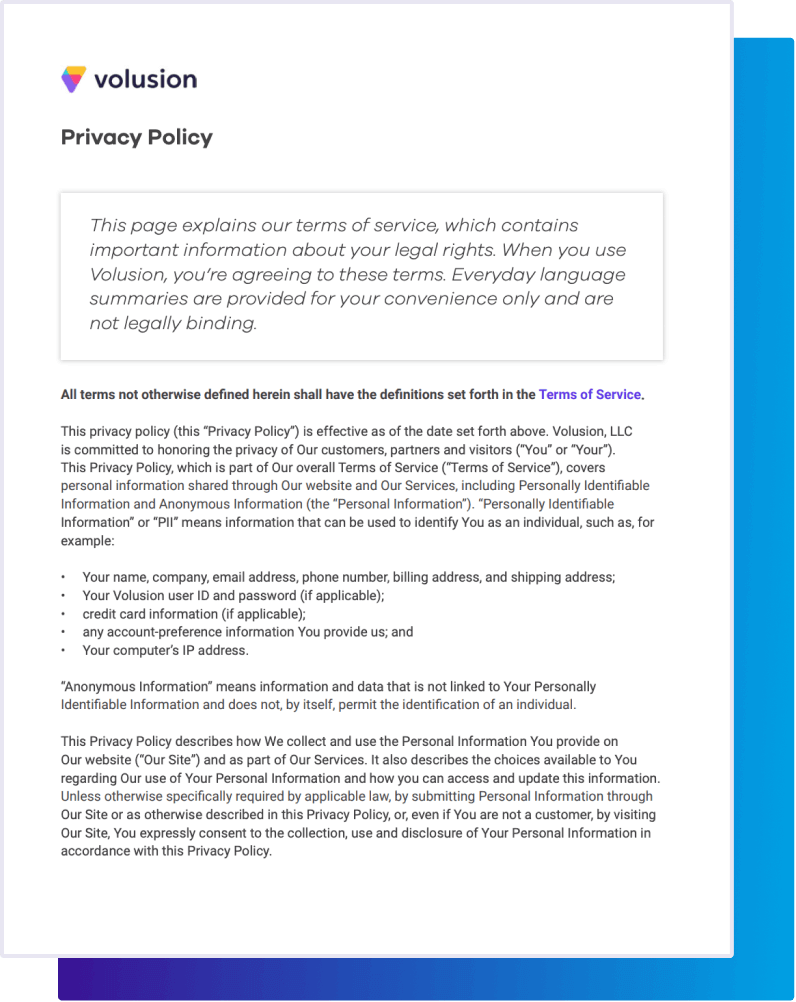 Download Privacy Policy PDF