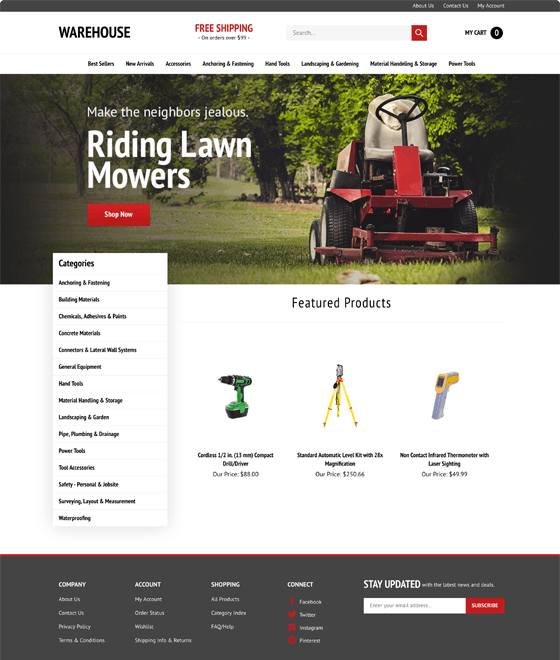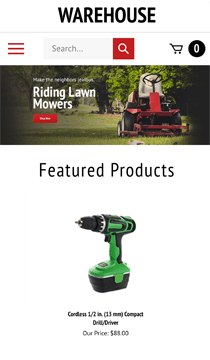 Warehouse
Free
Take control of your online presence while projecting an air of reliability and professionalism with Warehouse. This fully responsive theme features clean lines and orderly, consistent design elements for a brand image that is bold and business-like. Its left navigation menu is ideal for sites with a large number of categories, and its large header image area is sure to make an impact while putting your products in the spotlight.
We Can Help!
Want some additional assistance getting your new theme just right? Talk to one of our consultants about working directly with a designer or implementation specialist.
We have a number of theme services that will make this process fast and easy – not to mention beautiful.