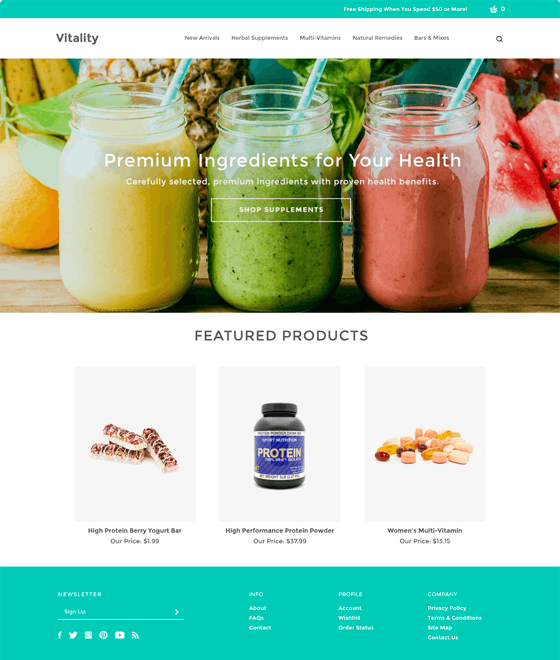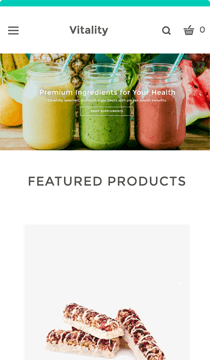 Vitality
Free
Vitality offers a refreshing take on a fully responsive design, featuring wide image masthead and a convenient, mobile friendly top navigation bar. With story dividers complementing the blossoming bold footer and top nav, your store's color scheme will bloom on any device. Elegant with a dash of festivity, large home page images will aid customers navigation and may serve as a springboard to invigorate your store's brand, all on top of a clean category structure.
We Can Help!
Want some additional assistance getting your new theme just right? Talk to one of our consultants about working directly with a designer or implementation specialist.
We have a number of theme services that will make this process fast and easy – not to mention beautiful.