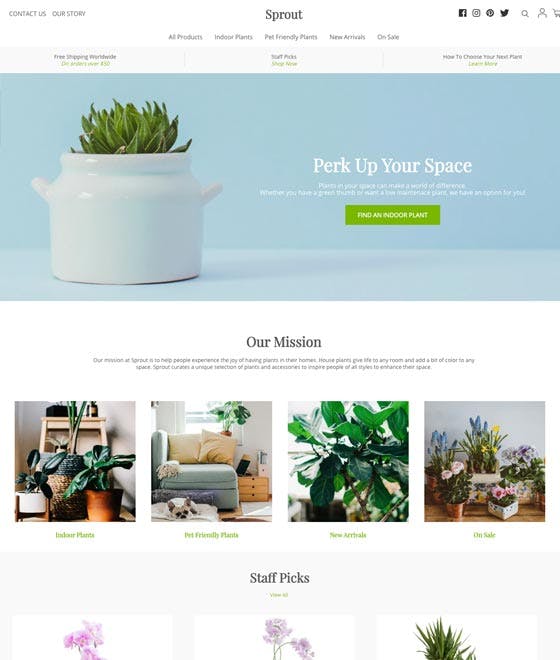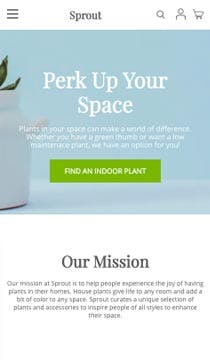 Sprout
Free
Charming and playful, the Sprout theme showcases its products using an air of whimsy and delight. With variety at its core, this theme includes a double navigation bar, a mission statement section, and separate blocks for categories, staff picks, and new arrivals. Ideal for botanical businesses, Sprout is bound to help your online store grow and flourish.

We Can Help!
Want some additional assistance getting your new theme just right? Talk to one of our consultants about working directly with a designer or implementation specialist.
We have a number of theme services that will make this process fast and easy – not to mention beautiful.