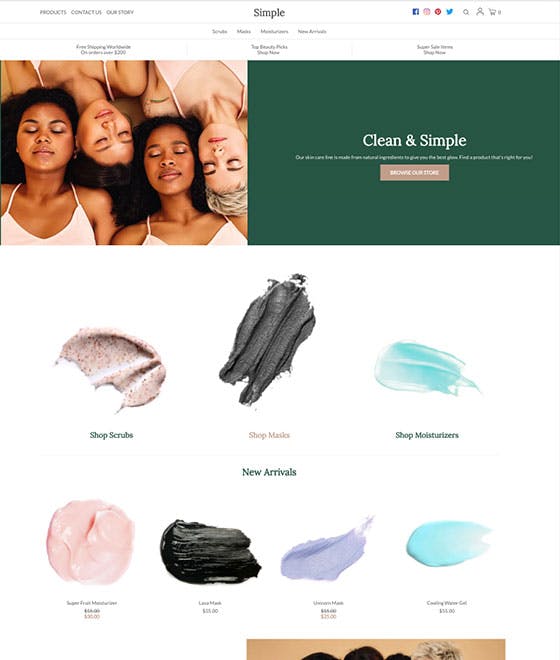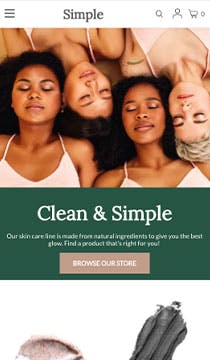 Simple
Free
The Simple theme provides the opportunity for you to display your products in a clean, no-nonsense capacity. Simple's value-driven design allows for inclusion of your company's mission statement on the home page, giving customers a clear indication of what your brand stands for. This theme is ideal for a brand striving for a stylish, yet informative look.

We Can Help!
Want some additional assistance getting your new theme just right? Talk to one of our consultants about working directly with a designer or implementation specialist.
We have a number of theme services that will make this process fast and easy – not to mention beautiful.