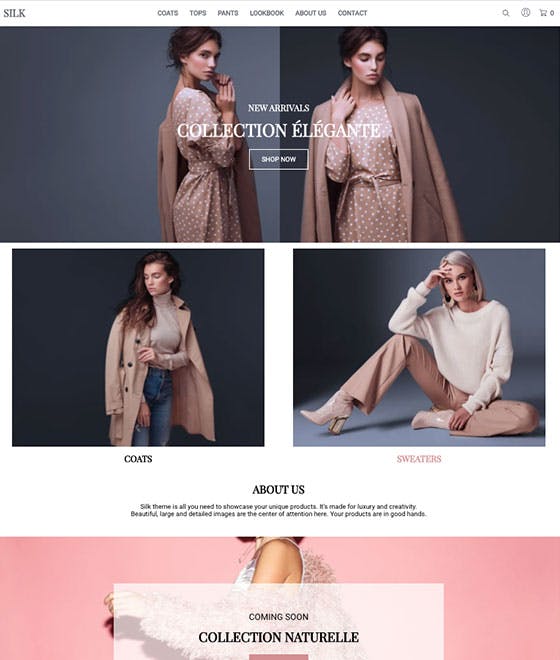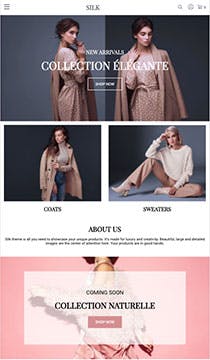 Silk
Free
Strikingly elegant, the Silk theme is an ideal format for showcasing your array of unique products in style. Beautiful, detailed images are the center of attention in this simple, yet stunning design. Silk is a fitting backdrop for a brand focused on luxury and creativity that wants the spotlight to shine on their products above all else.

We Can Help!
Want some additional assistance getting your new theme just right? Talk to one of our consultants about working directly with a designer or implementation specialist.
We have a number of theme services that will make this process fast and easy – not to mention beautiful.