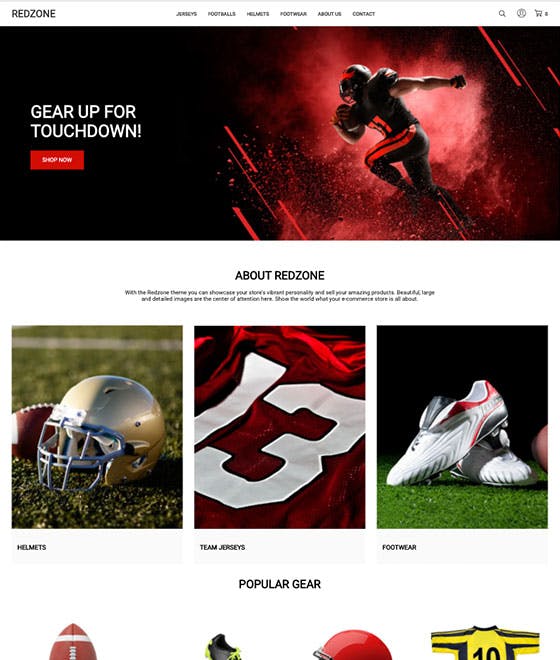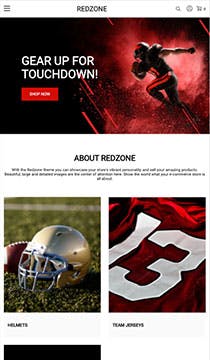 Redzone
Free
The Redzone theme allows you to showcase your store's bold and vibrant personality without sacrificing quality. This design focuses on large, crisp product and category images so that you can show the world what your ecommerce store is all about. Use Redzone to give your brand a robust and athletic flair that will appeal to customers.

We Can Help!
Want some additional assistance getting your new theme just right? Talk to one of our consultants about working directly with a designer or implementation specialist.
We have a number of theme services that will make this process fast and easy – not to mention beautiful.