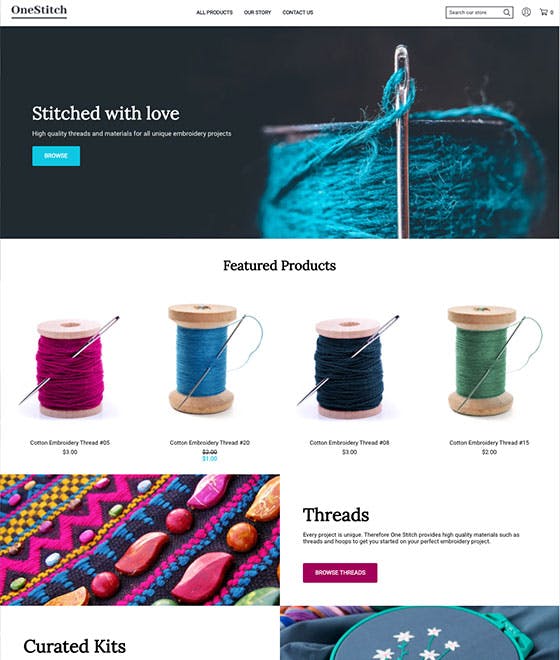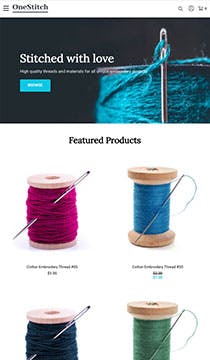 OneStitch
Free
Creative and fun, yet still professional-looking, OneStitch gives you the opportunity to lay out your products and categories with flair. The design allows you to highlight socially-curated images from your loyal customers and followers to add a level of trust in your product quality. OneStitch is perfect for brands with photogenic products and an artistic air.

We Can Help!
Want some additional assistance getting your new theme just right? Talk to one of our consultants about working directly with a designer or implementation specialist.
We have a number of theme services that will make this process fast and easy – not to mention beautiful.