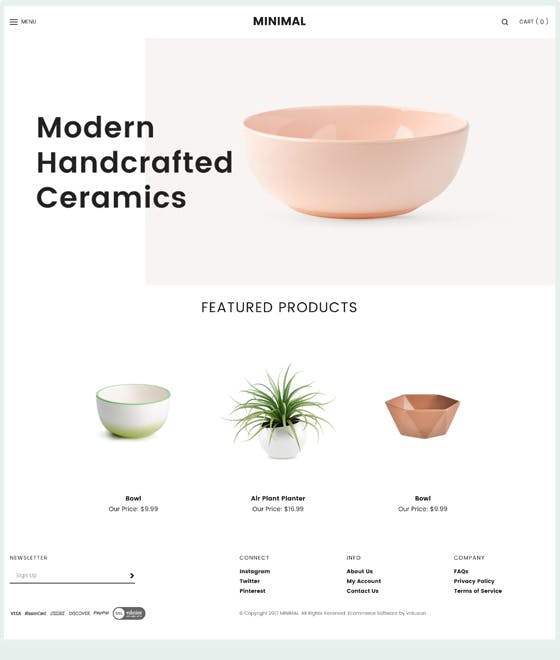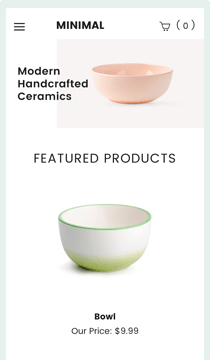 Minimal
Free
With a renewed focus on clean design, Minimal offers a crisp, straightforward home page layout engineered to remove distraction from everything but your product line. An auto-collapsed menu drawer keeps your website sleek and refined, tucking away your categories until they're needed. The end result is a decluttered browsing experience that offers a sharp, easy to follow checkout process.
We Can Help!
Want some additional assistance getting your new theme just right? Talk to one of our consultants about working directly with a designer or implementation specialist.
We have a number of theme services that will make this process fast and easy – not to mention beautiful.