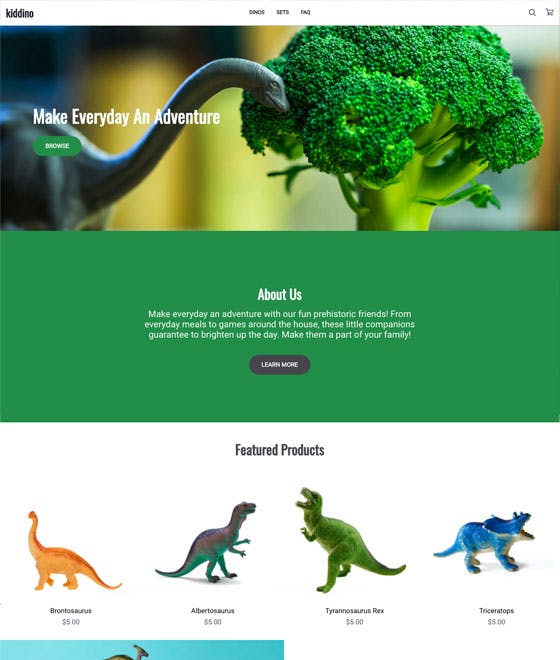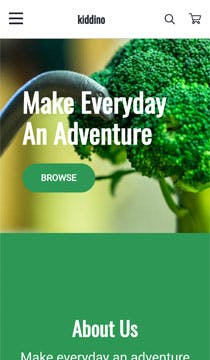 Kiddino
Free
Kiddino provides a fun and whimsical backdrop for brands looking to highlight their playful side. Large images and messaging blocks allow you to convey the story behind your business and link to additional experiences outside of the online store. Use Kiddino to give a full picture of your brand while still keeping your products front and center.

We Can Help!
Want some additional assistance getting your new theme just right? Talk to one of our consultants about working directly with a designer or implementation specialist.
We have a number of theme services that will make this process fast and easy – not to mention beautiful.