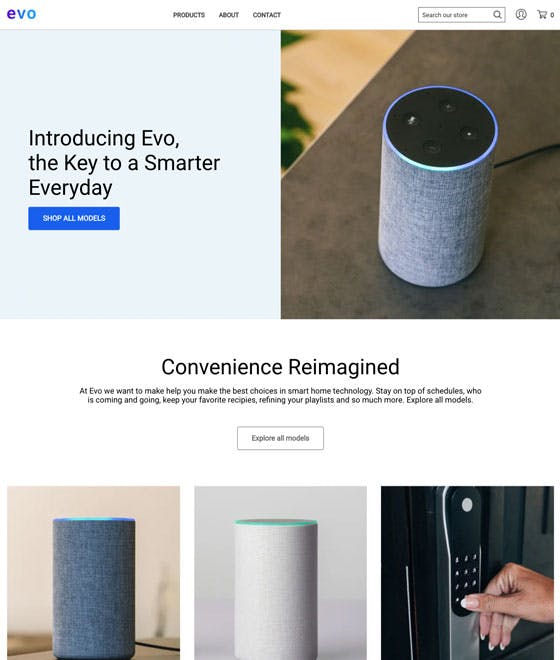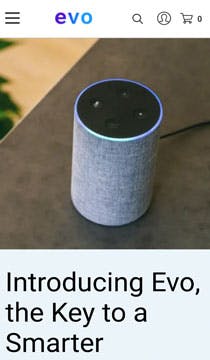 Evo
Free
Showcase your products in a sleek and informative way with the Evo theme. Separate blocks for your mission statement, critical product information, and testimonials give customers a clear picture of why your brand should be trusted above all else. Ideal for technology brands, Evo mixes style and innovation to bring your products to new heights.

We Can Help!
Want some additional assistance getting your new theme just right? Talk to one of our consultants about working directly with a designer or implementation specialist.
We have a number of theme services that will make this process fast and easy – not to mention beautiful.