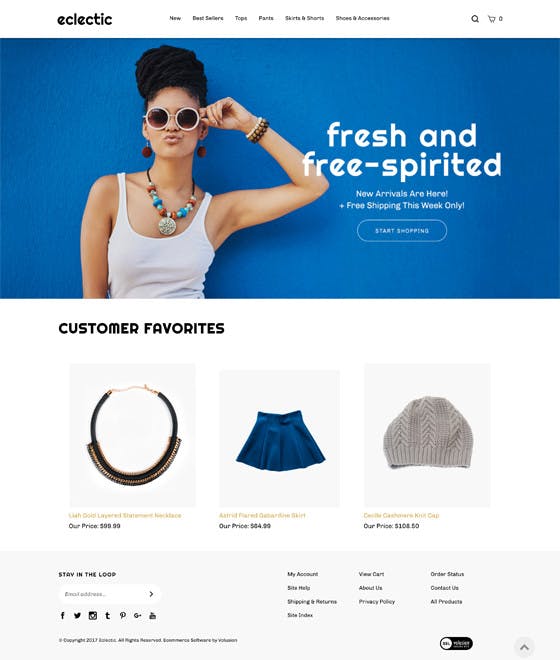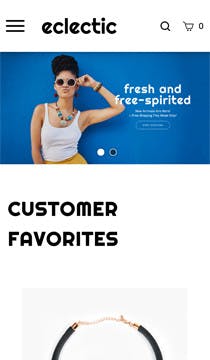 Eclectic
Free
Take your online store to the next level with the fresh and exciting look of the Eclectic theme. With a bold hero graphic section and eye-catching space for featured products, your store can easily capture attention and show off your best assets. A tastefully funky font, marigold highlights and a helpfully static navigation cap off this classic but interesting theme.
We Can Help!
Want some additional assistance getting your new theme just right? Talk to one of our consultants about working directly with a designer or implementation specialist.
We have a number of theme services that will make this process fast and easy – not to mention beautiful.