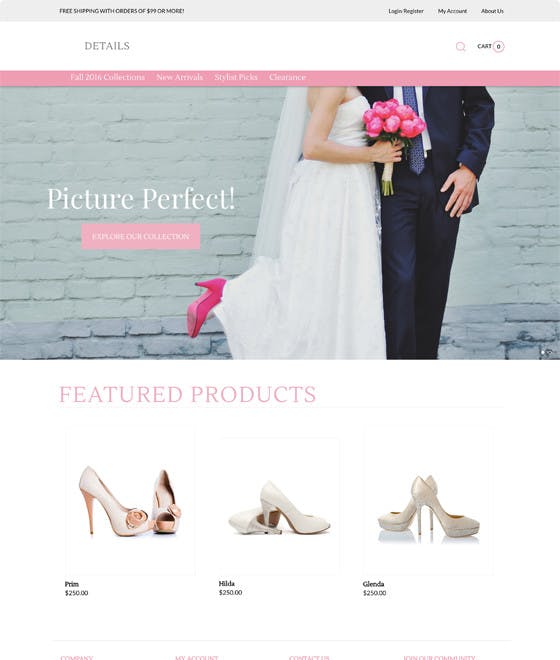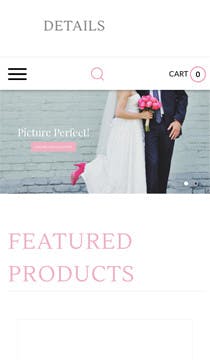 Details
Free
Lend sophistication to your online store with the light, polished Details theme. Clean, airy navigation combines with a full-width slideshow to put your products front and center, and a soft, taffy-like color palette completes this delightful confection of a theme.
We Can Help!
Want some additional assistance getting your new theme just right? Talk to one of our consultants about working directly with a designer or implementation specialist.
We have a number of theme services that will make this process fast and easy – not to mention beautiful.