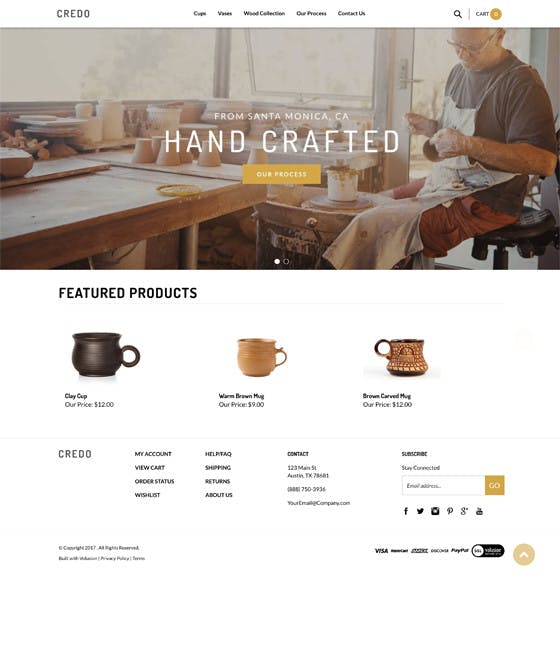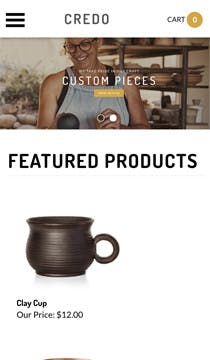 Credo
Free
Thoroughly modern with just a touch of rustic charm, the minimalist Credo theme is perfect for forward-thinking but down-to-earth brands. Featuring a clean white background with tasteful black highlights, the elegant simplicity of the design is enlivened by earthy, Tuscan-colored highlights. The overall effect is the perfect backdrop for furniture stores, coffee shops, craft shops, or any brand that keeps contemporary trends in mind while leaning on timeless allure.
We Can Help!
Want some additional assistance getting your new theme just right? Talk to one of our consultants about working directly with a designer or implementation specialist.
We have a number of theme services that will make this process fast and easy – not to mention beautiful.