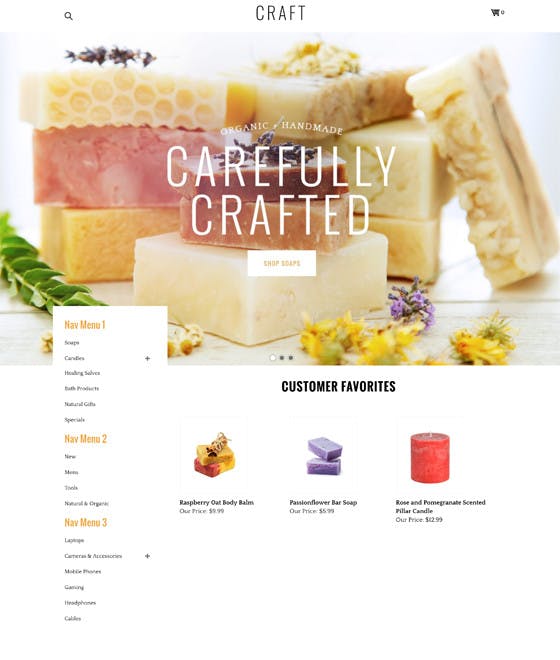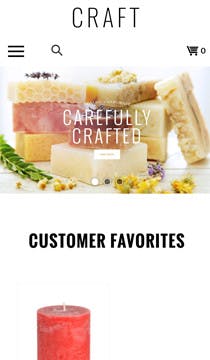 Craft
Free
Like a handmade bar of soap or your favorite artisan cheese, Craft combines popular ingredients carefully and unexpectedly for an elevated final product. This clean, sophisticated and cheerful theme leverages a full-width slideshow and minimalist logo space to help you introduce your brand with a bang. Flares of color allow you to compliment your brand palette and create the mood that best aligns with your business.
We Can Help!
Want some additional assistance getting your new theme just right? Talk to one of our consultants about working directly with a designer or implementation specialist.
We have a number of theme services that will make this process fast and easy – not to mention beautiful.