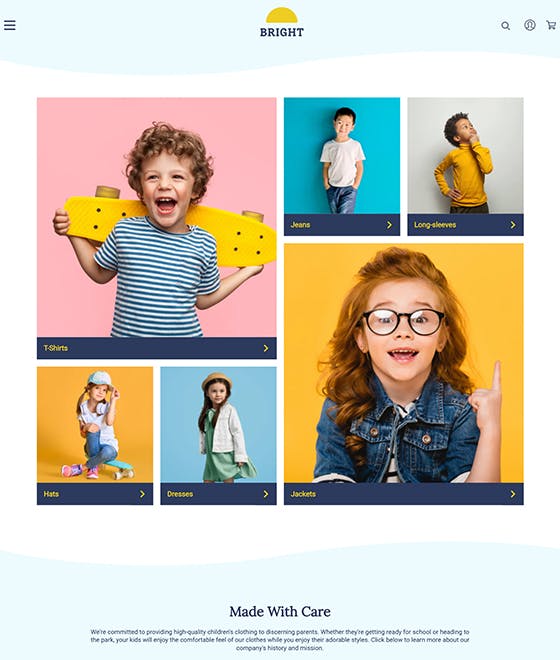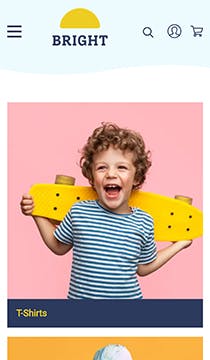 Bright
Free
Pump up the charm by incorporating the Bright theme into your online store. This design features a stylish categories grid, space to express your company's mission and specialties, and a carousel of featured products. Best for brands focused on whimsy and fun, Bright will position you as a company to be excited about.

We Can Help!
Want some additional assistance getting your new theme just right? Talk to one of our consultants about working directly with a designer or implementation specialist.
We have a number of theme services that will make this process fast and easy – not to mention beautiful.