Enjoy Increased Performance by Becoming an Early Adopter of Site Designer
At Volusion, our mission is to provide our merchants with an ecommerce platform that meets their needs and evolves with the industry. That's why we're excited to be bringing Site Designer—our new and enhanced store building feature—to you.
What is Site Designer?
Site Designer is Volusion's answer to the growing customization needs of ecommerce store owners.
Powered by Volusion's innovative Element technology, this site builder allows you to easily create and update your storefront design, as well as add functionality and third-party integrations, with just a few clicks rather than having to write code.
Make updates or changes to your store by adding or removing "blocks" of pre-built code for site components such as product review displays, integrated blogs, announcement bars, and much more.
You can use Site Designer blocks to:
doneChange colors and fonts, rearrange page layouts, update footer links, and more
doneMake each page unique with drag & drop content blocks for social media, image galleries, videos, testimonials, and more
doneSelect ready-to-use blocks from our library
doneEasily reuse blocks across multiple pages or domains for consistency
doneCreate custom pages to suit the specific content needs of your business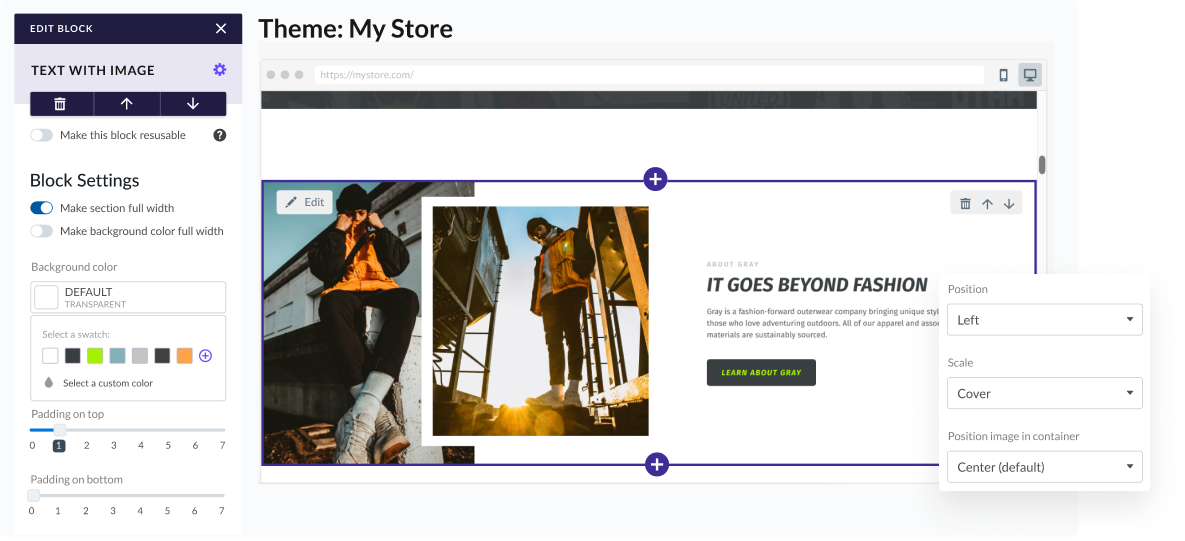 Why should I adopt Site Designer?
In addition to simplifying your site update and customization experience moving forward, upgrading to Site Designer places your store at the forefront of ecommerce tech. This is beneficial in several ways:
Speed
The backend tech Site Designer employs (server-side rendering, automated image optimization, and more) makes your sites load faster, decreasing bounce rates.
Flexibility
Site Designer's block-based architecture allows you to customize your store by selecting from our gallery of regularly updated blocks.
Ease-of-use
Site Designer is easy to master, so you'll enjoy less ramp-up time. Effortlessly preview staged updates exactly as they'll appear before pushing them live.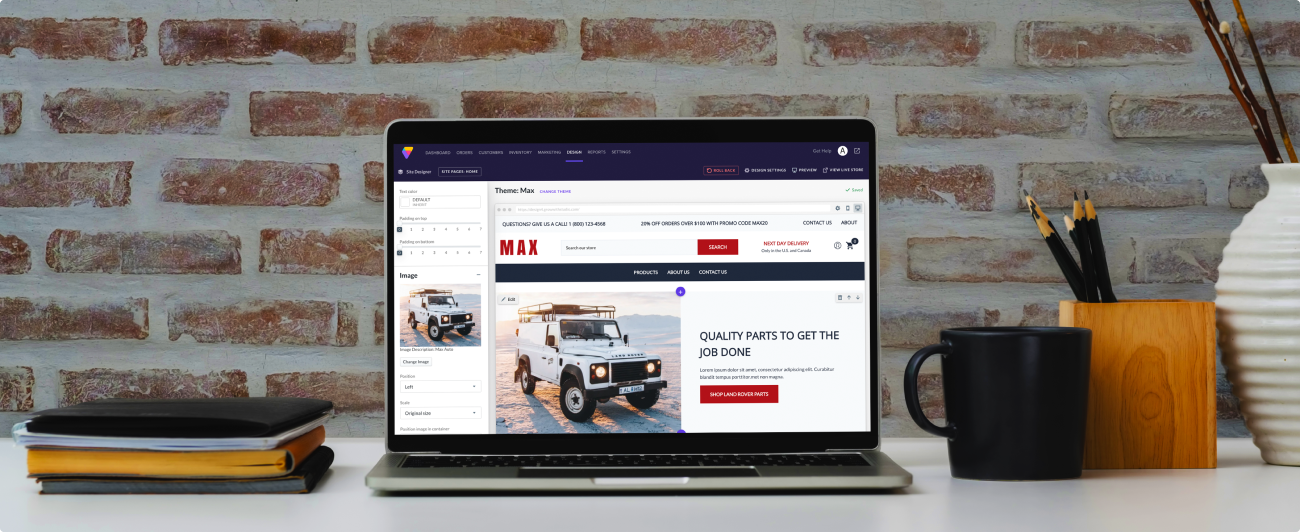 What can I expect from adopting Site Designer?
Adopting Site Designer allows you to upgrade the front end and back end of your storefront with ease. The process includes:
A new store theme:
give your store a fresh and updated look by selecting one of our brand new themes at no extra cost.
NO development downtime:
your existing store will stay up and operable until your new store is ready to go live.
NO migration:
no need to import and export product data—your store will be updated to its new design and upgraded technology with the flip of a switch.
Expert support:
Volusion's technical support team will be available to assist with any questions or issues you may have.
NO extra upgrade cost or fees:
your pricing stays exactly the same (unless you decide to upgrade your hosting plan).
NO obligation:
if you are not ready to move to a Site Designer-based theme, you may opt out and remain on your existing storefront theme at any time.
Fast implementation:
when your new site is ready to go live, the switch from old to new will take about 15 minutes.
A simpler site customization experience and a better-performing storefront!
Our Merchants Love Us
Growth is in our business's future. On the site, we plan to add more content and easier ways to get to that content through search, navigation, categories, and the homepage. Site Designer will make that easier to do because we can make edits quickly and easily.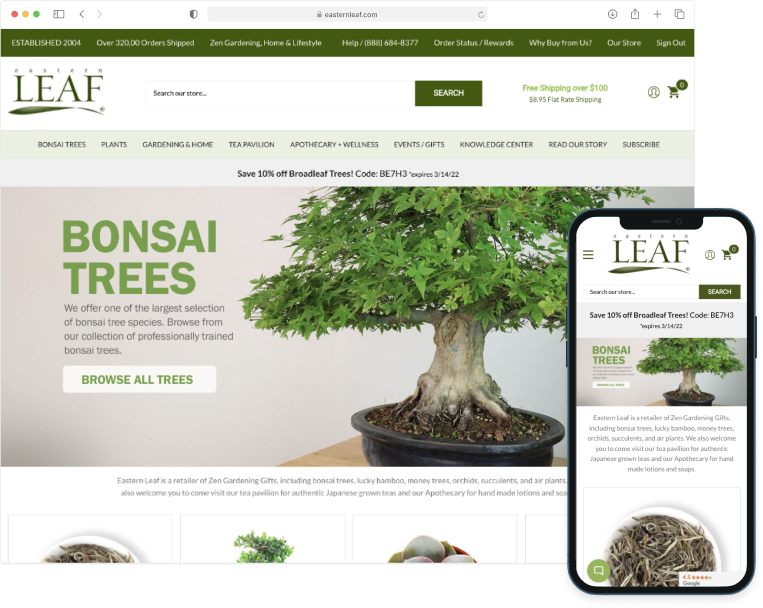 Add Site Designer to Your Volusion Store
Have questions? Reach out to Volusion Support or your respective Customer Success Manager for more information.
GET STARTED