CASE STUDIES - RC Superstore
RC Superstore
After using Studio's Marketing Services to run Shopping Feeds advertising, RC Superstore saw growth in traffic and sales.
Grow Your Business
OVERVIEW
After starting a successful hobby store, RC Superstore approached Studio's Marketing Services team for a comprehensive advertising strategy.
RC Superstore is a family-owned and operated hobby store that began in 2002. In 2005, they tapped into the ecommerce world and built their store using the Volusion software. They carry radio-controlled cars, boats, helicopters and other hobby products. RC Superstore's goal is to provide the highest quality products in the industry at an affordable price.
Website
www.RCSuperstore.com
Marketing Package
Starter Feeds
Customer Since
October 2014
Primary Goal
Increase Shopping Feeds conversions
Results
+67%
in traffic from Shopping Feeds
+304%
in revenue from Shopping Feeds
+143%
in Shopping Feeds transactions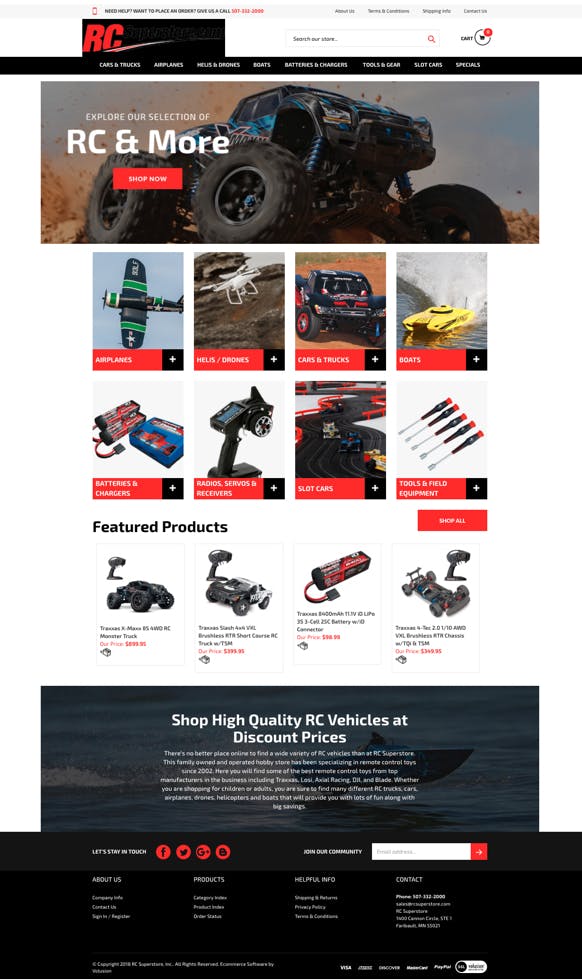 Wanting to focus on other areas of their business, RC Superstore handed the day-to-day activities of running a Shopping Feeds campaign to Studio's Marketing Services team.
Challenges
RC Superstore was previously running their own Shopping Feeds campaign and needed additional help to allow them the time to focus on other areas of their business. This industry can be extremely competitive, so running an effective advertising campaign was crucial to the store's online success.
Our Strategy
Studio's Marketing Services team saw an opportunity to optimize RC Superstore's current Shopping Feeds campaigns to better compete with other stores. Once the team took over the campaigns, RC Superstore experienced growth in traffic and revenue, as well as their largest holiday shopping season to date.
Specifically, Studio focused on:  
Increasing holiday sales through an extensive holiday advertising campaign
Driving more product exposure via Google Shopping
Increasing traffic despite heavily saturated market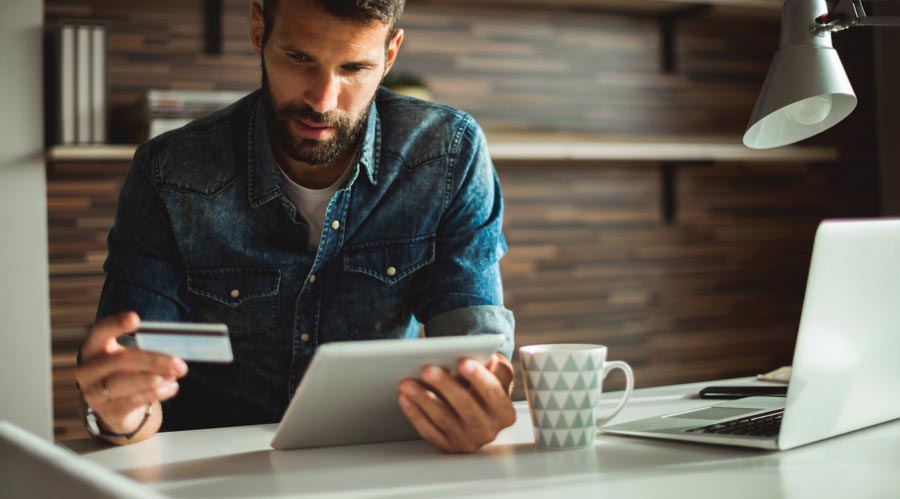 Free 14 Day Trial
Start Selling Today
We've got everything you need to build, sell and
grow your very own online business
Start For Free
Explore More Case Studies
STAY UP TO DATE
Sign up for the Volusion Newsletter
Get more industry inspiration, tips and exclusive
offers sent straight to your inbox.
Thanks for signing up!
Your request has been successfully submitted.