CASE STUDIES - GameBibs
GameBibs
With the rise of mobile device usage, Game Bibs turned to Studio's design team  for a superior shopping experience on every device.
Grow Your Business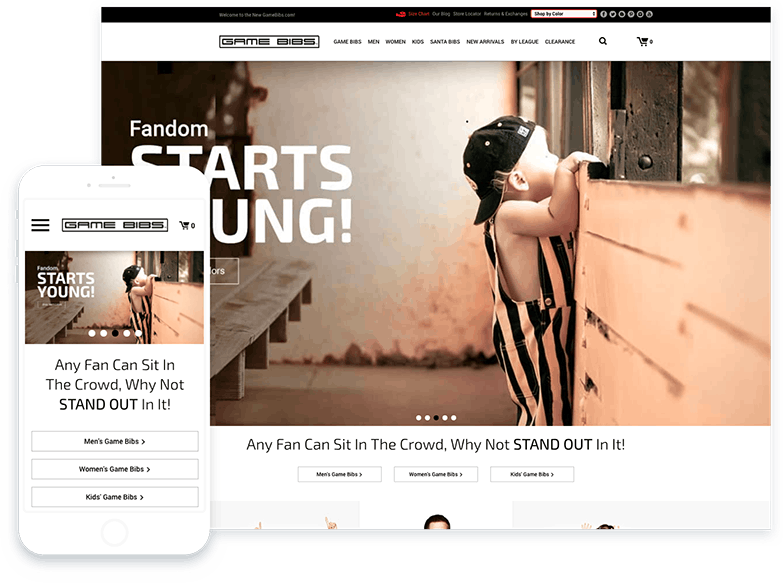 OVERVIEW
Game Bibs wanted a simplified shopping experience that showcased their fun brand identity… and generated more revenue.
Game Bibs has been selling unique game day outfits for over 10 years. They provide sports fans with high-quality products that they love to wear, as well as superior customer service and a fun brand personality. This focus has cultivated a loyal group of fans who sport their signature overalls at events across the nation.
Design Package
Custom Design
Primary Goal
Simplified shopping experience
Results
+898.72%
in mobile conversion rate
"Thanks so much for all your help. I LOVE our new website!"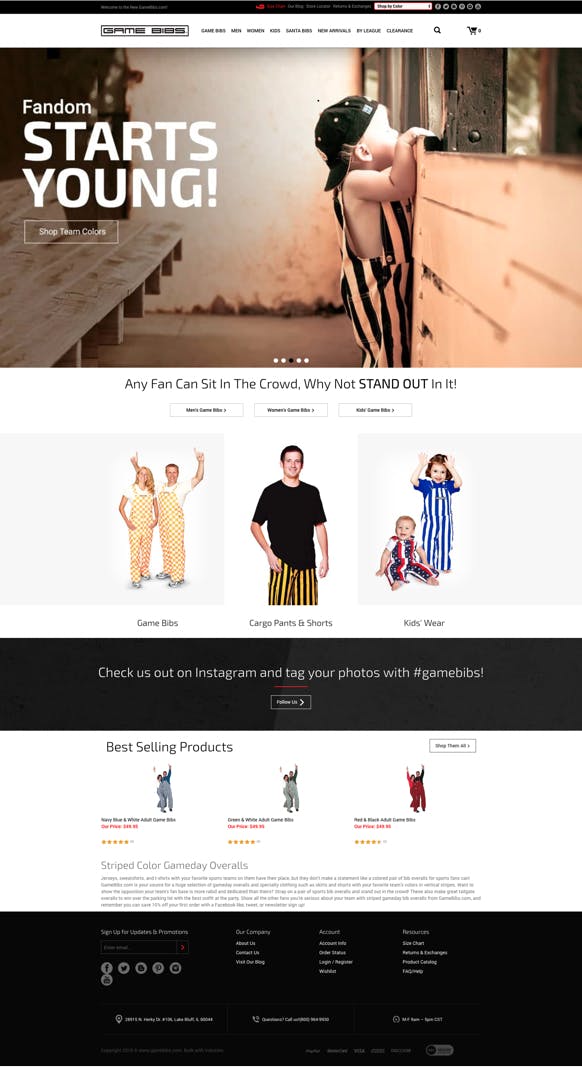 Game Bibs knew a simple, easy to navigate store was the key to a great shopping experience.
Challenges
Sports apparel is a crowded market with some very large, dominant brands. Standing out from the crowd is not easy. Game Bibs wanted a design and navigation overhaul that not only simplified the purchase process, but also reinforced their brand, showcased their unique products, and celebrated their fun-loving customers.
Our Approach
Studio's Creative Services team knew a simple and fresh experience was an essential part of gaining conversions. The design team executed a custom design that applied best conversion practices but also kept Game Bib's branding. The result was a fun, intuitive shopping experience that drove more sales.
Specifically, Studio focused on:  
Reducing any friction to the sale
Retaining Game Bibs' strong branding presence
Showcasing products
Making it easy for customers to find what they are looking for
Prominent placement of important features such as sizing chart and social icons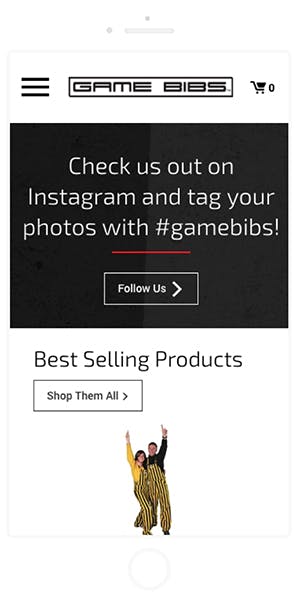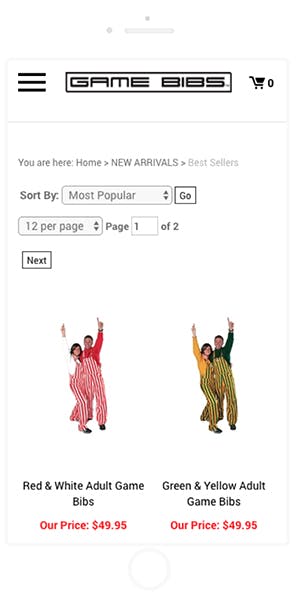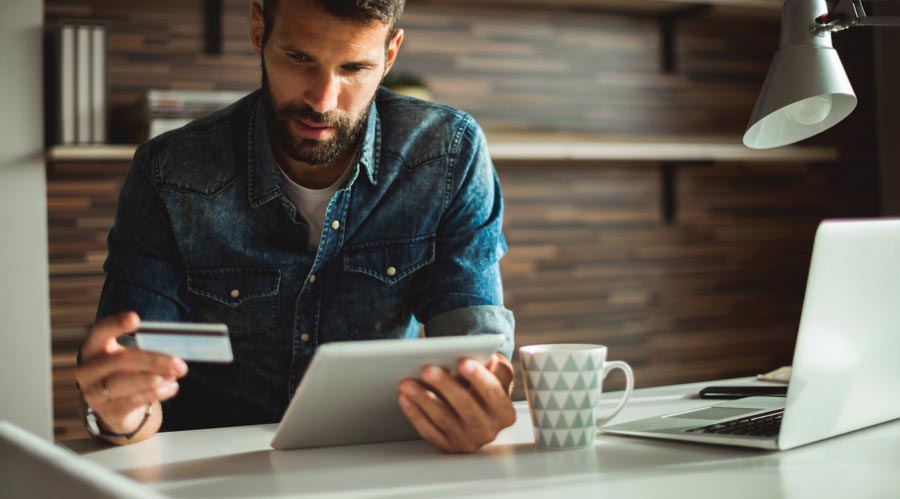 Free 14 Day Trial
Start Selling Today
We've got everything you need to build, sell and
grow your very own online business
Start For Free
Explore More Case Studies
STAY UP TO DATE
Sign up for the Volusion Newsletter
Get more industry inspiration, tips and exclusive
offers sent straight to your inbox.
Thanks for signing up!
Your request has been successfully submitted.