CASE STUDIES - DME Hub
DME Hub
DME Hub approached Studio for a up-to-date, revamped brand. A happy side effect?  Increase in conversions and revenue.
Grow Your Business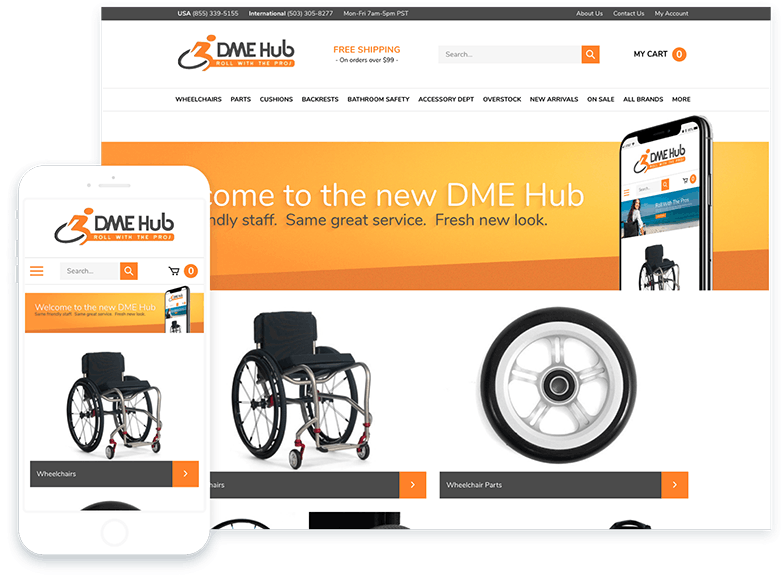 OVERVIEW
With mobile leading the way in search behavior, DME Hub decided to get a customized responsive theme that would modernize their brand.
DME Hub provides the highest quality home healthcare products at low prices, along with exemplary customer service that ensures everyone receives the items they need. These products can have a huge effect on their customers' quality of life, so the company focuses on comprehensive consulting and full support for each product sold.
Design Package
Theme Design
Primary Goal
Modernize brand & go responsive
Results
+17%
In overall conversion rate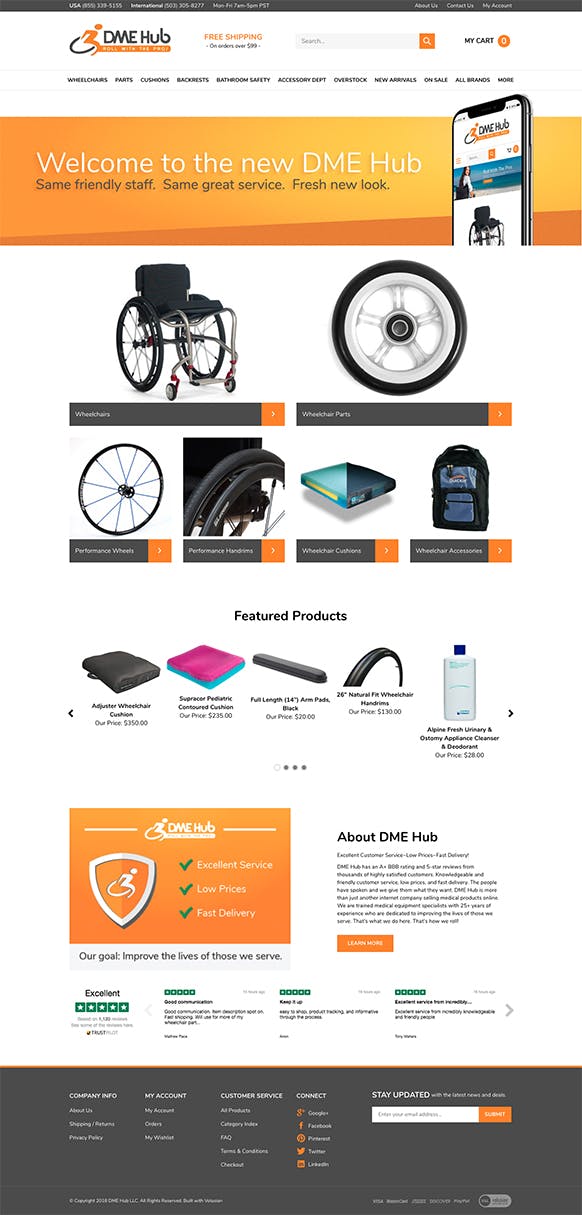 Going responsive proved to be the perfect time for DME hub to refresh their website for easier navigation.
Challenges
The rise of searches on mobile devices took the online community by storm, forcing most websites to invest in their branding across multiple devices. Seeing the opportunity for a brand refresh, DME Hub approached Studio for assistance with a new design.
Our Approach
Studio's Creative Services team suggested a PT Pro package in order to deliver a customized homepage and branded site. Starting with a responsive theme that met DME Hub's needs, the team adjusted the site's colors to align with DME Hub's brand and developed a customized homepage with professional graphics.
Specifically, Studios focused on:  
Creating a modern, inviting and easy-to-navigate design
Incorporating multiple points of engagement on the homepage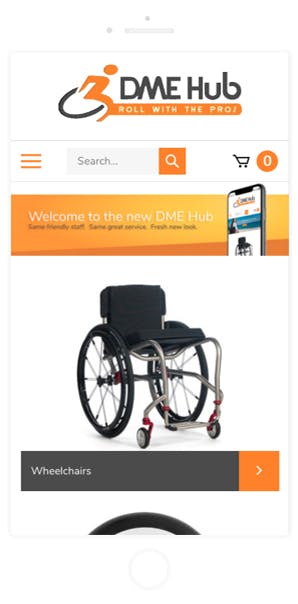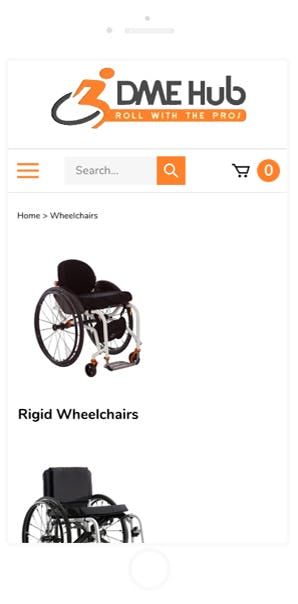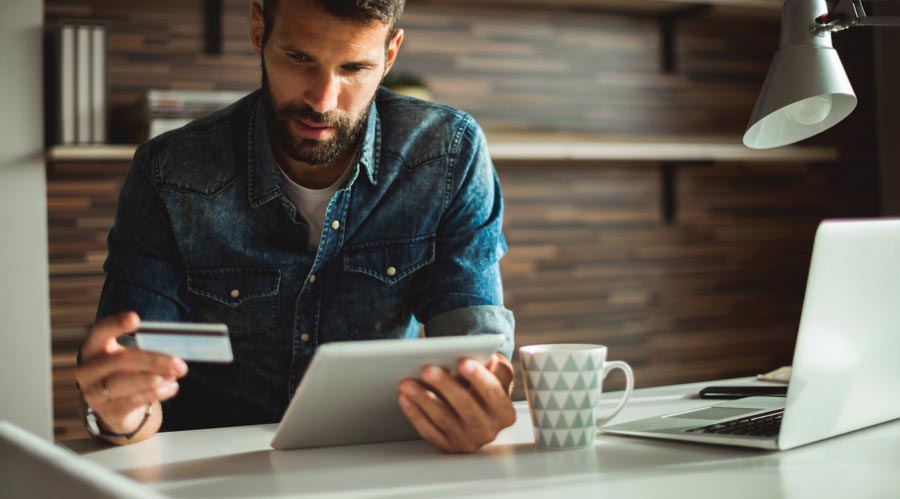 Free 14 Day Trial
Start Selling Today
We've got everything you need to build, sell and
grow your very own online business
Start For Free
Explore More Case Studies
STAY UP TO DATE
Sign up for the Volusion Newsletter
Get more industry inspiration, tips and exclusive
offers sent straight to your inbox.
Thanks for signing up!
Your request has been successfully submitted.