CASE STUDIES - Allstate Gear
Allstate Gear
Working with Studio's Marketing Services team gave Allstate Gear the confidence to bring two sites into one and grow their organic presence with impressive results.
Grow Your Business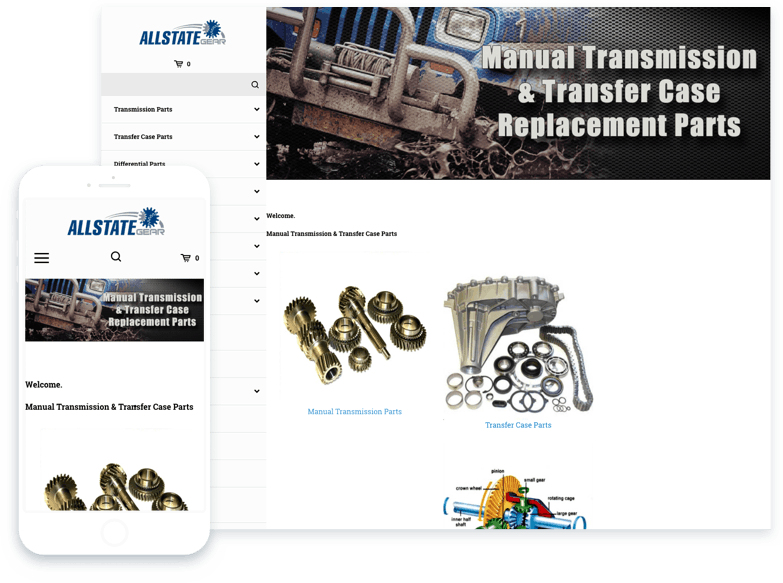 OVERVIEW
With efforts split between two very similar sites, Allstate Gear turned to Studio for expert advice on growing their online presence.
Based in San Antonio, Allstate Gear Inc. specializes in manual transmissions and transfer cases. They provide re-manufactured units and the needed repair parts for rebuilds, servicing wholesale customers and individual self-service mechanics.
Website
www.allstategear.com
Marketing Package
Starter SEO
Primary Goal
Increase organic traffic and improve revenue through online store
Results
+80%
in organic transactions
"Studio made suggestions to put total focus on one website instead of two websites we had, decreasing our workload. In return, the increase in organic search was a big payoff. However, I did question their recommendation and did not think it would be such a great success. They were totally on! Working with Studio has been great and they have earned my respect. I would recommend Studio....for many reasons. They stand their ground once they have researched with others in the department and will tell you like it is and not tell you what you want to hear. If you are a website owner newbie, Studio will direct you in the correct path."

Starting with an established brand, Allstate Gear needed to refocus their efforts in order to grow their organic traffic and revenue.
Challenges
Allstate Gear began their online store in 1999 but first reached out to Studio in 2016. The site had, in recent years, been dividing its efforts between two separate Volusion stores that were serving much of the same purpose. Both stores were also lacking in keyword-rich content.
Allstate Gear has the benefit of a longstanding domain history coupled with good business practices and plenty of happy clients that the Studio team has worked to leverage.
Our Approach
Studio's Marketing Services team saw an opportunity to both decrease Allstate Gear's workload while growing their organic traffic. The team recommended a strategy to combine the sites without losing customers, as well as implement on-page efforts to capture relevant traffic.
Specifically, Studio focused on:
on-page content and product tagging to incorporate valuable keywords
Improving search engines' ability to understand the site while increasing brand recognition and creating a consistent identity
Bringing the two stores together with proper redirects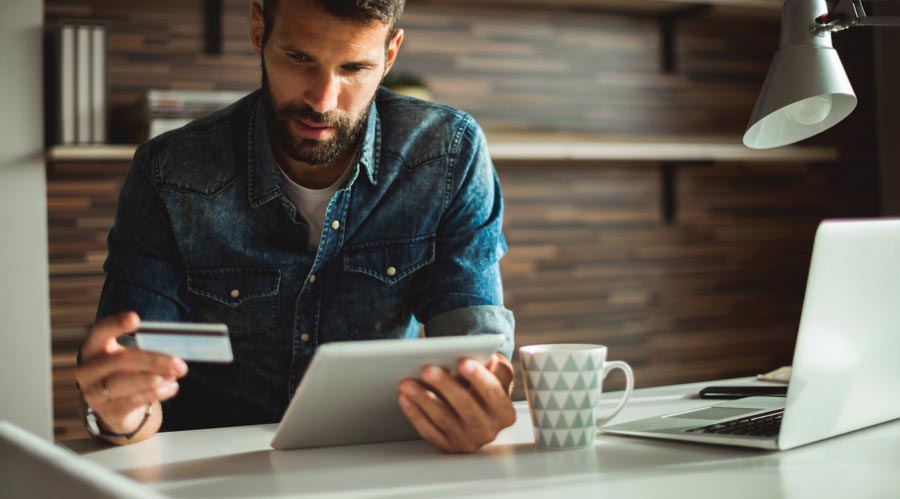 Free 14 Day Trial
Start Selling Today
We've got everything you need to build, sell and
grow your very own online business
Start For Free
Explore More Case Studies
STAY UP TO DATE
Sign up for the Volusion Newsletter
Get more industry inspiration, tips and exclusive
offers sent straight to your inbox.
Thanks for signing up!
Your request has been successfully submitted.