Perfect Design for Your Business
Work with a professional design team to
create your beautiful store.
Dedicated Designer
Project Manager
Dedicated Developer
Homepage Customization
Technical SEO
Premium Theme
Font and Color Design
Proof with 2 Revisions
Contact Us Page
How It Works
Start with a theme and we'll transform it to be uniquely yours.
Explore Design Case Studies
Ready to Get Started?
Call to speak to a design representative.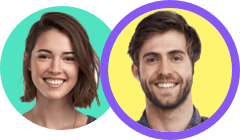 Call 877-591-7005
Lets get started!
Want More?
Additional customization can be purchased at an hourly rate or you can speak with a design representative about our Custom Design options.
Custom Design
Frequently Asked Questions
addI'm not sure what theme to choose, can you help me?

Absolutely! Don't sweat it! Your designer is happy to make any recommendations or answer any questions about what theme will work best for you and your business. During your kickoff call, they can discuss this further with you and also make other recommendations to help make your new site a success.

addI don't have a logo or images, will I need to provide those?

Nope. If you don't have a logo, no problem. Your designer can write out your brand name in a stylized font that matches the new design. As far as images go, your design can create those too. During your kickoff call they might ask you a few questions about your business and brand to help determine what types of images makes the most sense. We do our best to make this as easy as possible on you.

addCan you alter the layout and what appears in the Header and Footer of the theme I choose?

Your designer is able to adjust the fonts, color and styles of your Header and Footer. They can also add in your logo and change the existing sections of your Header and Footer to better match your brand (for example: changing what the shipping promotion says). We do not alter the layout or functionality of the Header, Footer, Navigation, or Internal Pages (for example: category or product page). Your new fonts and styles, however, will transfer across these pages of your site, creating a consistent branded style.

You can always navigate the theme's demo to get a good idea on its functionality and layout; each can be found here

addDo you upload all my products and configure my category structure?

The installation of your new theme does not impact your store database; this includes products, categories and current settings. This service does not include restructuring of your website data (for example: changing your category structure) but if you need assistance with category restructuring, we would be happy to set up a one-time call with our Services Technical Adviser to talk you through the process.

addWill you redesign all the content I've already added to my store?

We do not redesign or re-code all of the content you may have added into your store previously (for example: About Us, Category Descriptions, Product Descriptions), but the good news is all those pages will still remain as part of your site, so you won't lose that content. The updated header, footer and new styling will fit around that content.

addWhat will my Contact Page look like?

Your Contact Page will be fully responsive, including the form fields your customers will need to contact you, and inherit the styles used throughout your site. It will feel very consistent with the look of your new design and match your branding.

addCan you change the way my Product Pages or Checkout works?

We do not change the core functionality of the software which includes the the functions of product pages or checkout. However, we have a great support team that can help walk you through the different settings and show you how to get things set up exactly how you want.

addIf I'd like to add additional functionality, can you help?

Absolutely! We have in-house developers who can help with just about anything you need for an additional fee. Feel free to reach out and chat with one of our Service Sales Advisors at 1-877-591-7005 and we'd be happy to discuss your needs further.
.
We Can Help You Create the
Perfect Design for Your Business
Join more than 15,000 entrepreneurs who have had their sites and brands
successfully designed by Volusion experts.
Give us a call! 1-877-591-7005