Your Online Store on Any Device, Any Time
Volusion Mobile App is now available for download on your iPhone or Android device for free. The native app enables you to monitor
your store operations and performance on-the-go, 24x7.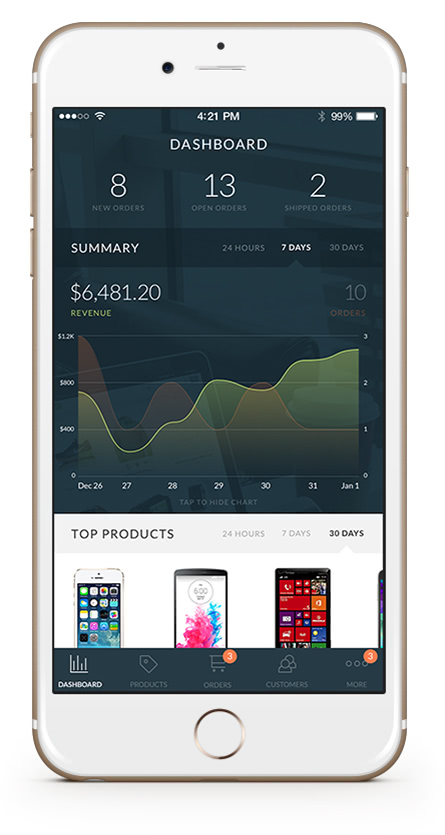 AT A GLANCE
View order status Easily access important order data such as new, open and shipped orders.
Track popular products Keep track of your top products and top search terms to promote relevant products.
Watch the trendsView your store's orders and revenue tracked over time with beautiful graphs on your dashboard.
Navigate with easeEasily navigate between sections within the app using the ever-present menu.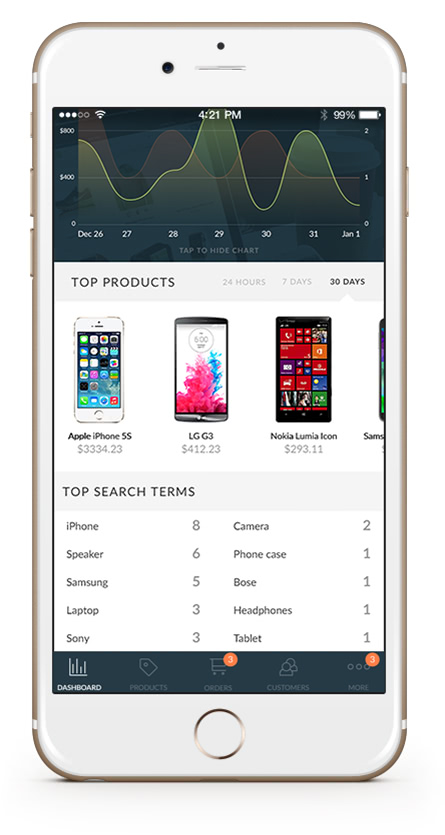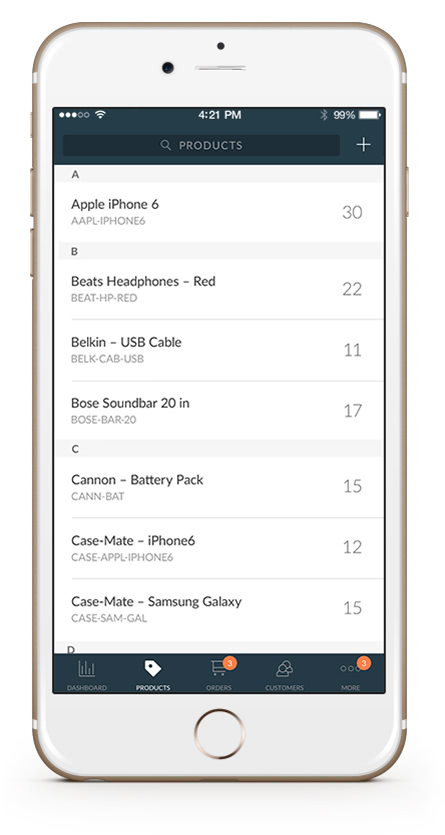 ADD + EDIT PRODUCTS
Add new products Quickly add products by specifying name, price, weight and code directly from the mobile app.
Edit product details Make changes to product name, code, price, images, shipping and tax information on the fly.
Manage inventoryMonitor your stock inventory and adjust product availability when stock is low to allow backorders, hide or delete products.
Control your productsSearch and browse your entire product catalog to keep tabs on stock status.
ORDER PROCESSING
Process orders confidently See detailed customer information including Fraud Score and process your orders with confidence.
Ship with ease Print packing lists and invoices, create shipments and add tracking info to get your orders out the door sooner.
Get order detailsReview an entire order's line items and discounts to make sure everything is ready to go.
Capture & complete paymentsReceive payments and process your orders right from the app. It's never been this simple.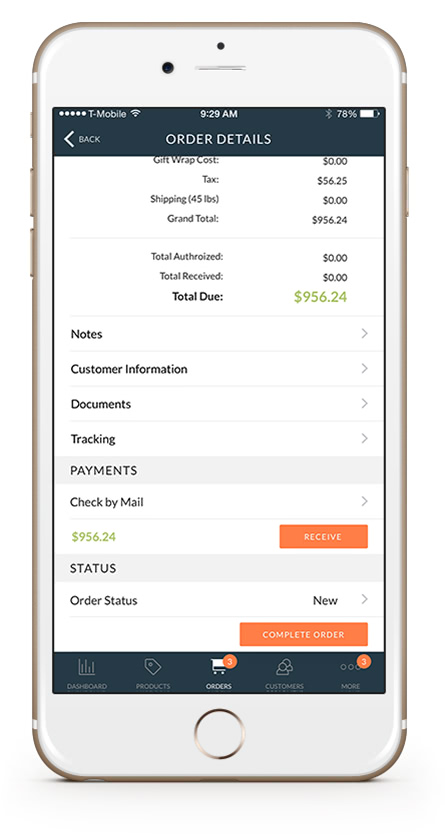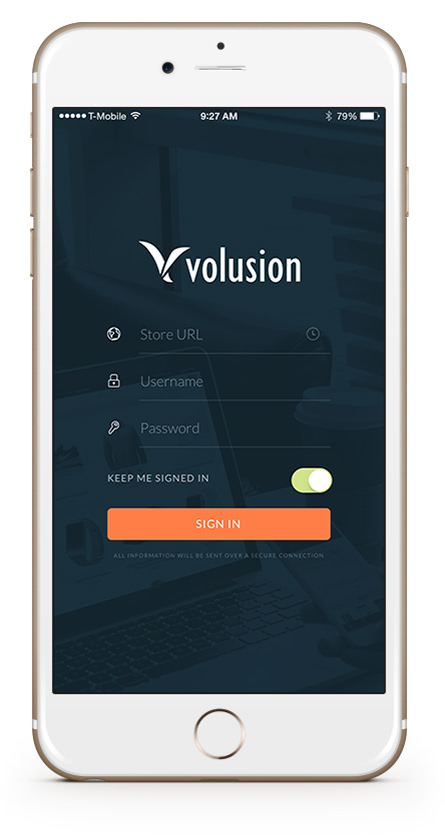 ...AND MUCH MORE
Receive inventory alerts If you track your product inventory, low quantity alarms will notify you of any product about to be out of stock.
Stay informed Volusion announcements and notifications appear instantly so you know when your store is ready for an upgrade or will receive maintenance.
Manage multiple storesWe remember your most recent logins for quick access when switching to different stores.
Log in with Touch IDLog in to your Volusion App with your iPhone's Touch ID for the ultimate security.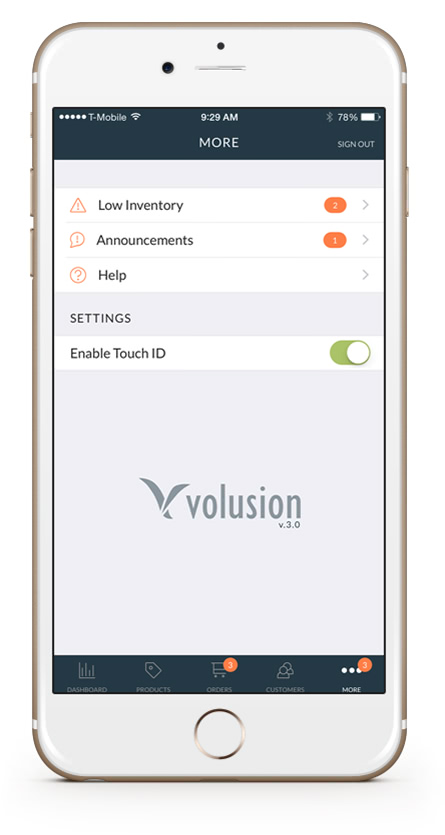 Download for Android
Developed alongside iOS, our Android application has all the same
features optimized for all modern Android smartphones and smartwatches.

Android app on
GOOGLE PLAY
Download for iOS
Get the app now for your iPhone, iPod Touch and Apple Watch.
It's never been more convenient to manage your Volusion store.

Download on the
APP STORE