About
Atandra's T-HUB streamlines your order and inventory management. Connect your Volusion store to this multi-channel order manager solution that's designed to integrate your Volusion store with QuickBooks and shipping services like UPS, FedEx and USPS. Print packing lists and shipping labels, and even send orders to QuickBooks with just a few mouse clicks. You can also update real-time stock quantities from QuickBooks to minimize back orders for out of stock items.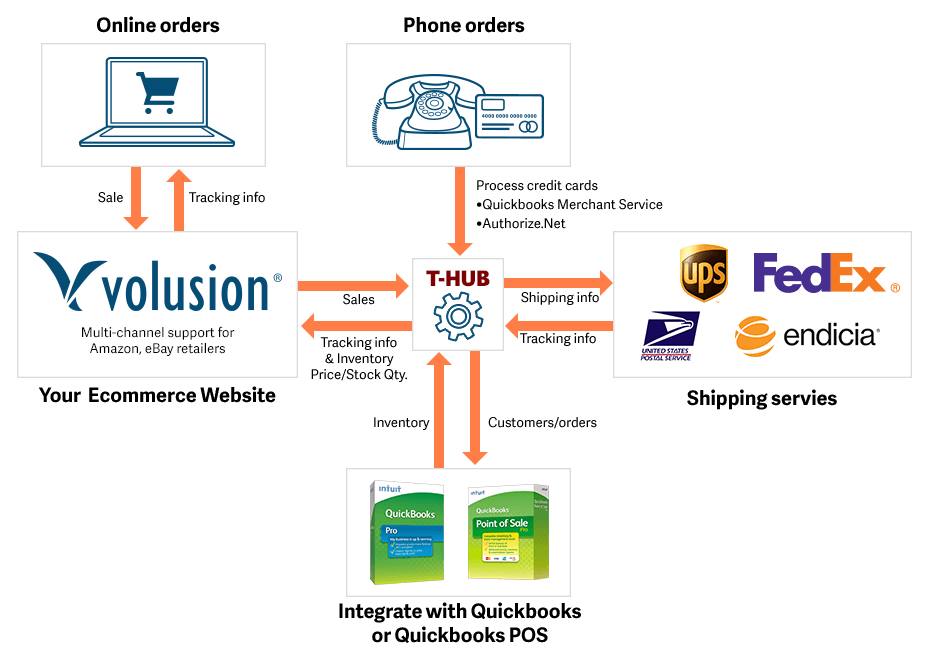 Why should I use T-HUB?
Do you use QuickBooks?
Do you find yourself spending hours of time doing double data entry in many systems just to process and ship your orders?
Is your inventory on website and QuickBooks out of sync?
If the answer is YES to any of the above, take some time to see how T-HUB can dramatically streamline your order fulfillment and help you focus on growing your business.