Be Seen and Sell More.
Get your products in front of people who are ready to buy with our Google Shopping App, developed by Toolkite.
Quickly and seamlessly sync your products with the Google Merchant Center, so you can focus on running your ads and converting those clicks into sales.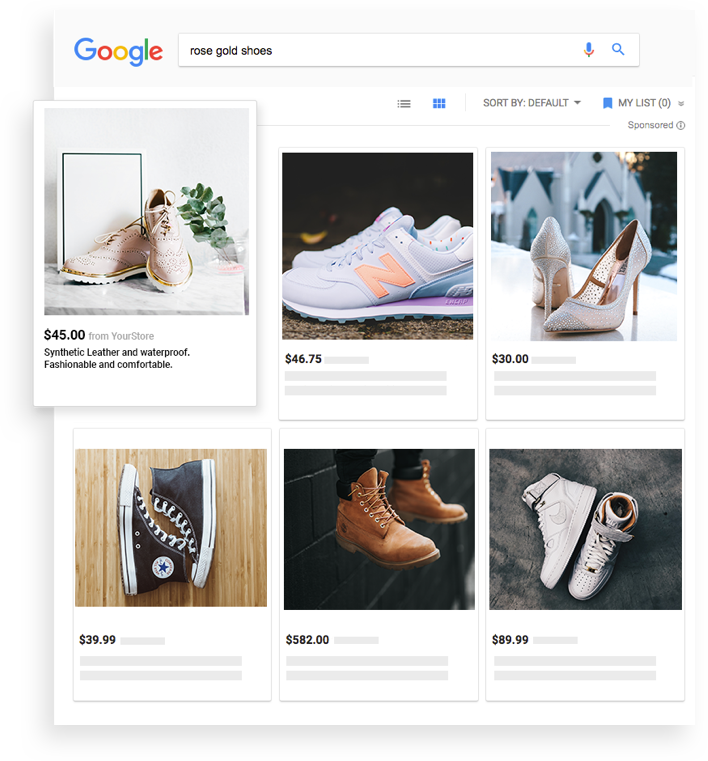 Put Products in Front of People Who Purchase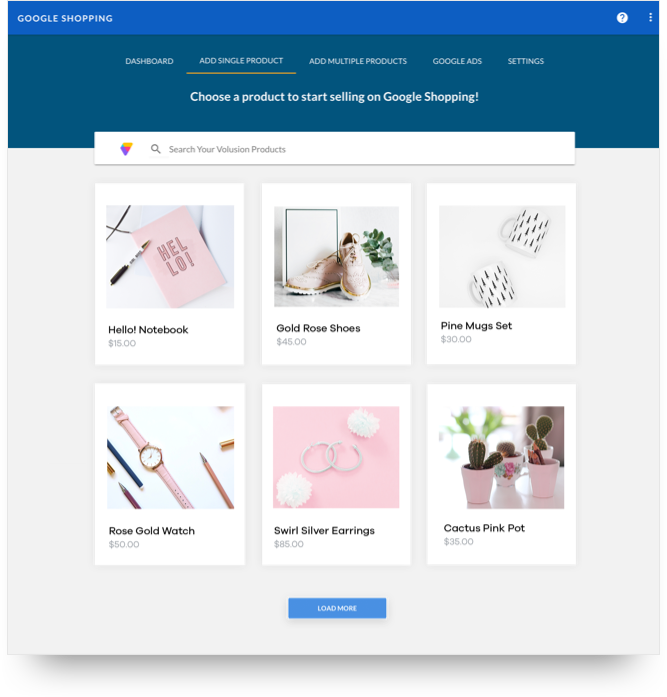 More than one-third of consumers turn to search first when shopping for products online. With the Google Shopping app, you can be front and center for people already looking for your products.
Get More Traffic: Some businesses experience double or triple click-through rates with Shopping Ads compared to text ads shown in in the same location for shopping-related searches.
Better Qualify Leads: Featuring product information directly in your ads helps shoppers make informed purchase decisions and visit your site quickly. This allows you to capture people who are really interested in your products.
Increase Sales: Shoppers are ready and more likely to complete the checkout process on your site because product information is already displayed and the intent to purchase is already there.
Get Started With Google Shopping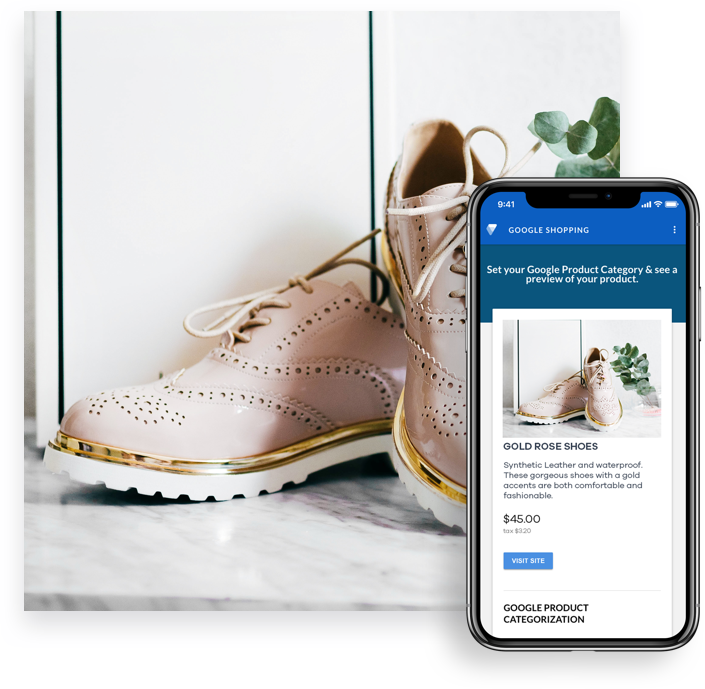 With the Google Shopping App, you can set up your campaigns in minutes - no more manual inputs, no more uploading CSVs and no need to pay for third party integrations.
With these simple steps, you can import all of your products to the Google Merchant Center and get started creating your ads:
Configure your Volusion store and upload your product catalog
Install Google Shopping from our App Store (for free!)
Log in to your Google accounts
Sync your products with Google Merchant Center
Set up and run your ad campaign!
Create Your Store Faster Than Anywhere Else
Get Everything You Need for Your Online Store
Create Your Store
Free Responsive Themes
In-Page Content Editor
Access to the CSS for Custom Editing
Easily Add Product Categories
Sell Your Products
Paypal + Stripe Payment Processing
Unlimited Product Options
Inventory + Order Managment
Auto Calculate Shipping + Tax rates
Grow Your Business
Built-In SEO Tools
Simple Social Management
At-a-Glance Reporting Tools
Create Discounts + Send Newsletters