Affordable SSL Certificates
Protect your customers' sensitive data during checkout
Secure Sockets Layer (SSL) Certificates
An SSL certificate is a key component for a safe, secure ecommerce site. Adding an SSL certificate will protect your business and boost customer confidence by safely encrypting your customers' most sensitive data.

In an online transaction, an SSL certificate turns sensitive data into secure code.

The web browser checks the SSL certificate to ensure that the site is legitimate.

Once verified, the browser and server process the encoded information.
Symantec SSL Certificates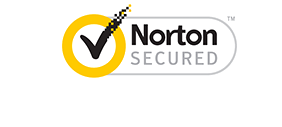 Leading provider of trusted infrastructure services to websites, enterprises and ecommerce service providers.
Symantec™ Secured Seal with Symantec™ Seal-in-Search maximizes click-through and conversions.
Daily website malware scanning shows customers you're committed to keeping them safe.
Symantec™ certificate options
| | | |
| --- | --- | --- |
| Secure Site SSL (1 year) | $399 | Buy now |
| Secure Site SSL (1 year - Int'l) | $499 | Buy now |
| Secure Site w/EV (1 year) | $995 | Buy now |
Thawte SSL Certificates

A leading global certification authority
256-bit encryption
Increase confidence by displaying the Thawte Trusted Site Seal
Thawte certificate options
SSL Certificate FAQs
What is an SSL certificate?

An SSL certificate is a tool that ensures the safe communication of sensitive data upon submission to a website, particularly personally identifying information and credit card numbers. The SSL certificate encrypts this information as it's transferred between internet sites.

How do SSL certificates work?

SSL certificates encrypt information at the time payments are submitted so internet hackers can't read the information as it is flowing across the information superhighway. Once the data reaches the intended destination, it's then decrypted into original form for use.

Do I need an SSL certificate for my site?

If you're receiving payments directly from your online store, you need an SSL certificate. This essential tool is required for online transactions. In addition, customers receive reassurance from knowing that your website is secure, which increases conversions. If you're using the QuickBooks Web Connector, you'll also need to have an SSL certificate.

Why should I purchase a Volusion SSL certificate?

Volusion SSL certificates provide the same level of bit encryption as other major brand names at a much more affordable price. Also, by using a Volusion SSL, you'll have one point of contact regarding your hosting, support and store security.
What do you mean by a $10,000 warranty?

The $10,000 warranty is intended to protect your customers. If we were to issue an SSL to a fraudulent site and an online shopper loses money due to fraud, the warranty amount reimburses the customer for lost funds.

How long does it take to install my SSL certificate after purchase?

After you purchase your store's SSL certificate, we'll have it installed within 3-5 business days.

I already have an SSL certificate from another provider. Can't I use that one?

Yes. Volusion can import all third-party SSL certificates, except for wildcard or multiple-domain/SAN certificates. Please note, there is a $99 fee involved in the transfer process, so most merchants elect to purchase a Volusion SSL certificate for $89