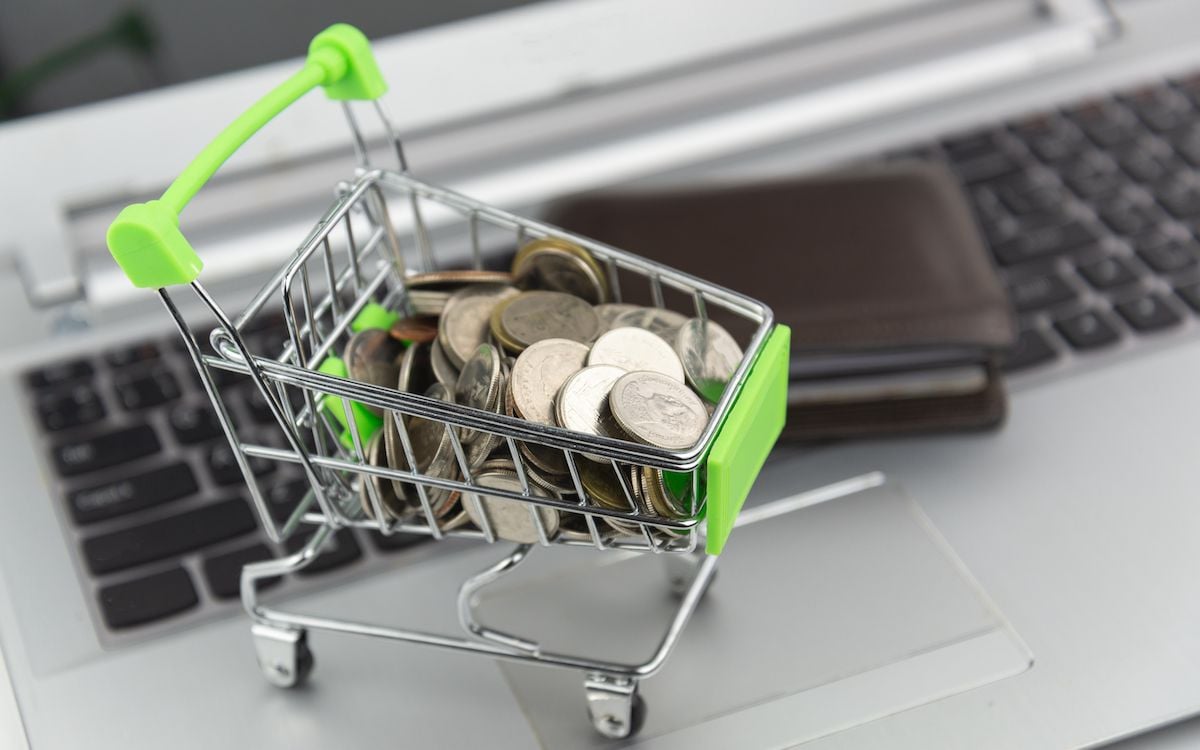 Making a sale through your ecommerce site is a great accomplishment in itself, but making a larger sale than anticipated is even better.
Boosting Average Order Value (AOV) is a worthy goal for any ecommerce business owner to pursue. Not only does it reduce packaging costs since it combines more products into fewer orders; it also means more revenue for your business overall. But what can online business owners do to increase AOV across an ecommerce site?
Here are nine of the most important actions you can take to raise your ecommerce store's AOV.
1. Employ personalization tools on your site
If a customer has purchased from you in the past, your ecommerce site already contains valuable data about them that can help predict what they may want to purchase in the future. One smart move to make is leveraging this data to create content personalized to each returning visitor as they shop for more products on your site.
Studies show that 72% of customers will only engage with something that has personalized messaging. If a customer sees a suggested product or an ad that is relevant to them while shopping on your site, they are more likely to add it to their planned purchase, increasing their order value. If they see the same suggestions you are showing everyone else that may not apply to them, they are less likely to do so.
2. Design navigation to reflect shopping behaviors
To boost the number of purchases per transaction, you must make it as easy as possible for customers to find the items they want to buy. Adding search functionality is a great way to address this; however, consider that 60% of users prefer on-page navigation over search to find the products they are looking for.
If you're looking to boost AOV, then you'll want to design site navigation that reflects how your customers shop by pulling them further into the site rather than just pushing them to checkout. Design menus based on broad categories that lead into sub-categories, and make sure to include category pages for trending products, seasonal offerings, and must-haves.
3. Instill confidence with social proof
It's common knowledge that most people trust the suggestions of their peers over marketing material from companies, which is why including social proof in the form of product reviews is critical for increasing sales. In fact, a staggering 93% of users say that online reviews have affected their buying decisions.
Weirdly enough, even bad reviews have a positive impact on purchasing behavior, with 68% of consumers saying they trust reviews more when both good and bad scores are present. The more honest and complete a picture shoppers feel like they're receiving, the more confidence they'll have to add that additional item to their cart.
4. Extend free shipping with a minimum purchase amount
Ecommerce companies have long considered "free shipping with conditions" to be one of their most powerful marketing tools. When executed well, 58% of customers will add more items to their cart to qualify for free shipping. And because the #1 reason for cart abandonment is "unexpected costs," free shipping an incredible motivator for customers to increase their order values.
The first and most critical step related to free shipping minimums is establishing the right threshold. If the threshold is set too high or too low, customers won't be compelled to add the extra items to reach the dollar amount for free shipping to kick in. Luckily, there are a plethora of online tools that can help you calculate free shipping thresholds.
5. Bundle, Cross-Sell, and Upsell products
Another way to encourage shoppers to spend more per order is to show them additional products that are complementary to their main purchase. This could be by offering add-on items (items that are too small to cost-efficiently ship alone), like recommending a customer purchase a necklace along with the sweater that's in their cart. Or it could be by bundling items together, like suggesting new boots in the same pattern as a coat they're considering.
Alternatively, you can upsell shoppers by including similar, yet more expensive products on product pages or in the shopping cart. Customers may not be aware that you sell a similar item with more features or of higher quality, so letting them know the benefits before they check out may convince them to upgrade their purchase.
6. Start a loyalty program to encourage more spending
You're likely already acutely aware of how great loyalty programs are for encouraging repeat purchases. However, one thing you may not have considered is that they can also encourage customers to spend more in the moment in pursuit of collecting more rewards.
For example: if a customer is $5 away from their next reward, they'll feel compelled to add more products to their cart to meet the threshold and get their reward sooner rather than later. That means that order values are likely to automatically increase every time a customer is close to their rewards threshold.
7. Provide live chat support for quick clarification
Have you ever had a minor question about an item you're considering buying, but can't find an answer to it on the retailer's site? To get clarification, you typically must wait to get ahold of customer service via email or phone during business hours, which gives you more time to find an alternative from a competitor—or decide not to make the purchase at all.
To combat this occurrence among your customers, add a (well-monitored) live chat function to your ecommerce site so that customers can get their questions answered quickly without having to wait or exert much extra effort. This small customer service addition can turn an order of one pair of shorts a week from now into an order of three pairs of shorts today.
8. Advertise limited-time promotions
Creating urgency is a great way to get customers to take action more quickly, which is why limited-time offers are such a popular marketing method. With a deal like "40% off all dresses from now to Sunday," customers are more likely to purchase all the dresses they want for a season now instead of just one dress they need for an event next month.
You can also build minimum thresholds into your limited-time promotions so that customers will purchase more products now rather than later. Similar to the free shipping thresholds mentioned earlier, an offer like "Spend $100 before Sunday and receive a free gift/$5 gift card/etc. with purchase" will encourage customers to meet that threshold by purchasing more.
9. Offer flexible payment options
Some customers simply may not order more at one time because they can't afford to at the moment, which is where flexible payment options come into play. Buy Now, Pay Later payment methods are increasing in popularity because they allow customers to break up large payments into smaller, more manageable chunks.
Without putting themselves in an immediate money crunch, customers can order everything they need at one time with confidence rather than placing several separate orders with higher fulfillment costs. BNPL is especially helpful for customers leading up to the holidays, when they need gift items to arrive by a certain date.
Higher AOV is not the ultimate goal
Top-performing ecommerce companies optimize for maximum AOV, and you should too. But higher AOV per order is not the ultimate goal; your goal should always be to increase the lifetime value of your customer.
If you overuse tactics designed to increase your AOV, you could end up diluting your brand and damaging your customer experience. Get the AOV-boosting basics right, and then get back to focusing on what's actually driving revenue for your business: new customers and loyal, repeat business.