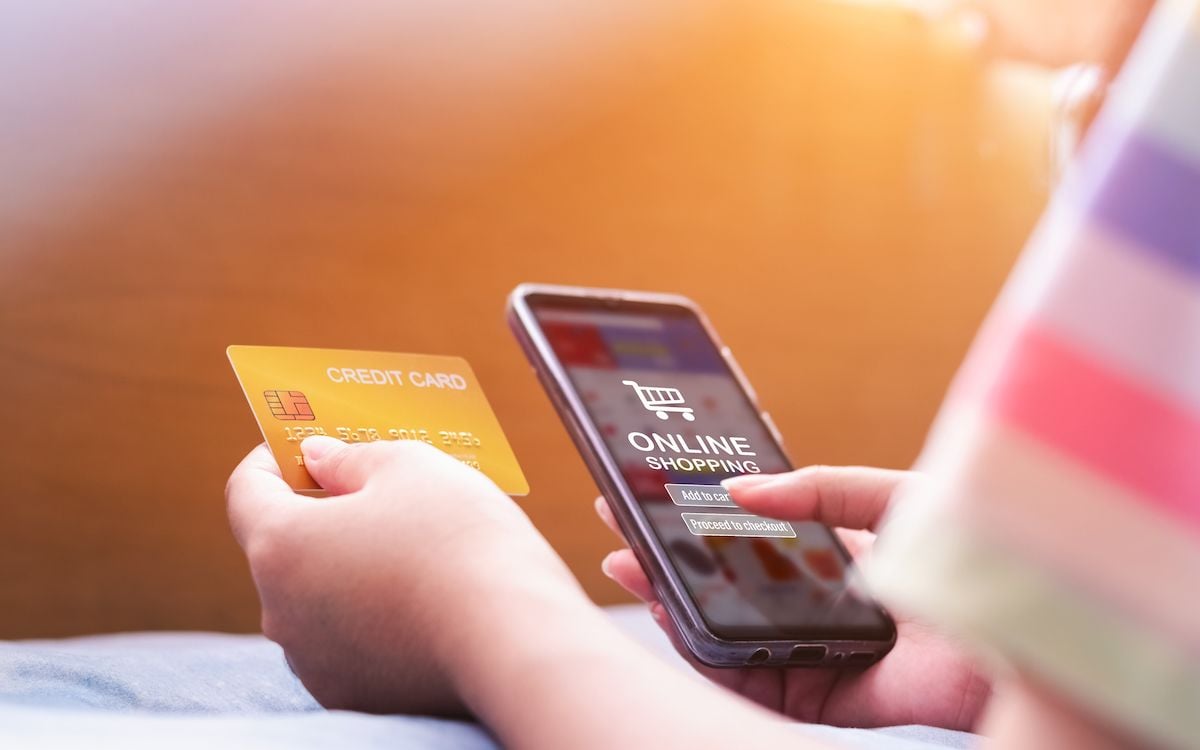 Today, ecommerce storefronts have a myriad of ways to accept payment from customers at their disposal. While online business owners of the past could simply accept debit and credit cards at checkout or direct shoppers to place phone orders, modern online store owners face a variety of digital payment methods that have evolved to become the new "normal."
Not only have online shoppers become more comfortable with the updated assortment of payment methods; many actually expect to see multiple options when checking out. In fact, 75% of customers will abandon a transaction if their preferred payment method isn't offered. If you're considering expanding your online business's payment offerings, read on to learn about the most popular payment methods ecommerce shoppers look for at checkout.
Debit & Credit Cards
Examples: MasterCard, Visa, Amex, and Discover
Debit cards pull funds directly from a shopper's checking account, meaning that the customer is spending money they already have. Alternatively, credit cards pull funds directly from a bank with which the shopper has a line of credit, meaning that the customer is spending the bank's money and will pay them back later. In ecommerce, the payment process for both debit and credit cards occurs via a payment gateway, which facilitates the transaction between the customer's bank, the merchant's bank, the card company, and the payment processor.
Still as popular as ever, online debit and credit card usage made up 70% of online transactions in 2021. Aside from being the most often used payment method online, benefits of accepting debit and credit cards on ecommerce storefronts include:
Legitimizing the business in consumers' eyes by offering arguably the most prominent and recognizable payment method
Providing consumers with an added sense of security via the bank protections they receive from malicious online merchants
Allowing consumers the opportunity to get rewarded by their banks for making additional purchases using these cards
Mobile Wallets
Examples: PayPal, Amazon Pay, Apple Pay, Google Pay
A mobile wallet is an online application that stores its users' payment information, whether credit card numbers or bank account connections, in the cloud for easier access. Shoppers can move money into and out of their digital wallets, or simply make a payment where the transaction is facilitated directly by the wallet. PayPal is one of the oldest and most recognizable digital wallets—in fact, in the early days of eBay, PayPal was one of the most popular payment methods users could use to purchase from the retail marketplace.
Thanks in part to the pandemic inspiring brick-and-mortar retailers to accept contactless payments, paying via mobile wallet is on the rise, with total mobile wallet transactions expected to reach 2.58 trillion by 2025. Advantages of mobile wallet payments include:
Added security for customers, whose bank and card information is never shared with the merchants they purchase from
A streamlined checkout process, leading to fewer abandoned carts, by reducing the amount of payment information required
Convenient for shoppers, who only have to remember a single password rather than a CVV, billing address, exact name on card, etc.
Buy Now Pay Later Solutions
Examples: PayPal Pay Later, Klarna, Affirm, Afterpay
Buy Now, Pay Later solutions work exactly the way they sound—customers are able to make a purchase immediately, but don't have to worry about paying the full amount until a later date. While this can seem like a headache for business owners, it isn't—the burden of collecting the money is on the company offering the solution (for example, PayPal), which pays business owners the full amount upfront. Some BNPL solutions work using an installment payment model, while others use a line of credit extended by the solution provider to the customer.
With BNPL expected to double in market value between now and 2024, this relatively new payment trend clearly has some staying power. BNPL solutions are beneficial to both shoppers and business owners in the following ways:
Flexibility for customers in the required time of payment means that they feel more comfortable purchasing higher-priced items sooner
Higher Average Order Values, meaning more revenue for business owners, because shoppers feel more comfortable spending more overall
No burden on business owners to follow up and collect payment from buyers because the facilitating company pays them upfront
Cryptocurrency
Examples: Bitcoin, Dogecoin, Binance, and Ethereum
Cryptocurrency as an industry has been in the hot seat recently, but it still remains an attractive option for consumers. Cryptocurrency is a medium of exchange that allows users to make digital transactions without actual money changing hands; instead, the currency itself is either bought/traded via crypto exchanges or mined. Cryptocurrency transactions are passed between users via crypto wallets and recorded on the blockchain—a sort of "digital ledger"—and are encrypted using cryptography.
Cryptocurrency has experienced exponential growth over the past few years, so ecommerce businesses looking to capitalize on trends and appear ahead-of-the-curve would be savvy to adopt it. Some other benefits of accepting cryptocurrency include:
Its decentralized nature renders it immune from government interference and makes it anonymous (for the public-averse)
Low or no transaction fees mean that business owners don't get charged as much for selling their products
Reduced capacity for fraud because it cannot be forged AND the transaction settles immediately instead of over a few days
Gift Cards
Examples: Purchased directly from your store!
A tale as old as time for retail businesses, gift cards allow shoppers to pay ahead of time for purchases from your storefront—think "Pay Now, Buy Later." If your business sells attractive, "gift"-able products, you've likely accepted gift cards on your storefront for some time. But even businesses whose products aren't typically purchased as gifts can cash in on the action by positioning gift cards for die-hard fans of the brand, incorporating them into a referral strategy, or integrating them into your return strategy as a "store credit."
Producing and distributing gift cards is incredibly cost-effective for stores, and because businesses themselves are in charge of how they are distributed and recorded, fraud is nearly impossible. Here are some of the other main advantages of accepting gift cards online:
Encourages loyalty by only being spendable at YOUR store, meaning customers are guaranteed to try additional products
Encourage referrals by letting customers "gift" products from your store to their friends and family, increasing brand awareness
Shoppers will typically spend over the gift card limit—meaning you'll make a little more than expected—to take advantage of the full amount
In Conclusion
To meet the needs of today's online consumers, ecommerce stores must evolve by adopting popular methods of digital payment. By understanding what payment methods shoppers are looking for and using the most when they shop online, business owners can better plan which (and how many) to include in their payments strategy moving forward.