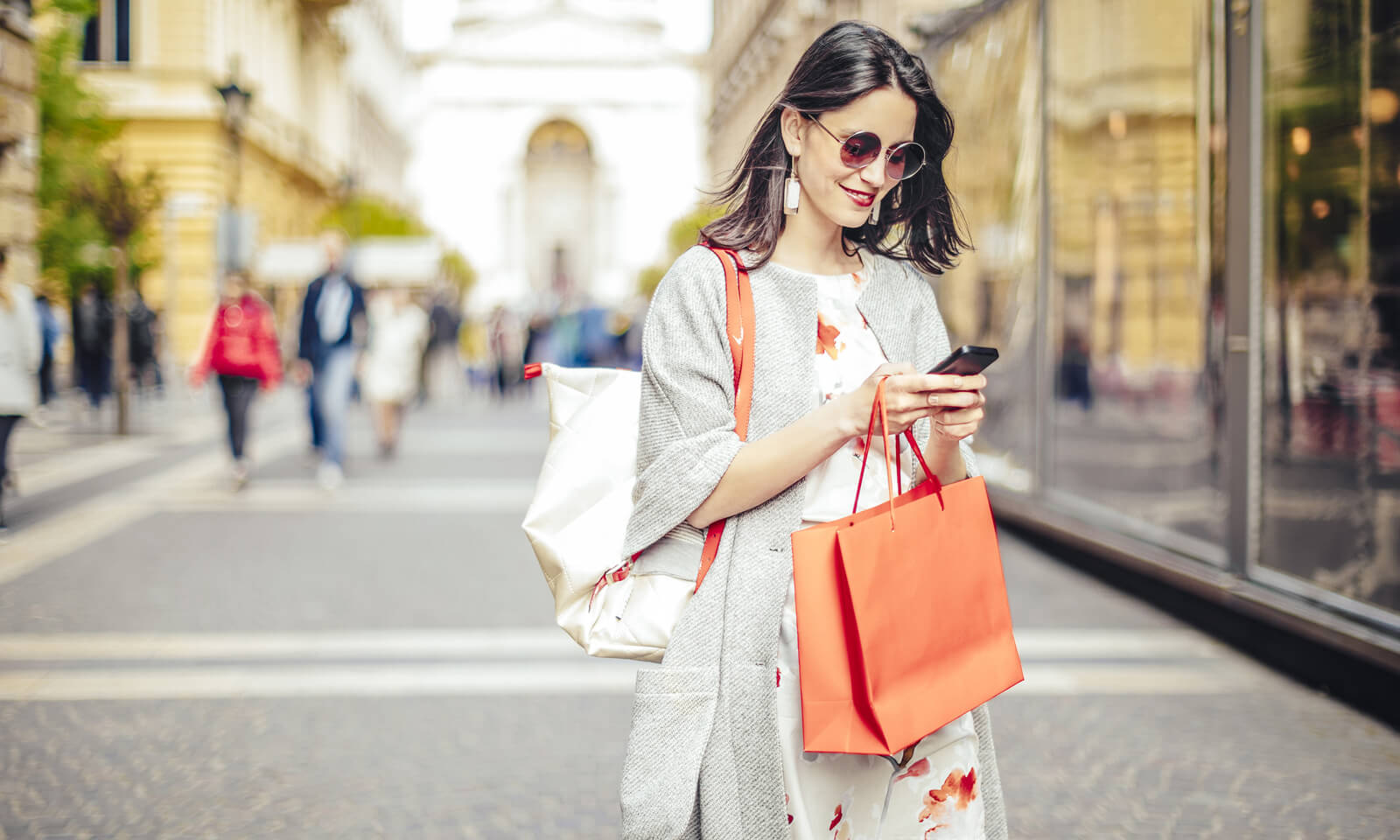 So much of marketing is focused on getting new leads and sales. Admittedly, that part is really important! For your business to succeed you need customers and people won't buy from you if they've never heard of you. But as nice as a new customer is, the customers you already have are one of your most valuable resources. One report found that 40% of revenue for ecommerce businesses came from repeat customers that represented only 8% of the website's visitors.
Cultivating relationships with the customers that already know and like you can pay off in much higher returns than what you spend on trying to reach new customers. But it does take work. You can't take it for granted that a lead you won over once will become a customer for life. You have to do your part to make it happen.
1. Commit to providing stellar customer service.
Strong customer service is the most important job you have when it comes to encouraging repeat business. People remember a bad customer service experience – you can probably think of one or two in your own history off the top of your head. You don't want to be the business they complain about on social media or to their friends.
To earn repeat business, your standard should be to provide stellar customer service. At the bare minimum, you want every customer to receive the product they expect within the time frame you promise. To go above and beyond though:
Provide total honesty. Don't oversell in your product descriptions. If a customer thinks they're getting a product that slices and dices and actually it only dices, they'll be disappointed. Prioritize clarity over making your products sound awesome.

Make returns or cancellations easy. Anyone who ends up stuck with a product they don't want will feel resentful about it. And if returning the product or canceling a subscription requires jumping through a lot of hoops, they'll remember the hassle more than anything good about their experience with you.

Make it easy to get in touch through various channels. Have you ever spent a frustrating few minutes trying to unsuccessfully track down a phone number for a company? Or been annoyed when you just want to send an email that all you can find is a phone number? Different customers have different contact preferences. Make it easy for them to contact you by email, phone, web form, live chat, and social media so all your bases are covered.

Respond promptly and always with a good attitude. Any complaints or inquiries should get a response ASAP and all your customer support staff should be trained to stay as friendly and professional in their responses as possible and to look for opportunities to go beyond – whether that's with future discounts and freebies or taking the time to track down a particularly tricky answer.
Your marketing may create the first impression, but the main two things customers will judge your brand by is the quality of your products and your customer service.
2. Create a customer loyalty program.
Say you're trying to decide between two sandwich places for lunch. They're both delicious and the cost is comparable – but one offers you a free sandwich for every six you buy, and you've got two more to go before your next freebie. That makes the decision a lot easier, doesn't it?
People like rewards and the promise of getting something back for their decision to choose your brand will often tip the decision-making in your direction. Customer rewards programs can take a number of different forms. You can use a points system that customers cash in on like credit card companies, provide a freebie after a certain number of purchases like sandwich shops sometimes do, or provide tiers where people can unlock certain benefits based on the number or amount of purchases they make.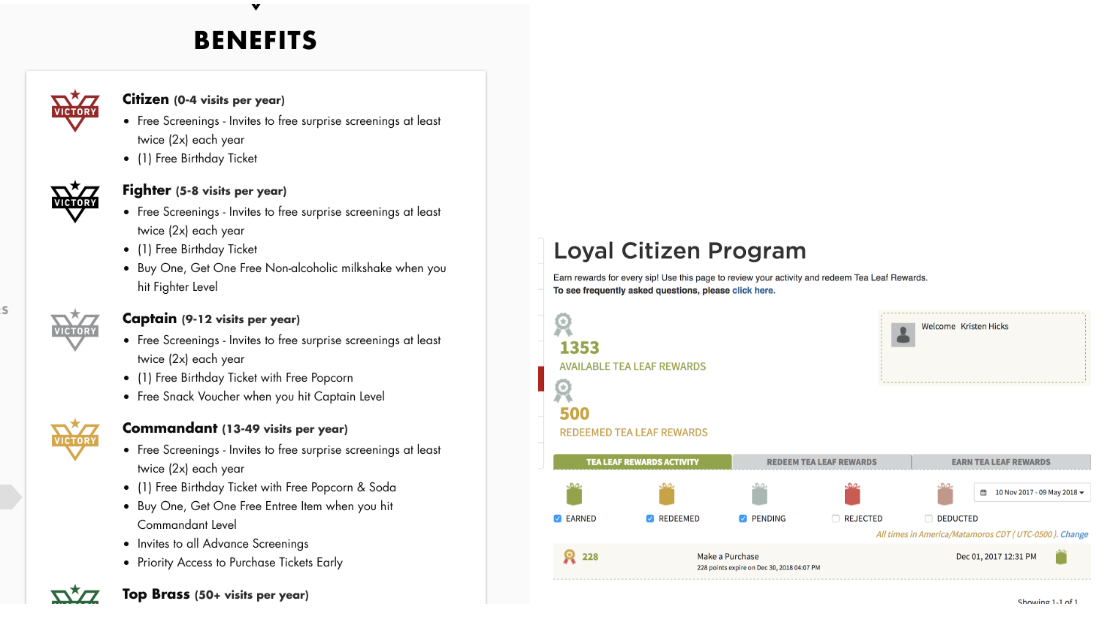 Whatever type of loyalty program you go with, if you can get customers to associate spending money on your products with earning something in return, you'll encourage them to keep coming back.
3. Create a subscribe-and-save program.
This option won't make sense for every business, but if you sell the kind of products that people are likely to need more of again in a few weeks or months, then you can encourage them to keep coming back to you by incentivizing a commitment. Signing up for an automatic delivery in the future can save them the trouble of remembering when they'll need to buy more and going through the whole checkout process again. And it promises them savings in exchange for a longer commitment to doing business with you. If they know they'll need more dog food or shampoo in a month anyway, why not take advantage of an extra 5% off?

4. Email customers with discount offers and promotions.
Discounts are a tried-and-true tactic to get more sales and a good way to reward your loyal customers. You can offer discounts or the promise of a free item with the next purchase in your confirmation emails to encourage your customers to come back again. And even if they don't take advantage of that offer, send an email periodically to each customer you have offering them a good deal if they come and buy from you again.
Another form this can take is encouraging discounts in exchange for referrals. If a customer likes you enough to refer a friend, offer both the friend and the customer that refers them a discount. In exchange for making a little less per order, you get a new customer and a repeat customer in one fell swoop.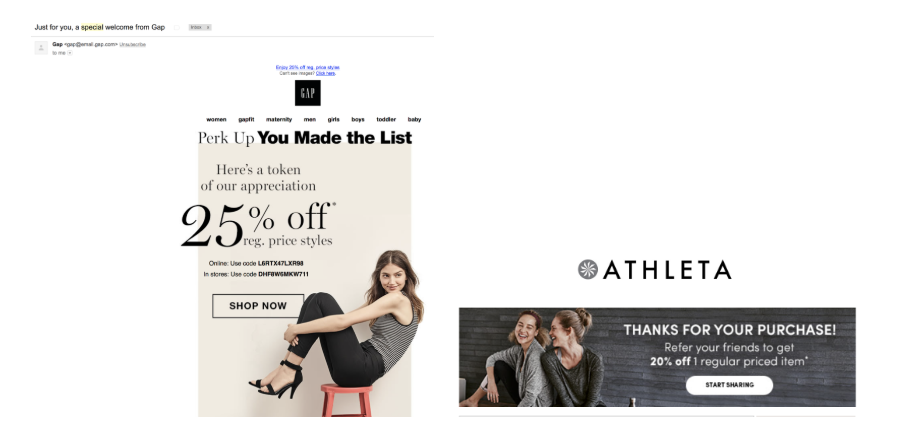 5. Send regular marketing emails.
Discounts are nice, but if every email you send your customers is crafted to get them to immediately buy from you, then that's all the relationship will be. Obviously, you want them to buy, but one of the best ways to gain goodwill from your customers is to send them emails that provide valuable information or entertaining stories along with those that feature products and promotions.
Use your marketing emails to share the valuable content you create and share news about your brand that customers are likely to care about. Email marketing will keep your brand top of mind, without making your customers feel like you're always aggressively pushing a sale.
6. Add a Wish List or Favorites feature to your website.
A lot of customers like to browse more often than they can (or feel like they should) buy. Whenever these customers see an item they like on your website, but can't purchase at that moment, what happens?
If you don't have any sort of Wish List or Favorites feature on your website, they probably just move on and forget about it. But if you make it easy for your customers to mark the items they may want to buy later – and then access the list of items they liked – there's a much higher chance that they'll come back and make that purchase.

7. Provide a personalized website experience.
If you offer a variety of products in your ecommerce store, then you'll attract customers that like some of your items more than others. You can use the data you have from a customer's past purchases and visits to create a website experience that highlights the products they're most likely to be interested in. This helps them find products they like more quickly, improving their experience on your ecommerce site. And of course, it makes them more likely to buy relevant products you've highlighted, so it's a win-win.
8. Use targeted remarketing.
Not only can you personalize a customer's experience on your own website, you can also use targeted remarketing to show them relevant ads around the rest of the web as they're doing their browsing. Remarketing ads can highlight products on pages they've visited on your website, items they've put on their wish list, or products similar to those you know they've been eyeing.
For customers that like your products, but don't always buy right away, this is a good way to get them back to your website. And as with some of the other tactics here, it's just another way to keep your ecommerce store on their mind in between purchases.
Your business needs new customers to grow, but you need repeat customers to truly thrive. Make sure you devote time and resources to keeping the customers you already have happy so they keep coming back for more.
Have any questions about gaining repeat customers? Let us know in the comments!