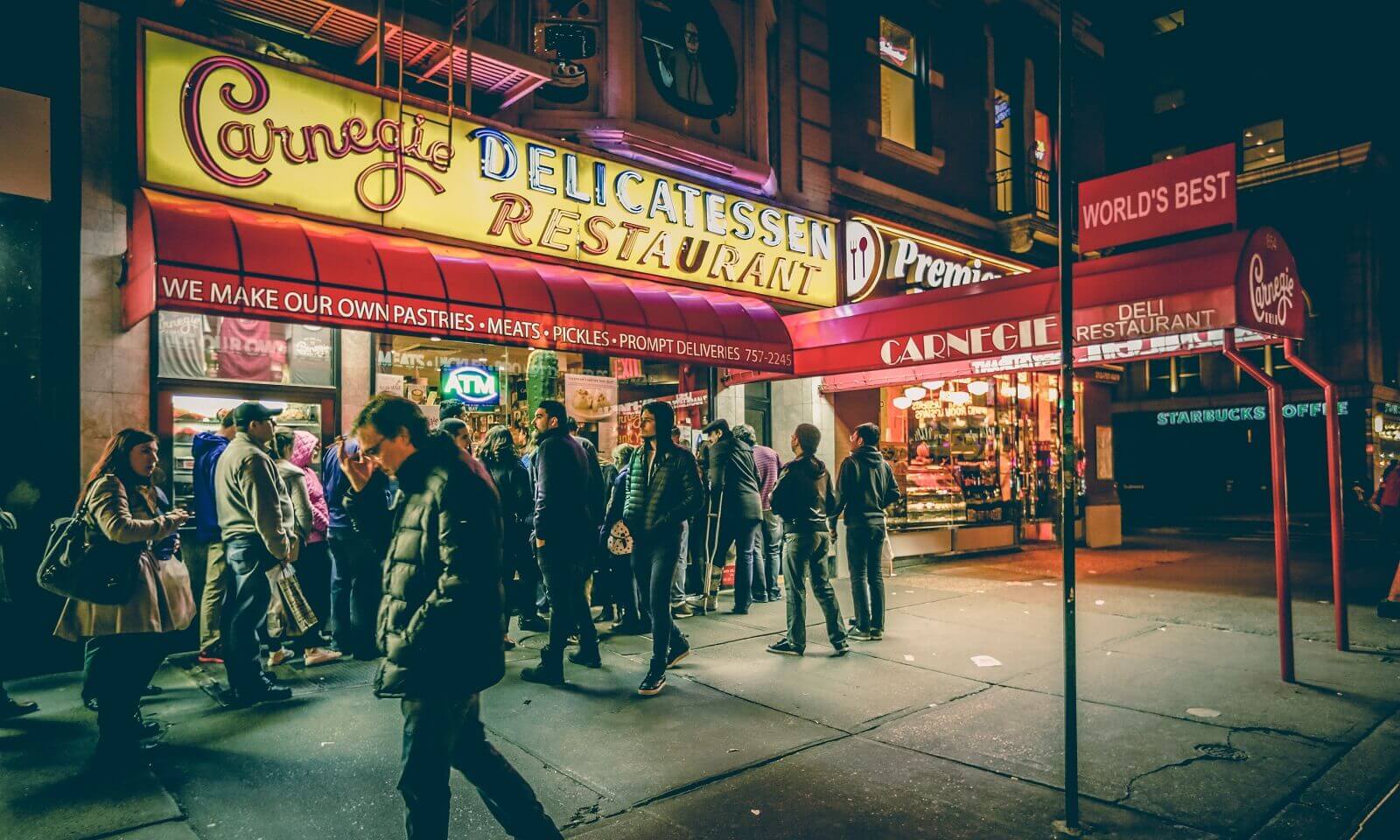 Growing a successful ecommerce brand involves many moving parts on the digital marketing side of your business. In past blog posts we've explained the opportunities of paid advertising, social media, and search engine optimization strategies and their relevance to branding and sales growth. However, this blog post will focus more on a new tool which utilizes your customer's positive shopping experiences: Google Customer Reviews.
What is Google Customer Reviews?
On the surface, Google Customer Reviews is a program that allows customers to review the purchasing experience of an online store. Let's dive into what this program does to help your ecommerce store receive valuable customer feedback. Google Customer Reviews has four main features:
1. Google Customer Reviews opt-in: This option appears to customers directly after they check out from your store. If a customer chooses to opt in, they will receive an email that asks them to participate in a survey related to their shopping experience with your store.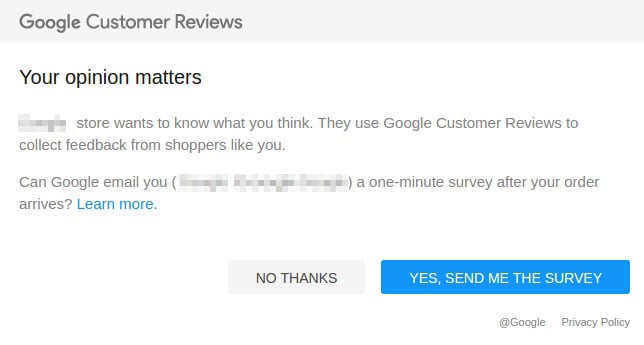 2. Customer Reviews survey: This optional questionnaire gives customers the opportunity to rate your website's purchasing experience. The survey is emailed to the customer on or around their expected delivery date.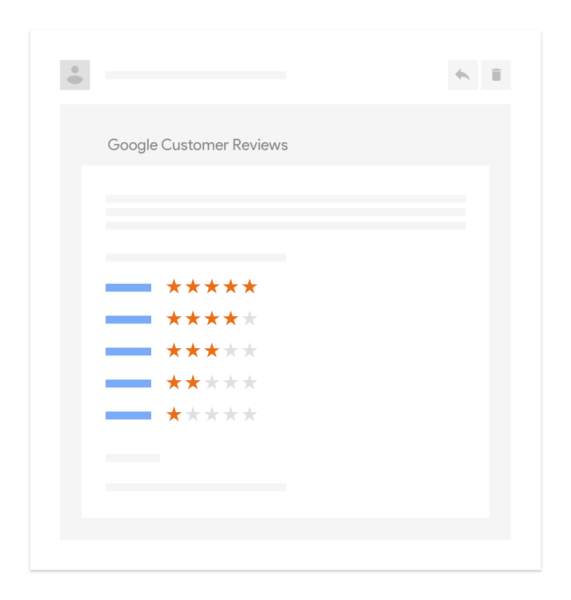 3. Seller Ratings: The collected reviews will contribute to your seller rating. When running a PPC or Shopping advertising campaign, an aggregate seller rating will appear on your text ads and Shopping ads. According to Google AdWords, showing seller ratings on your ads can boost your click through rate up to 10%.
4. Google Customer Reviews badge: This is a badge that can be placed on any page of your website, which displays the seller rating score of 1-5 stars.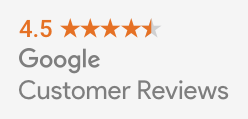 Before you can display a 1-5 star seller rating on your Badge or in ads, you must generate at least 150 reviews.
Benefits of Google Customer Reviews
Opportunity to increase sales by illustrating positive purchasing experiences
Qualify for seller ratings, which appear in both Search and Shopping ads
Higher Click-Through-Rate and lower Cost-Per-Click in Search and Shopping ads
Gain valuable reviews from customers engaged in your shopping experience
Brand awareness improvement and likelihood for repeat purchases
Enabling Google Customer Reviews In Merchant Center
In order to enable this feature, you must have an active Google Merchant Center account. If your Merchant Center account is already created, feel free to skip ahead. Once you have entered your basic information, agreed to the Terms of Service, and verified your domain, you can enable Customer Reviews in the Merchant Center. From the drop-down menu in the upper-right hand corner, select "Merchant Center Programs." Find "Customer Reviews" and click "Enable," then click the confirmation box that appears and click "Save & Continue."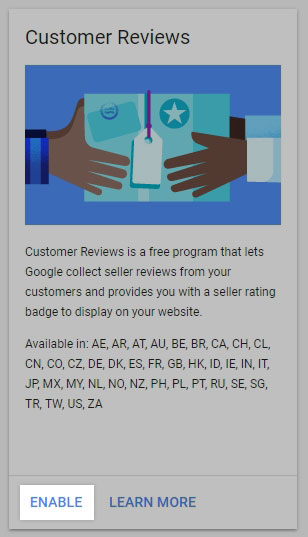 Final Thoughts
Now that you have some more knowledge on this new feature, we hope you will take advantage of its benefits. Keep in mind that the required number of reviews (150 or more) may take some time to accumulate, but this powerful tool can make a difference to a shopper who is indecisive about purchasing from your store.