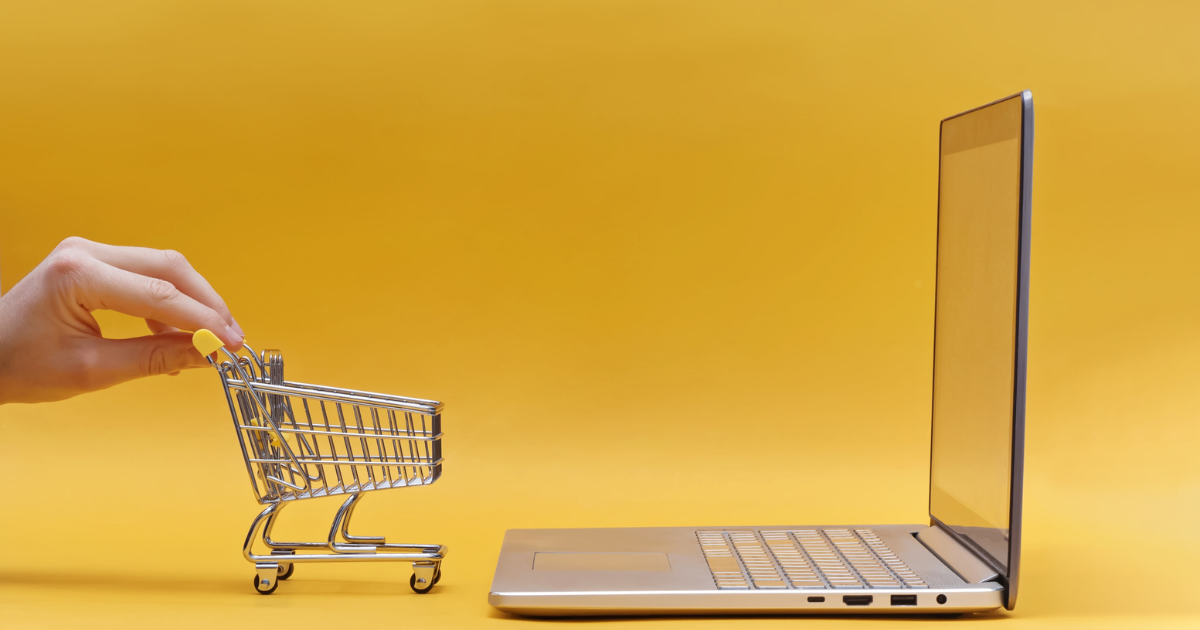 Opening an online store in 2023 is an exciting opportunity – but it can also be daunting. You need to complete certain tasks – like creating product listings, finding a payments solution, selecting a shipping carrier, marketing your store, and choosing an ecommerce platform.
While all of these steps are essential, finding the right ecommerce platform is the most crucial.
When researching ecommerce platforms, here are ten criteria you should look for:
Responsive design
Your online store needs a responsive website design to ensure customers can shop on their phones and on desktop. When researching ecommerce platforms, be sure the one you select offers responsive designs optimized for both desktop and mobile. Volusion offers responsive designs to ensure your customers can easily access your store.

Low (or NO) transaction fees
In addition to considering the price of the ecommerce platform, you also need to consider the transaction fees for purchases made on your online store. While these fees may seem small, they can easily add up especially as you process more orders. Volusion actually offers zero transaction fees through its signature payments processing platform: Volusion Payments Powered by Stripe.

Integration capabilities
As your store grows, you will need more functionality by adding a CRM, accounting software, payment and shipping capabilities, order management platforms, chat tools, and others to keep your business running smoothly. Make sure your platform lets you expand your online store's capabilities to add new providers as you grow via integrations.

Security
Your ecommerce platform must keep your customer's data private and secure. When researching ecommerce platforms, prioritize the platform's security measures. Check the solution's SSL certification, data backup offerings, fraud protection capabilities, and PCI compliance.

SEO options
Your customers likely get to your online store through a search engine. This makes it essential to use an ecommerce platform that can optimize your content for search results – including the URL you use, the metadata added to your pages, the blogs on your site, and even your customer reviews and testimonials. Volusion offers numerous SEO tools to ensure your store shows up online. The platform lets you manage metadata, offers content optimization, lets you edit your Volusion site's robots.txt file, and provides SEO audits.

Creative templates
When researching ecommerce platforms, find a solution that provides unique, easy-to-use templates. Volusion offers 300 templates for you to use and adapt to your unique brand. According to Volusion's marketing agency partner, Marketing360, this is essential as it gives your brand an identity through your online store, creating a look and feel that your customers will associate with your brand.

Scalable options
When selecting an ecommerce platform, you want to find a solution that can grow with your store. Find a platform that can expand with your business so it gives you the features you need now and in the future, whether you have ten or twelve hundred products.
Competitive pricing
When you start an online store, you need to stay on budget. Make pricing one of your criteria as you research ecommerce platforms. Volusion is one of the best-priced ecommerce platforms on the market. It offers four subscription plans ranging from $31.50 per month (when paying annually) to custom pricing based on gross merchandise volume. Volusion offers a 14-day free trial to check out the platform before you commit. Start yours here.

Reporting tools
Make sure you know how your online store is performing. Select an ecommerce platform that provides efficient reporting tools to help you track trends and metrics. Volusion's platform provides analytics on purchases, shopping cart trends, product views, and ROI. These metrics let you determine how well your store is performing and what changes need to be made.

Support options
When researching ecommerce platforms, consider the levels of support and training that the provider offers. This is essential as you get your online store up and running, and as you encounter issues later. Volusion offers support via phone, email, and online chats via a Help Center that includes in-depth guides and video tutorials.
In Conclusion
When researching an ecommerce platform, it's essential to select one that provides essential capabilities and can grow with your online store. Make sure the platform is secure, well-priced, offers numerous design options, tracks your store's performance, and includes ways to optimize your site for search engines.