Valentine's Day right around the corner, and there's no company more experienced in "making special moments magical" than CaratDirect2U. With experience in selling high-quality diamonds and diamond jewelry, Founder Eli Lev and his family have developed the recipe for a successful online jewelry business that has kept customers coming back for 60 years running.
They believe that everyone deserves a best friend—the perfect diamond, that is—which is why convenience and affordability are the cornerstones of their sparkling business. CaratsDirect2U has reinvented jewelry shopping. You can shop for unique and expertly-inspected diamonds at wholesale prices with a click of your mouse...without ever leaving the couch.
It goes without saying that diamonds are forever, and that's why Eli has stayed true to his family's commitment to top-notch customer service throughout the years. He doesn't believe that selling online means you have to sacrifice customer's needs. So, to help his customers make these lifelong investments, he's created a collection of educational articles, weekly blog updates, 360° photography, and phone-in support—a true testament to his passion for his business.
Read our full interview with Eli below to find out how he got his start in the diamond industry and what advice he has for others looking to take a leap into the world of ecommerce.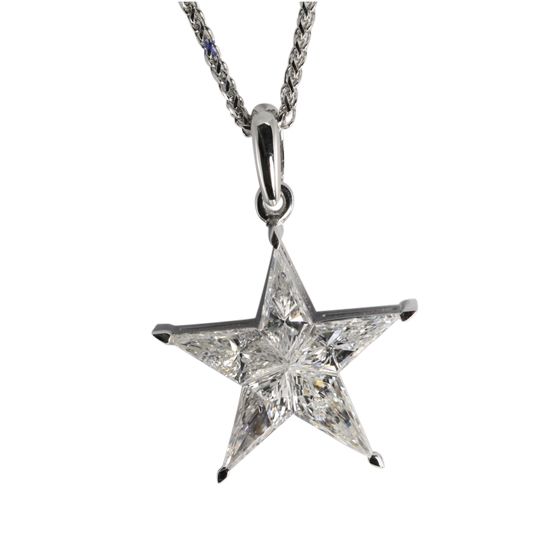 What inspired you to start your store?
Our family has been in the diamond and jewelry business for over 60 years. At first, we bought rough diamonds, which we then cut and manufactured in our own factory. We sold our finished diamonds and diamond jewelry to stores and wholesalers in the United States and Europe. Some of the most exclusive stores were our customers.
We were known for our high-quality merchandise and even more important, our integrity. With the start of the internet revolution and the popularity of online shopping, we decided to approach our customers directly and worked on creating a new kind of buying experience for them. We wanted them to be able to buy loose diamonds and diamond jewelry with ease, but also knowing that they could trust us.
We began by stocking and offering our customers a huge selection of one-of-a-kind, design-based diamond jewelry. Our online store allows them to easily navigate our site and find that amazing, unique piece of jewelry that suits their sense of style, needs, and budget. We found that our customers' personal tastes in jewelry were as unique as the customers themselves. Our inventory ranged from classic solitaire diamond rings to colored diamonds as well as uniquely cut diamond shapes not readily available in retail stores. We made sure to cater to everyone's individual tastes.
The navigation of our site is set up to make it easy for our customers to quickly browse and find exactly what they are looking for. And along the way, we introduce them to new collections and more beautiful jewelry.
To bridge the gap between off-line and online shopping, we added high quality interactive videos of our jewelry and loose diamonds. The customer can view the diamond or jewelry from every single angle, as though they are actually touching and examining the item in person.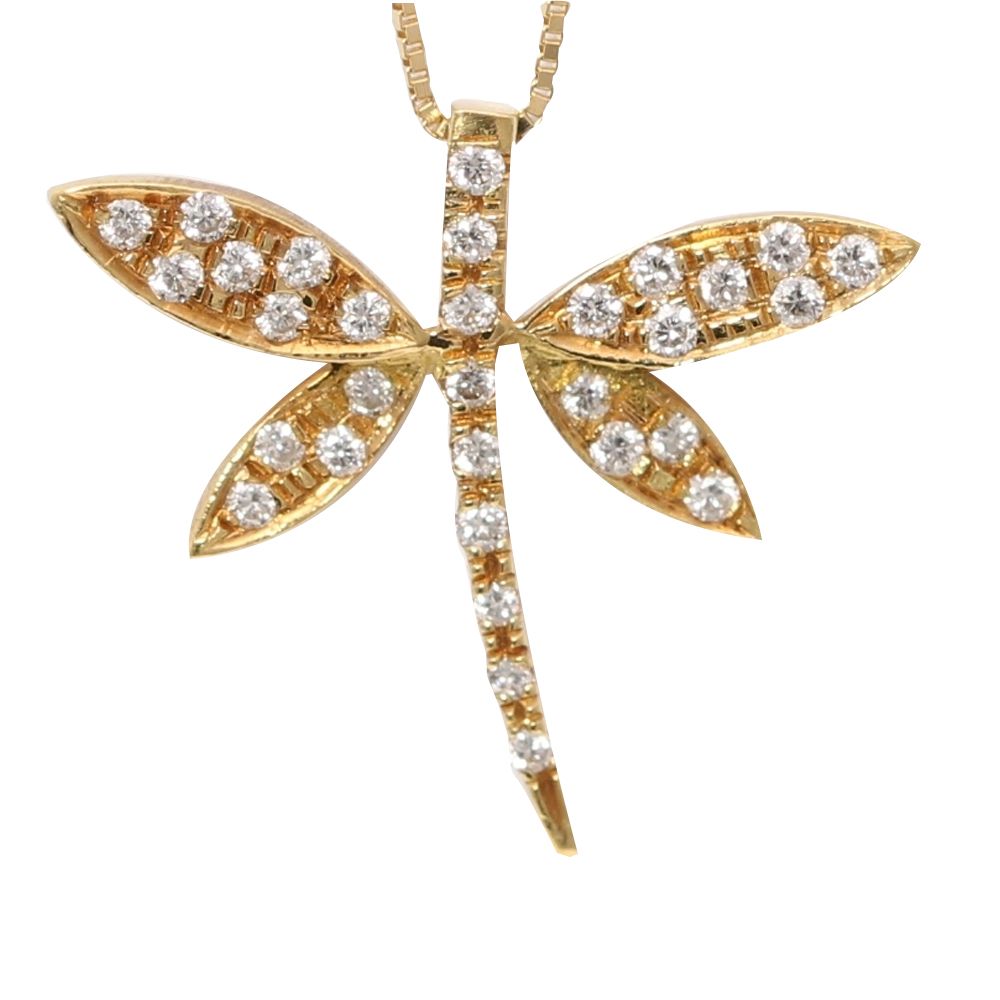 In a brick-and-mortar shop, a client only has a few minutes to look at the engagement ring that hopefully his or her fiancé will wear for the rest of their life. Our videos allow customers to examine the ring from every angle for as long as he wants. He can also share the link and consult with anyone in the world about the price.
We also created a large diamond education section with over 60 articles filled with information to help our customers make educated purchases. We also remind our customers that we are always willing to advise them about their purchases.
In addition, we have a blog that we update weekly about the latest news in diamond jewelry trends and other informative posts that we think may be of interest. Our customers love and engage with these blog posts.
We believe that our customers deserve a quick fulfillment time for their purchases. Our entire collection of diamond studs, invisible set pendants, solitaire pendants, tennis bracelets, and loose diamonds in all shapes and sizes and can ship in 3-5 business days.
We want our customers to love our diamonds and diamond jewelry and be able to make no-risk purchases, so we offer them a 30 day no-questions-asked return policy. It is important for our customers to trust us, so we merged our reputation of honesty and integrity with our outstanding customer service and competitive pricing.
We changed the way customers can purchase diamond jewelry and loose diamonds into a fun, easy, and affordable online buying experience.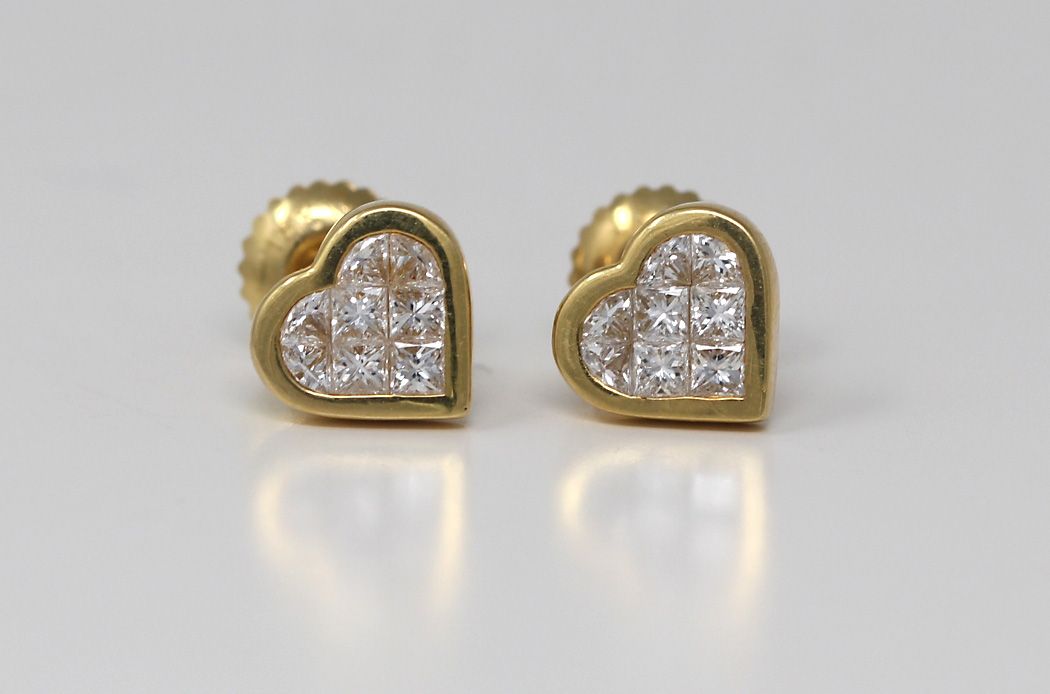 Who has been your greatest source of inspiration and encouragement?
My grandfather was my greatest source of inspiration. He was lucky to escape from Europe during World War II as a young teenager. He took refuge in China and after the war he was able to immigrate to the United States. In the US,  he used his savings to learn how to cut diamonds. Slowly he built up a successful business and became a manufacturer of diamonds who himself employed many diamond cutters. He worked very hard and for long hours to build a business and then taught my father the secret of diamond cutting and manufacturing in the famous New York 47st diamond district.
I remember as a child going to my father's office and seeing how he and my grandfather received a parcel of rough diamonds. They used their minds and creativity to guide the diamond cutters on how to transform each rough diamond into a beautiful diamond—carefully polishing each diamond, facet by facet.
My grandfather and father were dedicated to maximizing the beauty of each diamond. Just as they paid attention to each diamond with patience and professionalism, they treated their customers the same way, all while keeping their reputation of integrity and honesty—the most important factors in running a successful business.
Sitting on their knees and seeing how they created beautiful gems while growing their business gave me the inspiration for taking our family business to the next step of online ecommerce. When I approached my grandfather and father about the concept of online commerce, they recognized that this was the way of the future and gave me their wholehearted encouragement.
What was the biggest thing that surprised you about starting your own business?
Selling online was an adventure into unknown territory. The ecommerce and diamond jewelry business models are vibrant and dynamic. You are constantly on a learning curve because the markets evolve all the time.
What advice do you have for other people trying to build their store from scratch?
The biggest risk is not taking a risk. The world is yours to conquer. Always try to learn new things and be open to new ideas.
What does the future hold for your store?
We believe that in a few years from now virtual reality will be a very important part of selling online. Customers will be able to touch and feel the jewelry piece as if they are standing inside a brick-and-mortar shop.
What do you like about Volusion?
The Volusion system is flexible and rich with features. It allows you to develop your small business into an enterprise. You can start from listing products manually to importing them via Excel and connecting to other third-party tools via API.
We also want to give a huge shout-out to the amazing support team at Volusion. They are very knowledgeable, friendly, patient, and super helpful.
What's the Volusion feature you use most?
We love the option that we can adjust the HTML, CSS, and JS. We easily implemented our new website design and constantly add changes and updates to make our website even more unique and robust.