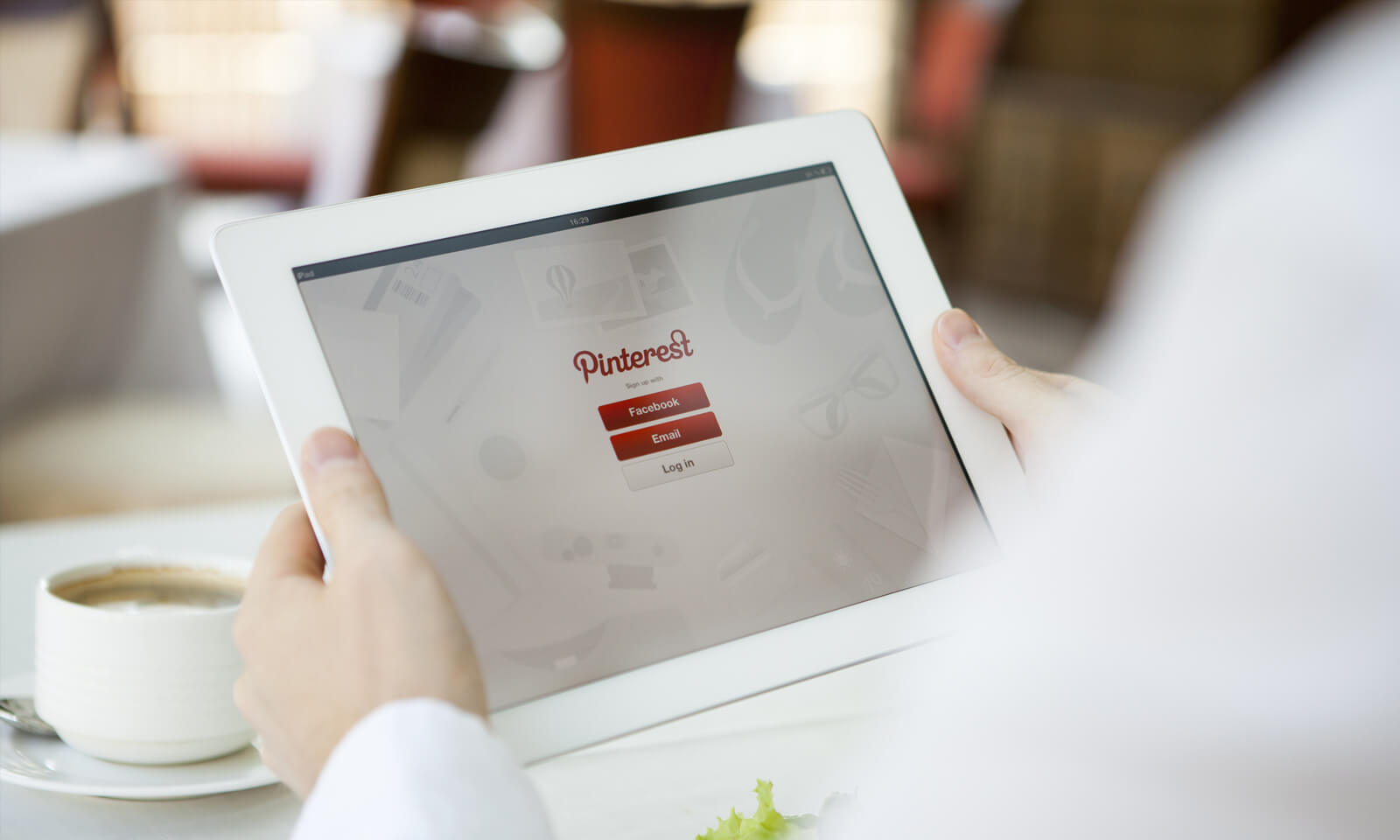 Since establishing itself as one of the big three social networks, Pinterest has blazed a clear trail to appeal to marketers and small business owners. With its platform-wide rollout of Promoted Pins (paid ads) and the ability to enable Rich Pins, Pinterest has shown that it's a force to be reckoned with. When it comes to marketing your ecommerce store, this social channel can be a huge asset, especially for brands with visual products. Businesses in the fashion, beauty, food, DIY and crafting industries have a real opportunity to get noticed and compete with larger brands.
One of the easiest ways to get noticed is by enabling Rich Pins on your Volusion site.
One of the easiest ways to get noticed is by enabling Rich Pins on your Volusion site. A Rich Pin is just like a regular pin, except it includes a bunch of extra information such as price or a mapped location.
Types of Rich Pins
The content on Pinterest is diverse, so it's no surprise that Pinterest developed a variety of Rich Pin options for marketers, developers and ecommerce businesses. So far, there are six different types of Rich Pins:
Product pins
Article pins
Recipe pins
Place pins
Movie pins
App pins
For the purposes of keeping this ecommerce related, Product Pins or Article Pins are where you would want to focus for your online store and blog (if you have one). You can see an example of a product pin from Urban Outfitters below. This pin showcases the price, the title of the product and where it can be bought.
Does Your Brand Need Rich Pins?
The short answer is YES, DEFINITELY. But here's why: Pinterest is, above all, a search engine. Think of Pinterest the way you think about Google. You want to ensure that your products stand out in the search results. Most people search on Pinterest to get inspiration and search for things to purchase. According to Sprout Social, pins with prices get 36 percent more likes than those without. Users tend to save pins that they want to purchase at a later time, so adding rich pins make your products look more desirable and attractive to shoppers. Because Rich Pins automatically update and add the price and availability for your products, it's kind of a no-brainer. Plus, it's free! Keep it simple for shoppers by enabling rich pins!
Installing Product Rich Pins
Installing Rich Pins for your products is easy on the Volusion platform. In just a few steps, you could take your pins from drab to jazzy! I'm going to give you a walk-through of the Product Pins process, but remember, Pinterest has a helpful how-to guide to install other types of Rich Pins.
Step 1: Login to your store dashboard and navigate to one of your product pages.
Inventory > Products > Click on product code
Step 2: Find the Product Description field and click the </> button to edit the HTML
Step 3: Copy the Open Graph meta code, paste it UNDER the LAST </div> tag in your product description. Then enter the information for your specific product (ie: PRODUCT TITLE, PRICE, CURRENCY)
<meta property="og:title" content="PRODUCT TITLE" />
<meta property="og:type" content="product" />
<meta property="og:price:amount" content="PRICE" />
<meta property="og:price:currency" content="USD" />
<meta property="og:availability" content="instock" />
Step 4: Save the changes.
Step 5: Once the code has been saved, navigate to the Pinterest URL validator:
https://developers.pinterest.com/tools/url-debugger/
Step 6: If everything is valid, enter the product page URL that you are using and click VALIDATE. You should get a confirmation message similar to the image below.
Step 7: Login to your Pinterest account and click on one of your product pins. The pin should now reflect the price and any other information you included in the Open Graph data. Note: This may take a few minutes to take effect.
Step 8: You're done! You've successfully installed Rich Pins for your products!
The best part about Rich Pins is that you only have to validate 1 URL on your domain. Pinterest will automatically pull all other product information from your website, so there's no need to submit multiple URLs and install this data on each page. Easy peasy!
Now that you know how easy it is, will you be installing Rich Pins for your online store? Let us know in the comments!